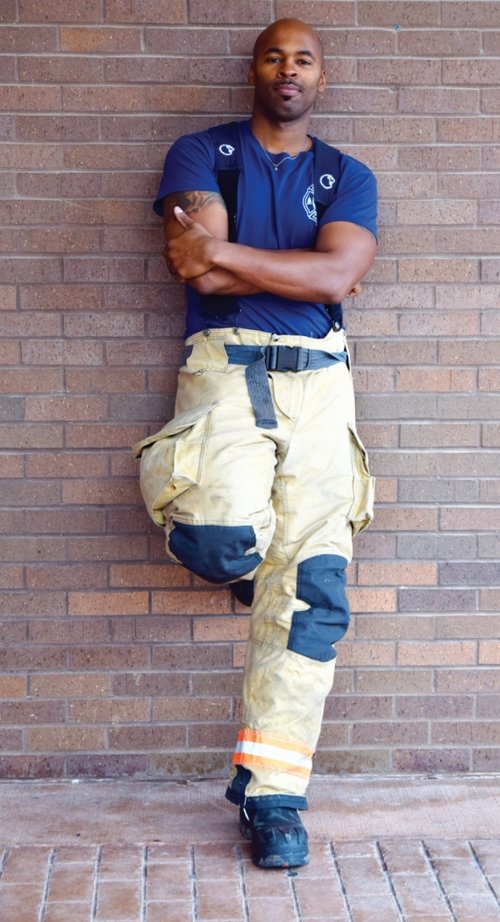 Danual Berkley
Born:
Jacksonville, Illinois
Pen Name:
None
Connection to Illinois
: Berkley was born and raised in Jacksonville and attended Washington Elementary and Jacksonville High School. He. currently works as a fire fighter in Springfield.
Biography
: Danual Berkley is an Army veteran, fire fighter, and children's book author. He will make presentations to school, library and children's groups. See his webpage for more information. In 2017, he also published the following books that are no longer available: One More, then Goodnight and Poems by the Bedside.
---
Awards
:
Primary Literary Genre(s):
Fiction
Primary Audience(s):
Children
E-Mail:
author.danual.berkley@gmail.com
Facebook:
https://mobile.facebook.com/poemsbydanual/
Instagram:
https://www.instagram.com/poetryfixdb/
Twitter:
https://twitter.com/danualberkley
Web:
https://www.danualberkley.com/
---
Selected Titles
Baby Kai and the Monster in the Closet
ISBN: 1732499624 OCLC: Danual Berkley 2019 There's a monster in Baby Kai's closet, and he is determined to get out! In this story, Baby Kai, who has seen his fair share of dangerous adventures with his big brudder Davy and friends, must face this danger alone. Unfortunately, unlike his big brudder Davy, Baby Kai has yet to be granted superpowers and must face his fears without them.
Davy's pirate ship adventure /
ISBN: 0692092188 OCLC: Danual Berkley 2018 Davy builds a magical pirate ship so he and his family can search for gold, but no adventure ever goes as planned. Hop on board as Davy's magical pirate ship is put to the test by the obstables they encounter.