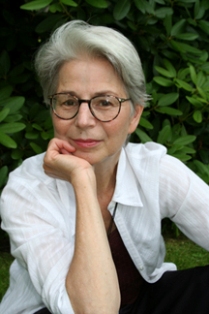 Pamela Kristan
Born:
1947 in Chicago, Illinois
Pen Name:
None
Connection to Illinois
: Pam lived in Norridge, Illinois until she graduated from Ridgewood High School in 1964 and went off to University of Wisconsin in Madison for 4 years. After that, she lived back in Norridge on & off until leaving in June of 1970 for University of Colorado in Boulder for two years. Then she lived mostly in Urbana Illinois from 1972 to 1974 when she moved to Maine where she stayed, until moving to Boston in 1978 where she still lives.
Biography
: Pamela Kristan is an author, teacher, and consultant.
---
Awards
:
Primary Literary Genre(s):
Non-Fiction
Primary Audience(s):
Adult readers
Email:
pam@pamelakristan.com
Facebook:
http://www.facebook.com/search/?q=Pamela+Kristan+&init=quick&tas=0.7481809291954657#!/profile.php?id=1058558122=pamela+kirstan
Website:
http://www.pamelakristan.com
Pamela Kristan on WorldCat :
http://www.worldcat.org/search?q=pamela+kristan
---
Selected Titles
Awakening in time :
ISBN: 9781608444953 OCLC: 611476406 Dog Ear Publishing, Indianapolis, IN : 2010.
The spirit of getting organized :
ISBN: 1590030249 OCLC: 50809124 Red Wheel, YBoston, MA : 2003.