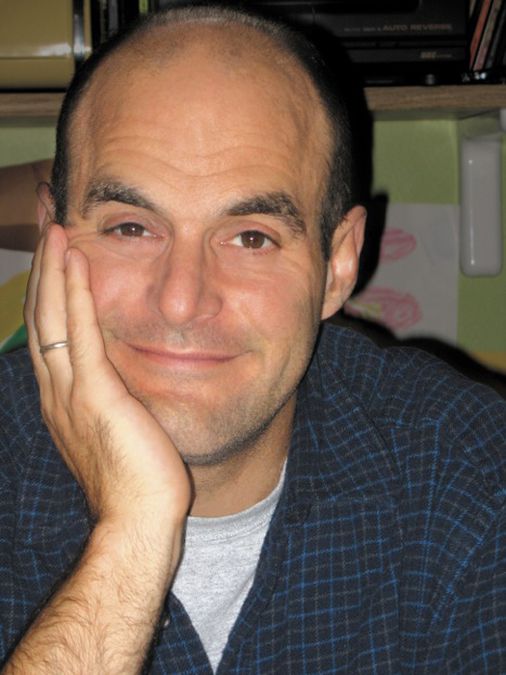 Peter Sagal
Born:
Pen Name:
None
Connection to Illinois
: Sagal lives near Chicago.
Biography
: A native of Berkeley Heights, N.J., Sagal attended Harvard University and currently hosts NPR's news quiz show ''Wait Wait... Don't Tell Me''. He is also an award-winning playwright, occasional screenwriter, onetime extra in a Michael Jackson music video, former staff writer for a motorcycle magazine and a regular contributor to ''The Funny Pages'' in the ''New Yourk Times Sunday Magazine''.
---
Awards
:
Primary Literary Genre(s):
Non-Fiction
Primary Audience(s):
Adult readers
Email:
peter.sagal@petersagal.com
Facebook:
http://www.facebook.com/pages/Peter-Sagal/103670706339094?ref=ts
Website:
http://www.petersagal.com
Website:
http://www.npr.org/templates/story/story.php?storyId=35
Peter Sagal on WorldCat :
http://www.worldcat.org/search?q=peter+sagal
---
Selected Titles
The book of vice
ISBN: 006173957X OCLC: 877989060 HarperCollins e-Books, [Place of publication not identified] : 2014. Somewhere, somebody is having more fun than you are. Orso everyone believes. Peter Sagal, a mild-mannered, Harvard-educated radio host'the man who puts the second l in vanilla'decided to find out if it's true. From strip clubs to gambling halls to swingers clubs to porn sets and back to the strip clubs (but only because he left his glasses there), Sagal explores what the sinful folk do, how much they pay for the privilege, and how exactly they got those funny red marks.
The book of vice :
ISBN: 0060843829 OCLC: 162145878 HarperEntertainment, New York : ©2007. Presents an evaluation of the culture of vice and excessive misbehavior, offering insight into the appeal and rewards of taboo hobbies and advice on how to indulge in covert activities while retaining one's dignity if discovered.