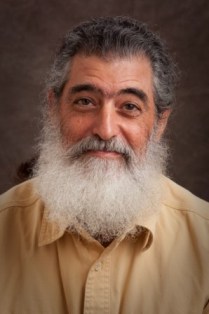 Steve Hochstadt
Born:
Pen Name:
None
Connection to Illinois
: Steve is a professor of history at Illinois College in Jacksonville, Illinois.
Biography
: Steve Hochstadt is a professor of history at Illinois College in Jacksonville, Illinois. He joined the faculty in 2006 after teaching for 27 years at Bates College in Maine. He has done extensive research on Jewish refugees who fled to Shanghai. Influenced by his grandparents, Viennese Jews who fled the Holocaust and immigrated to Shanghai, Hochstadt conducted 100 interviews with former refugees now living in the United States and Europe. Based on his studies he wrote several books about the Holocaust and especially about Jewish refugees in Asia. Hochstadt holds the position of treasurer at the Sino-Judaic Institute, a non profit organization that promotes cooperation in matters of mutual historic and cultural interest between Chinese and Jewish people.
---
Awards
:
Primary Literary Genre(s):
Non-Fiction
Facebook:
http://www.facebook.com/?ref=home#!/pages/Steve-Hochstadt/138605746163904=steve+hochstadt
Steve Hochstadt on WorldCat :
http://www.worldcat.org/search?q=steve+hochstadt
---
Selected Titles
Mobility and modernity :
ISBN: 0472109448 OCLC: 39756783 University of Michigan Press, Ann Arbor : ©1999. "Mobility and Modernity uses voluminous German data on migrations over the past two centuries to demonstrate why conventional assumptions about the relationship between mobility and modernity must be revised." "Steve Hochstadt combines careful quantitative methods, easily understood numerical data, and social analysis based upon broad reading in German social history to show that current beliefs about the direction and timing of changes in German mobility, which have been based on late-nineteenth-century anxieties about urbanization and industrialization, do not match the data." "Migration rates in Germany rose continuously throughout the nineteenth century, and have fallen during the twentieth century. Mobility, Hochstadt argues, was not an unprecedented accompaniment to industrialization, but a traditional rural response to specific economic changes. Hochstadt's more precise analysis of urban in- and outmigration shows the mechanism of urbanization to have been the migration of families rather than the much greater, but also more circular, migration of single men and women."--BOOK JACKET.
Sources of the Holocaust /
ISBN: 0333963458 OCLC: 53315253 Palgrave Macmillan, Houndmills, Basingstoke, Hampshire ; 2004. "This new collection of original Holocaust documents and sources brings readers into direct contact with perpetrators and victims. The words of Nazi leaders and common soldiers, SS doctors and European collaborators show how and why they planned and participated in mass murder. Jewish and non-Jewish victims speak of their persecution and resistance. Steve Hochstadt's commentary on each source outlines the historical causes and step-by-step development of the Holocaust, as well as the continuing debates about its significance."--Jacket.
Sources of the Holocaust.
ISBN: 9780230214408 OCLC: 1066192546 Macmillan Education, Limited, London : 2017.