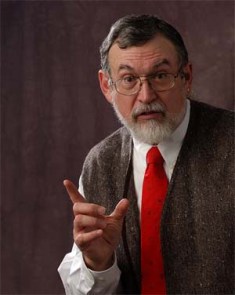 Dan Keding
Born:
1948 in Chicago, Illinois
Pen Name:
None
Connection to Illinois
: Keding was born in Chicago. He currently resides in Urbana, Illinois.
Biography
: Dan Keding is an internationally acclaimed storyteller, musician, and author.
---
Awards
:
Anne Izard Storyteller's Choice Award and Storytelling World Honor Award
Primary Audience(s):
Adult readers; Children; Young adult readers
Email:
dantale@earthlink.net
Facebook:
http://www.facebook.com/login/setashome.php?ref=login#!/profile.php?id=100000486664097=dan+keding
Website:
http://www.dankeding.com
Dan Keding on WorldCat :
http://www.worldcat.org/search?q=dan++keding
---
Selected Titles
English folktales /
ISBN: 1591582601 OCLC: 318339471 Libraries Unlimited, Westport, CT : ©2005. This enchanting collection of traditional English folktales reflects the depth and diversity of the folk heritage of Britain, and illustrates the ties between stories, land, and people. The editors present an enticing assortment of more than 50 tales, gathered from practicing storytellers and organized into sections based on broad themes--The Fool in All His Glory, Wily Wagers and Tall Tales, Holy Days and Days of Heroes, and so forth. There's a story for every listener--from Teeny Tiny and The Pixies' Beds for young children to spooky ghost stories and witch tales, such as Wild Edric and Jenny.
Mad hope
ISBN: 9781770563148 OCLC: 794663944 Coach House Books, New York : 2012. Journey Prize-winning author returns with a kaleidoscope of off-kilter short stories about parenting in its many forms.
Stories of hope and spirit :
ISBN: 0874837278 OCLC: 55948296 August House Publishers, Little Rock, Ark. : ©2004. Presents a collection of folk tales from Croatia, Georgia, Serbia, Slovakia, Moldavia, Latvia, Estonia, and Chechnia. Dan Keding grew up in Chicago in a household with his grandmother, who immigrated to the U.S. from Croatia in 1922. He listened as she passed along stories learned from her mother, who ran a coffeehouse off the coast of Yugoslavia, and her father, the captain of a merchant ship.
The United States of storytelling :
ISBN: 1591587271 OCLC: 548555607 Libraries Unlimited, Santa Barbara, Calif. : ©2010. Collects true stories and legends from eastern states, ranging from the African-American folktale "Wiley and the Hairy Man" to the true story of Elizabeth Blackwell, the first woman doctor in America.
The United States of storytelling :
ISBN: 159158728X OCLC: 548555608 Libraries Unlimited, Santa Barbara, Calif. : ©2010. Collects true stories and legends from western states, ranging from the Hispanic legend of La Llorona to the Dakota War of 1862.