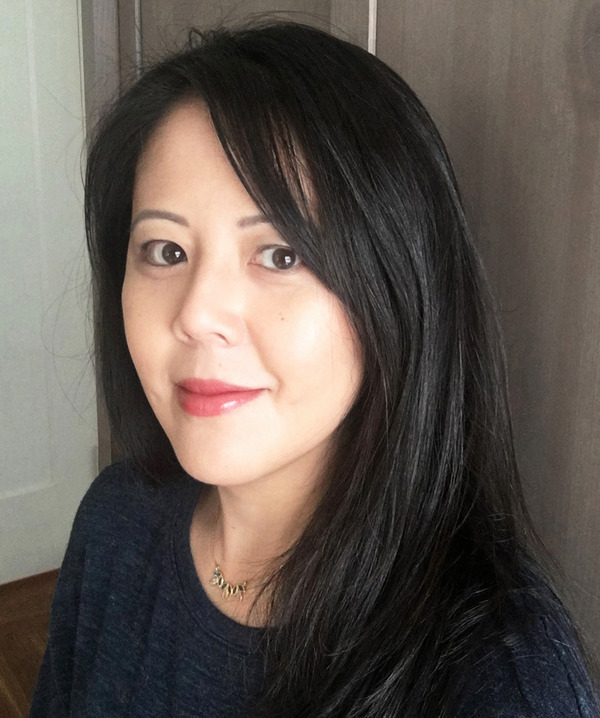 Beth Nguyen
Born:
1974 in Saigon, Viet Nam
Pen Name:
Bich Ming Nguyen
Connection to Illinois
: When Nguyen taught literature and creative writing at Purdue, she lived in Chicago and West Lafayette, Indiana.
Biography
: Beth Nguyen is a writer, speaker, and professor. She has also written under the name Bich Minh Nguyen. Her awards and honors include an American Book Award and a PEN/Jerard Award from the PEN American Center. Nguyen's work has also appeared in numerous anthologies and publications including The New Yorker, The Paris Review, The New York Times, and Best American Essays.
---
Awards
:
Stealing Buddah's Dinner PEN/Jerard Award; Chicago Tribune Best Book of the Year; Kiriyama Notable Book
Short Girls American Book Award; Named one of the Best Books of the Year by Library Journal, 2009
Primary Literary Genre(s):
Fiction; Non-Fiction
Primary Audience(s):
Adult readers
E-Mail:
nguyenb1@comcast.net
Twitter:
https://twitter.com/bethminhnguyen
Web:
http://www.bichminhnguyen.com
Wikipedia:
https://en.wikipedia.org/wiki/Bich_Minh_Nguyen
---
Selected Titles
Owner of a Lonely Heart: A Memoir
ISBN: 1982196343 OCLC: Scribner 2023 At the end of the Vietnam War, when Beth Nguyen was eight months old, she and her father, sister, grandmother, and uncles fled Saigon for America. Beth's mother stayed—or was left—behind, and they did not meet again until Beth was nineteen. Over the course of her adult life, she and her mother have spent less than twenty-four hours together. Owner of a Lonely Heart is a memoir about parenthood, absence, and the condition of being a refugee: the story of Beth's relationship with her mother. Framed by a handful of visits over the course of many years—sometimes brief, sometimes interrupted, sometimes with her mother alone and sometimes with her sister—Beth tells a coming-of-age story that spans her own Midwestern childhood, her first meeting with her mother, and becoming a parent herself. Vivid and illuminating, Owner of a Lonely Heart is a deeply personal story of family, connection, and belonging: as a daughter, a mother, and as a Vietnamese refugee in America.
Pioneer Stories
ISBN: 0670025097 OCLC: Viking 2014 Discovering a family heirloom that her mother may have received from Laura Ingalls Wilder, PhD graduate Lee Lien explores the tenuous connection between her ancestors and the famous pioneer author only to discover a trail of clues that lead to fateful encounters.
Short Girls
ISBN: 0670020818 OCLC: 276819718 Viking New York : 2009 Two estranged Vietnamese sisters, each wrestling with their own lives, careers, and romances, are reunited at their father's American citizenship party, and forge a new relationship.
Stealing Buddha's dinner :
ISBN: 0670038326 OCLC: 71237477 Viking New York : 2007 A coming-of-age memoir by a Vietnamese American recounts her struggles for an American identity in the pre-politically correct climate of the Midwest and her passion for American food in the face of her family's Buddhist lifestyle.