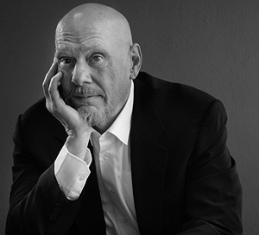 Charlie Newton
Born:
in Chicago, Illinois
Pen Name:
None
Connection to Illinois
: Newton is a Chicago native.
Biography
: Charlie Newton has worked as a restaurant and resort developer, a thoroughbred horse racer, a broker of film and television in the Middle East and a writer known for a global life on the road and extended MIA absences. When he does publish, Newton's heart-pounding, gritty, and witty realism has been a starred-review favorite of the critics and a finalist for the Edgar, the Ian Fleming Steel Dagger, the Macavity, and the International Thriller Writers awards.
---
Awards
:
"Privateers"
-- Winner, American Book Fest's International Book Awards, Thriller Category
-- Winner, Goodreads Reader's Favorite Award, Thriller Category
"Calumet City"
-- Finalist, Edgar Award
-- Starred Review, Booklist
"Traitor's Gate"
-- Starred Review, Publishers Weekly
"Start Shooting"
-- Starred Review, Kirkus
-- Starred Review, Booklist
Primary Literary Genre(s):
Fiction
Primary Audience(s):
Adult readers
Facebook:
https://www.facebook.com/AuthorCharlieNewton
Twitter:
https://twitter.com/cnewtonbooks
Website:
http://www.charlienewton.com
---
Selected Titles
Calumet City /
ISBN: 1416533222 OCLC: 123285084 Simon & Schuster, New York : 2008. Meet Patti Black, the most decorated cop in Chicago. On her ghetto beat, Patti Black redefines the word badass. But her steel-plated exterior -- solitary, stoic, loveless -- belies the wrenching legacy of her orphan childhood. Haunted by the horrifying abuse she suffered at the hands of her foster parents, Patti Black sublimates past torments into a meticulously maintained tough-gal persona. When a series of unrelated cases -- a drug bust gone bad, a mayoral assassination attempt, the murder of a state attorney, the exhumation of a long-concealed body from a tenement basement wall -- all point in Patti Black's direction, she finds herself facing the dark truth: You can't hide from your history, no matter how far into the fog you run. For Patti Black, that history didn't die in the tenement wall; it's alive -- and riding her down.
Canaryville
ISBN: 1734436840 OCLC:
Privateers
ISBN: 1734436824 OCLC:
Start shooting :
ISBN: 9780385534703 OCLC: 700735418 Doubleday, New York : ©2012. Twenty-five years after a gruesome murder rocked Chicago, a local newspaper runs an exposé on new evidence in the case, a smear campaign that stirs up bad blood for officer Bobby Vargas and his brother Ruben, a high-ranking detective.
Traitor's gate /
ISBN: 147784936X OCLC: 898162107 Just before World War II, a petroleum engineer working in Oklahoma holds the key to an internationally sought-after aviation fuel, while in Jerusalem, schoolgirl Saba Hassouneh is freed from a refugee camp and becomes a fearsome Arab nationalist fighter.