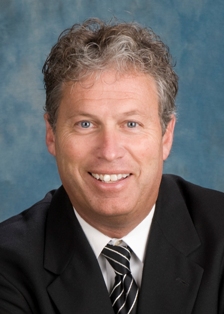 Paul F. Gullifor
Born:
Pen Name:
None
Connection to Illinois
: Gullifor lives in Peoria, Illinois and is a professor at Bradley University.
Biography
: Gullifor is a native of South Bend, Indiana, where he graduated from St. Joseph's High School. He graduated from Indiana State University with both his Bachelors and Masters in broadcasting. He earned his PhD in comminications from the University of Missouri and joined the faculty at Bradley University in 1988.Gullifor's book reveals the colorful history of the broadcasting of Notre Dame gootball, from the first readio play-by-play in 1922 through the school's controversial network television contract. Notre Dame braodcasting legends Joe Boland, Tony Robers, Tom Pagna, Lindsey Nelson and Paul Hornung are profiled in the book. The book is a one-of-a-kind presentation of the big business of sports broadcasting.
---
Awards
:
Primary Literary Genre(s):
Non-Fiction
Primary Audience(s):
Adult readers
Email:
pfg@bradley.edu
Paul F. Gullifor on WorldCat :
http://www.worldcat.org/search?q=paul+f.++gullifor
---
Selected Titles
Courting success :
ISBN: 1299636551 OCLC: 847136968 Taylor Trade Pub. ; Lanham, Md. : ©2003. Having built the Lady Irish into a national champion powerhouse, Coach Muffet McGraw has become one of the prominent names in women's college basketball. Here, for the first time, McGraw outlines her formula for success on and off the court.
Courting success :
ISBN: 1589790278 OCLC: 52554046 Taylor Trade Pub. ; Lanham, Md. : ©2003. University of Notre Dame's women's basketball coach Muffet McGraw recounts the experiences she has had with the team and shares how she has led the team to thirteen post-season appearances, a feat that has surpassed the university's much more popular football team's accomplishments.
The Fighting Irish on the air :
ISBN: 188869839X OCLC: 47651009 Diamond Communications, South Bend, Ind. : ©2001.