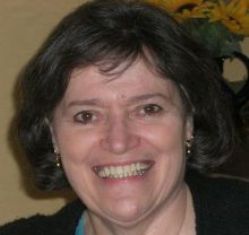 Helen Gallagher
Born:
1948 in Chicago, Illinois
Pen Name:
None
Connection to Illinois
: Gallagher lives in Glenview, Illinois and has a B. A. in Finance from Elmhurst University.
Biography
: Gallagher has been teaching and solving problems for computer users since launching her own consulting company ''Computer Clarity'' in 1996. As a consultant, she shares her philosophy and computer confidence with clients. She wrote her book, ''Computer Ease'', in response to client requests. She trains at colleges, speaks at seminars and conferences, and wins awards for her writing and community involvement. She is published nationwide, with over 100 articles focusing on business and technology, and is a contributor to Lonely Planet's, ''The World is a Kitchen''. After a 30-year career in the corporate realm, Helen is delighted to provide computer clarity, one client at a time, and to stamp out computer illiteracy.
---
Awards
:
Primary Literary Genre(s):
Non-Fiction
Email:
Helen@cclarity.com
Website:
http://www.cclarity.com
Helen Gallagher on WorldCat :
http://www.worldcat.org/search?q=helen+gallagher
---
Selected Titles
Computer ease /
ISBN: 1589398157 OCLC: 64134584 Virtualbookworm.com, College Station, TX : 2005.
Release your writing :
ISBN: 1602640602 OCLC: 180765826 Virtualbookworm.com, College Station, TX : 2007.