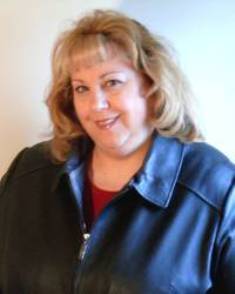 Denise Swanson
Born:
In Illinois
Pen Name:
None
Connection to Illinois
: Denise is from Plainfield, Illinois.
Biography
: In addition to her writing Dense Swanson is a school psychologist and has lived the life she writes about. She is a national bestselling mystery author,and a nationally-known presenter and keynote speaker. She has been invited all over the country to present her workshops and speak to audiences ranging from school psychologists to teachers to romance and mystery writer authors.Denise Swanson lives in Illinois with her husband, classical composer David Stybr.
---
Awards
:
-- Best Début Mystery of 2000, ''Small-Town Honey''
-- Best Mainstream Mystery, ''Pink Elephant''
-- Best Amateur Sleuth Mystery of 2000, ''Small-Town Honey''
Primary Literary Genre(s):
Fiction
Primary Audience(s):
Adult readers
Email:
MsSleuth@aol.com
Website:
http://deniseswanson.com
Denise Swanson on WorldCat :
http://www.worldcat.org/search?q=denise+swanson
---
Selected Titles
Murder of a bookstore babe :
ISBN: 9781611731217 OCLC: 712931210 Center Point Pub., Thorndike, Me. : 2011. Who in town is angry enough to kill the owner of a bookstore? And if Skye Denison isn't careful, the murderer may make her the sequel to a deadly story.
Murder of a botoxed blonde :
ISBN: 9781405642040 OCLC: 123232417 Thorndike Press ; Waterville, Me. : 2007. A health spa is the last place school psychologist Skye Denison wants to spend Thanksgiving. But when her best friend Trixie Frayne convinces her to take a complimentary weekend at the new Scumble River Spa, Skye prepares to be slathered, wrapped, and roasted--until a murder ruins the good time.
Murder of a creped suzette :
ISBN: 9781611733068 OCLC: 756913027 Center Point Pub., Thorndike, Me. : 2012. When mega-millionaire and imitation cowboy Rex Taylor proposes building a country music theater in Scumble River, everyone's ready to do the boot-scootin' boogie except school psychologist Skye Denison. She's been asked by Suzette Neal, Rex's assistant and a rising country star, to investigate her mother's suspicious death twenty-seven years earlier. No sooner does Skye agree to help than she finds Suzette literally flattened -- and very dead. Now there are two mysterious deaths -- a mother and twenty-seven years later, her daughter. Suspicion seems to be hovering over Suzette's inner circle: Rex's jealous wife, a mysterious man in a black pickup truck, and the sizzling-hot singer Flint James, who also happens to have been Suzette's bitter rival for country-western fame. With a honky-tonk full of suspects and a tangled web of motives that stretches back two decades, Skye already knows too much. She must rise to the occasion or she could be the next one to end up flat as a crãepe suzette. (Bestseller).
Murder of a real bad boy :
ISBN: 9781101219911 OCLC: 934777013 Signet, New York : ©2006.
Murder of a royal pain
ISBN: 9780451226587 OCLC: 233548739 Obsidian, New York : ©2009. When school psychologist Skye Denison stumbles over the body of pushy Promfest chairperson Annette Paine during a Halloween fundraiser, it looks like a clear-cut case of promicide. Annette was not the only prom mom desperate to see her daughter crowned queen. But she was also wearing the same witch costume as Skye, so which witch was the intended victim?
Murder of a sleeping beauty :
ISBN: 0792725530 OCLC: 49709398 Chivers North America, Hampton, NH : â"—2002.
Murder of a small-town honey
ISBN: 9781101100301 OCLC: 458804532 Signet : New York, N.Y. : 2000. Advance praise for Murder of a Small Town Honey:'A delightful mystery that bounces along with gently wry humor and jaunty twists and turns.' --Earlene Fowler When Skye Denison left Scumble River years ago, she swore she'd never return. But after a bout with her boyfriend and credit card rejection, she's back to home sweet--homicide....
Murder of a smart cookie :
ISBN: 9780451215840 OCLC: 60766580 Signet, New York : ©2005. Yard sales bring out the worst in people. Nobody knows this better than Scumble River school psychologist Skye Denison, organizer of the First Annual Route 66 Yard Sale. Neighborly folk get downright nasty, fighting over plastic knickknacks--even pulling rocking chairs right out from under little old ladies.s.
Murder of a snake in the grass :
ISBN: 078625629X OCLC: 52269323 Thorndike Press, Waterville, Me. : ©2003. Scumble River is celebrating its bicentennial in style -- with historical reenactments, bingo, a coal-tossing tournament, and a Crazy Craft race. Serving as the guest of honor is none other than the town founder's great-great-grandnephew, Gabriel Scumble. But his visit turns out to be short-lived when Skye's students Frannie and Justin find him dead with a pickax protruding from his chest.
Murder of a wedding belle
ISBN: 9781602857926 OCLC: 540644063 Center Point Pub., Thorndike, Me. : 2010. School psychologist Skye Denison is already in a tizzy of indecision contemplating her boyfriend Wally's marriage proposal when she very reluctantly agrees to act as maid of honor in her California cousin's over-the-top platinum-style wedding. What's more, she's expected to assist the control-freak wedding planner, which means being available to help 24-7. There goes Skye's much-needed summer break. Then Skye discovers the flawlessly chic wedding planner lying not so flawlessly dead less than a week before the big event. Suddenly Skye is working double duty on two fronts: making sure every elaborate nuptial detail is executed perfectly and helping the police find out who hated the bossy bridal consultant enough to bash her on the head. Can Skye get her cousin to the church on time -- and save herself from a killer who may actually be on the guest list?