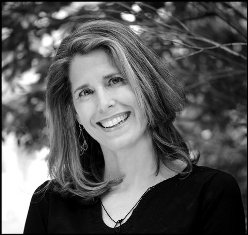 Elise Paschen
Born:
1959 in Chicago, Illinois
Pen Name:
None
Connection to Illinois
: Paschen was born and raised in Chicago, and still resides there today. She attended the Francis W. Parker School. A former Frances Allen Fellow of the Newberry Library, she teaches in the MFA Writing Program at The School of the Art Institute of Chicago.
Biography
: Elise Paschen is a prize-winning poet. Her poems have been published in The New Yorker and Poetry, among other magazines, and in numerous anthologies. She is the editor of The New York Times best-selling anthology, Poetry Speaks to Children, and co-editor of Poetry Speaks and Poetry in Motion, among other anthologies. Former Executive Director of the Poetry Society of America, she is a co-founder of Poetry in Motion, a nationwide program which places poetry posters in subway cars and buses. Paschen teaches in the MFA Program at the School of the Art Institute of Chicago. Link to Elise Paschen's poem, 'Birth Day' at the Poetry 180 Project page at the Library of Congress site - https://www.loc.gov/poetry/180/092.html?loclr=lsp1_rg0001.
---
Awards
:
"""Infidelities"""
-- Nicholas Roerich Poetry Prize
Primary Literary Genre(s):
Poetry
Primary Audience(s):
Adult readers
E-Mail:
elise@elisepaschen.com
Twitter:
https://twitter.com/elisepaschen?lang=en
Website:
http://www.elisepaschen.com/
Website:
https://www.poetryfoundation.org/poets/elise-paschen
Website:
https://poets.org/poet/elise-paschen
Wikipedia:
https://en.wikipedia.org/wiki/Elise_Paschen
---
Selected Titles
Bestiary :
ISBN: 1597091316 OCLC: 312729128
Houses: Coasts
ISBN: 0906003091 OCLC:
Infidelities /
ISBN: 1885266286 OCLC: 35305194 Story Line Press, Brownsville, OR : 1996.
The nightlife :
ISBN: 1597090271 OCLC: 961160884 "In Elise Paschen's prize-winning poetry collection, Infidelities, Richard Wilbur wrote that the poems ". . . draw upon a dream life which can deeply tincture the waking world." In her third poetry book, The Nightlife, Paschen once again taps into dream states, creating a narrative which balances between the lived and the imagined life. Probing the tension between "The Elevated" and the "Falls," she explores troubled love and relationships, the danger of accident and emotional volatility. At the heart of the book is a dream triptych which retells the same encounter from different perspectives, the drama between the narrative described and the sexual tension created there. The Nightlife demonstrates Paschen's versatility and formal mastery as she experiments with forms such as the pantoum, the villanelle and the tritina, as well as concrete poems and poems in free verse. Throughout this poetry collection, she interweaves lyric and narrative threads, creating a contrapuntal story-line. The book begins with a dive into deep water and ends with an opening into sky."