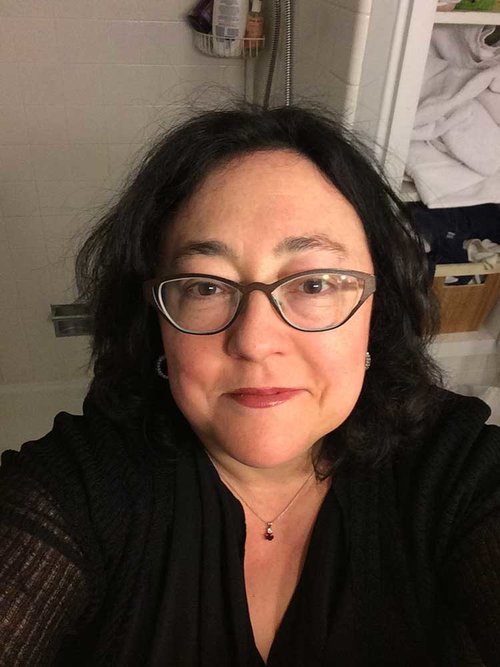 Paula Kamen
Born:
1967 in Chicago, Illinois
Connection to Illinois
: Paula Kamen was born in Chicago and grew up in South Suburban Flossmoor, Illinois. She now lives in Chicago.
Biography
: Paula is a 1989 graduate in journalism from the University of Illinois. She has held the position of "Visiting Research Scholar" with Northwestern University's Gender Studies Program since 1994.
---
Awards
:
Primary Audience(s):
Adult readers
Email:
Paulak2289@aol.com
Facebook:
http://www.facebook.com/?ref=home#!/profile.php?id=100000244365151=paula+kamen
Website:
http://www.paulakamen.com
Paula Kamen on WorldCat :
http://www.worldcat.org/search?q=paula+kamen
---
Selected Titles
All in my head :
ISBN: 0738210390 OCLC: 56615668 Da Capo Lifelong, Cambridge, MA : ©2005. "At the age of twenty-four, Paula Kamen's life changed in an instant. While she was putting in her contact lenses, the left lens ignited a constellation of nerves behind her eye. The pain was more piercing than that of any other headache she had ever experienced." "More than a decade later, she still has a headache - the exact same headache." "From surgery to a battery of Botox injections to a dousing of Lithuanian holy water, from a mountain of pharmaceutical products to aromatherapy and even a vibrating hat, All in My Head chronicles the sometimes frightening, usually absurd, and always ineffective remedies she - like so many others - tried in order to relieve the pain. Beleaguered and frustrated by doctors who, frustrated themselves, periodically declared her pain psychosomatic, Kamen came to understand the plight of the millions who suffer chronic pain in its many forms." "All in My Head is a story of patience, acceptance, and perseverance in the face of terrifying pain."--Jacket.
All in my head :
ISBN: 9780786736751 OCLC: 694146044 Da Capo Lifelong, Cambridge, Mass. : ©2005.
Feminist fatale :
ISBN: 1556112564 OCLC: 23218886 Donald I. Fine, New York, N.Y. : ©1991.
Her way :
ISBN: 0767910001 OCLC: 48256123 Broadway Books, New York : 2002.