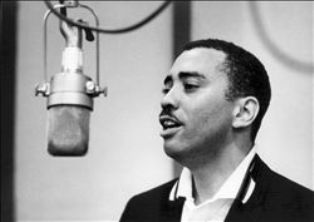 Oscar Brown, Jr.
Born:
1926 in Chicago, Illinois
Pen Name:
None
Connection to Illinois
: Oscar Brown was born and raised on the south side of Chicago.
Biography
: Oscar Brown was a singer, songwriter, playwright, poet, civil rights activist, and actor. Brown's father had intended for him to follow in his footsteps and become a practicing lawyer. While he did help his father at his practice, he ventured off into other careers, such as advertising and serving in the army in the mid-1950s. When Mahalia Jackson recorded one of his songs, he began to focus on a career in music. Brown wrote at least 1,000 songs (only 125 have been published), twelve albums, and over a dozen musical plays.The book, What It Is — Poems and Opinions of Oscar Brown Jr., included lyrics to some of his better-known songs, as well as lyrics to songs Brown never got to record.
---
Awards
:
Primary Literary Genre(s):
Poetry
Oscar Brown Jr. on WorldCat :
http://www.worldcat.org/search?q=oscar++brown+jr.
---
Selected Titles
What it is :
ISBN: 0967103312 OCLC: 65182380 Oyster Knife Publishing, Chicago, IL : 2005.