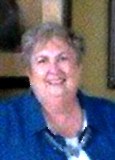 A. Lavonne Brown Ruoff
Born:
Charleston, Illinois
Pen Name:
None
Connection to Illinois
: A. Lavonne Ruoff was born, raised, educated and worked in Illinois.
Biography
: A. Lavonne Brown Ruoff is Professor Emerita, from the Department of English, at the University of Illinois in Chicago.
---
Awards
:
Email:
lruoff@uic.edu
A. Lavonne Brown Ruoff on WorldCat :
http://www.worldcat.org/search?q=a.+lavonne+brown+ruoff
---
Selected Titles
American Indian literatures :
ISBN: 0873521870 OCLC: 22273809 Modern Language Association of America, New York, NY : 1990. SCOTT (copy 2) The Hédi Bouraoui Collection in Maghrebian and Franco-Ontario Literatures is the gift of University Professor Emeritus Hédi Bouraoui.
Life, letters and speeches /
ISBN: 0803264631 OCLC: 65766613 University of Nebraska Press ; Lincoln, Neb. : 2006.
Literatures of the American Indian
ISBN: 9781438162140 OCLC: 936766381 This book traces the history of American Indian literature, which came into existence about 28,000 years before Europeans began to write of their experiences in North America. It discusses how Indian storytellers use songs, stories, and ritual dramas to preserve and celebrate their history and heritage.
The moccasin maker /
ISBN: 0806130792 OCLC: 38930609 University of Oklahoma Press, Norman, Okla. : 1998.
Wynema :
ISBN: 9780803263789 OCLC: 35029616 University of Nebraska Press, Lincoln : ©1997. Originally published in 1891, Wynema is the first novel known to have been written by a woman of American Indian descent. Set against the sweeping and often tragic cultural changes that affected southeastern native peoples during the late nineteenth century, it tells the story of a lifelong friendship between two women from vastly different backgrounds - Wynema Harjo, a Muscogee Indian, and Genevieve Weir, a Methodist teacher from a genteel Southern family. Both are firm believers in women's rights and Indian reform; both struggle to overcome prejudice and correct injustices between sexes and races. Callahan uses the conventional traditions of a sentimental domestic romance to deliver an elegant plea for tolerance, equality, and reform.