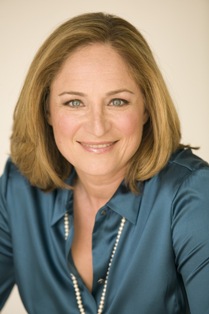 Ilyce R. Glink
Born:
Pen Name:
None
Connection to Illinois
: Ilyce Glink lives just outside Chicago.
Biography
: Ilyce is a Chicago-based blogger, author, financial journalist and syndicated columnist. Her newspaper column, ''Real Estate Matters'', appears in more than 160 newspapers and websites nationwide. She also hosts a radio talk show for WSB in Atlanta, and has appeared on 'Oprah' and the 'Today Show', CNN and CMBC. Her column runs in about 85 papers and about 100 additional websites. She is a top real estate blogger for CBS News' MoneyWatch and Yahoo. In addition, she published a number of ebooks, some of which are available at Amazon.com.
---
Awards
:
Primary Literary Genre(s):
Non-Fiction
Primary Audience(s):
Adult readers
Website:
http://thinkglink.com
Ilyce R. Glink on WorldCat :
http://www.worldcat.org/search?q=ilyce+r.++glink
---
Selected Titles
10 steps to home ownership :
ISBN: 0812925319 OCLC: 33276136 Times Books, New York : ©1996.
100 questions every first-time home buyer should ask :
ISBN: 9781524763442 OCLC: 1003854749 From the most trusted name in real estate, a new and fully updated edition of the indispensable guide that helps first-time buyers land the home of their dreams What does location, location, location really mean? How do I decide what to offer on a house? What exactly is the closing?Buying a home is one of the most important decisions in any person's life. It will be the place where you plant your roots, come home after a long day, raise a family, or make a successful investment. But how, with everything from student loans and an uncertain marketplace stacked against you, do you get to that idyllic future? In 100 Questions Every First-Time Home Buyer Should Ask, Ilyce Glink, one of the most trusted names in real estate, answers all of your questions about home buying--and some you didn't know you had--and takes you on a personal journey from open houses to moving day. Weaving together advice from top brokers around the country with illustrative stories and her own unparalleled expertise, 100 Questions is a one-stop shop to getting the home of your dreams--
100 questions every first-time home buyer should ask :
ISBN: 1400081971 OCLC: 56481444 Three Rivers Press, New York : ©2005. Ilyce Glink offers more than 100 pages of new material addressing all of the current trends home buyers need to stay on top of. In this edition, she presents new stories of real people who have gone through the home-buying process for the first time and offers her advice on how to avoid common home-buyer mistakes.
100 questions every home seller should ask :
ISBN: 0812924061 OCLC: 31606168 Times Books, New York : ©1995.
100 questions you should ask about your personal finances :
ISBN: 0812927419 OCLC: 39733045 Times Business, New York : ©1999.
50 simple steps you can take to disaster-proof your finances :
ISBN: 0609809954 OCLC: 49260725 Three Rivers Press, New York : ©2002.
50 simple steps you can take to sell your home faster and for more money in any market /
ISBN: 0609809334 OCLC: 50761092 Three Rivers Press, New York : ©2003. A real-estate expert offers advice on preparing a house for sale, getting more value for the home, and selling a home quickly with pointers on contracts, agents, and room-by-room improvements.
50 simple things you can do to improve your personal finances :
ISBN: 0812927427 OCLC: 45505903 Three Rivers Press, New York : ©2001. Introduces fifty strategies to help readers gain financial independence by creating an investment portfolio, buying a house, planning for retirement, and getting organized.
Buy, close, move in! :
ISBN: 9780061944871 OCLC: 419852213 Harper, New York : ©2010. The rules of buying, financing, and owning real estate are now dramatically different than they were just a year ago. Glink explains everything buyers need to know to navigate this new world of real estate.
Real U guide to bank accounts & credit cards /
ISBN: 0974415944 OCLC: 56527516 Real U, Inc., Loganville, GA : ©2004. When it's time to leave home and start paying for real life expenses on your own, you've got two choices: paper or plastic. This guide covers everything you need to know to open your first checking account, apply for your first credit cards, and handle both so that there's still some money left in your wallet at the end of the month.