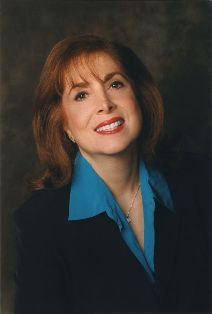 Margot Weinstein
Born:
Pen Name:
None
Connection to Illinois
: She is President and CEO of MW Leadership Consultants, LLC in Chicago.
Biography
: With over thirty years experience, Dr. Margot Weinstein is a successful business leader, career consultant and two-time award winning author. In 2001, she founded MW Leadership Consultants so that she could help other professionals become very successful in their field to top businesses and universities throughout US, Europe and China. By combing her business know-how as a VP of a commercial real estate company, with her academic training as a career counselor, and her insights from her interviews with over 200 CEOs and superstars such as billionaires, Sam Zell, Equity Group Investments and the Tribune company and Barbara Corcoran, Corcoran Company, she has taught thousands of professionals the tools and strategies to help them thrive in a new global economy.She began her career at the young age of 19, when she was one of the youngest people to become the Midwest Director for a major US clothing manufacturing company. In late 80's, she became one of the first women in the US to become Vice President of a multi-million dollar commercial real estate company, Kingston Group Inc. Over the years, she has been involved in all aspects of the company's success including buying, selling, developing and managing properties; hiring, managing, training and counseling employees, as well as design and implementation of financial systems and new technologies. She won a "Good Neighbors' Award" by Chicago Association of Realtors as a developer of Silver Oaks.In the early 90's, Dr. Margot returned to school part-time to learn to teach others how to succeed in their careers. Since then, she has earned two masters degrees, and a doctoral degree with honors, and she was initiated into the Kappa Delta PI International Honor Society In 2002 she became a Certified International Property Specialist (CIPS) from NAR. In 2005, she became TRC (Transnational Referral System Certification) from ICREA-International Consortium of Real Estate Associations from NAR, and she is an active Member of National Association of Realtors.Dr. Weinstein's leadership research and writing won both the 2008 and the 2006 Awards for the best manuscript in education by the American Real Estate Society (ARES). Her latest books, which contain many of her career strategies and interviews, have been used to teach students at the University of Chicago Graduate School of Business, Cornell University, and John Marshall Law School: "Hoyt's 2006 Commercial Real Estate Education and Resource Guide" contains her interviews with Sam Zell, Equity Group Investments, David Simon, Simon Properties, and others. "7 Steps To Find Your Perfect Career" includes her career strategies and interviews with Steven Good, Sheldon Good & Company, Dr. Peter Linneman, and others, and "7 Steps Career Workbook" Contains activities and resources to develop your professional portfolio so you can stand out. Dr. Margot's next book (to be in January, 2009) "12 Strategies of Real Estate Leaders to Succeed in the New Economy" will contain her award winning leadership theory combined with her interviews with 25 leaders throughout the world including Peter Roberts, CEO, Jones Lang LaSalle, Dr. Yea, Renmin University, Beijing China, and Ari Feldman, CEO, Mayan Properties, Mexico.
---
Awards
:
Primary Literary Genre(s):
Non-Fiction
Email:
drmargot@drmargotweinstein.com
Website:
http://www.drmargotweinstein.com
Margot Weinstein on WorldCat :
http://www.worldcat.org/search?q=margot+weinstein
---
Selected Titles
7 steps to find your perfect career :
ISBN: 097607320X OCLC: 60573769 MW Leadeship Consultants, LLC, Chicago : 2005.