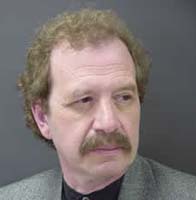 Mort Castle
Born:
1946 in Chicago, Illinois
Pen Name:
None
Connection to Illinois
: Mort Castle was born in Chicago and currently resides in Crete, Illinois.
Biography
: Mort Castle is an American horror author. Castle's first novel was published in 1967. Since then, he has published many stories in many different publications. He has also been a writing teacher, working musician, standup comic, stage hypnotist, high school English teacher, magazine and comic book editor. He is currently a ''freelance language arts consultant'' serving as a writer in residence for three high schools, and teaching 'Researching and Writing Historical Fiction' and 'Story In Graphic Form' at Chicago's Columbia College. He is also a frequent keynote speaker at writing conferences. He partnered with colleague Sam Weller to assemble a group of literary giants to pay tribute to Ray Bradbury with an anthology ''Shadow Show: All-New Stories in Celebration of Ray Bradbury''. Among the Illinois authors participating in the anthology are Jay Bonansinga, Audrey Niffenegger, John McNally, Julie Keller and Joe Meno. He also edited ''On Writing Horror: A Handbook by the Horror Writers Association''. Castle has been nominated for a lot of awards: the Pulitzer Prize, the Pushcart Prize, the Bram Stoker Award, the DeMarco Prize, the Emerson Fiction Award, Leaders in the Arts for Chicago.
---
Awards
:
5 time Bram Stoker award nominee 4 time Pushcart Prize for short fiction 3 time winner, Writer's Digest Creative Writing Contest for fiction
Primary Audience(s):
Adult readers; Children; Young adult readers
Email:
mortwrites@aol.com
Website:
http://www.mortwrites.freeservers.com/
Wikipedia:
http://en.wikipedia.org/wiki/Mort_Castle
Mort Castle on WorldCat :
http://www.worldcat.org/search?q=mort+castle
---
Selected Titles
Cursed be the child /
ISBN: 1892950723 OCLC: 566624493 Overlook Connection Press, Hiram, GA : 2012.
In memoriam :
ISBN: 0967202922 OCLC: 50245247 DarkTales Publications, Kansas City, Mo. : 1999.
Mighty unclean
ISBN: 9780977968640 OCLC: 535652704 Dark Arts Books, [Chicago, Ill.] : 2009.
Moon on the water /
ISBN: 0843950323 OCLC: 50169965 Leisure Books, New York : 2002.
Nations of the living, nations of the dead /
ISBN: 1894815157 OCLC: 51848264 Prime Books, Inc., Canton, OH : 2002.
The deadly election /
ISBN: 0890411077 OCLC: 4473924 Major, Canoga Park, Calif. : 1976.
The strangers /
ISBN: 1892950561 OCLC: 61856895 Overlook Connection Press, Hiram, Ga. : 2005.