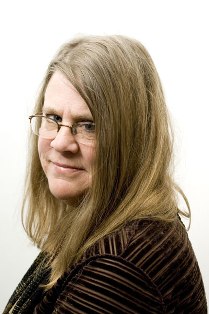 Kathleen McDonnell
Born:
1947 in Chicago, Illinois
Pen Name:
None
Connection to Illinois
: Kathleen was born in Chicago, Illinois.
Biography
: Kathleen McDonnell is a playwright, author of fiction and nonfiction as well as an editor. She is a contributor to CBC Radio, and is a speaker and workshop leader at conferences. She currently resides in Toronto, Ontario.
---
Awards
:
Primary Literary Genre(s):
Fiction; Non-Fiction
Email:
kathleen@kathleenmcdonnell.com
Website:
http://kathleenmcdonnell.com
Kathleen McDonnell on WorldCat :
http://www.worldcat.org/search?q=kathleen+mcdonnell
---
Selected Titles
1212 :
ISBN: 1897187114 OCLC: 70231810 Second Story Press, Toronto : c2006. Fictionalized account of the medieval Children's Crusade.
Honey, we lost the kids :
ISBN: 1897187041 OCLC: 65200166 Second Story Press, Toronto : [2005] Chalmer's Award-winning writer Kathleen McDonnell follows her acclaimed Kid Culture: Children, Adults and Popular Culture with a challenge to anyone parenting today. Parent alert: Honey, We Lost the Kids is a funny, eye-opening report from the front lines of the revolution in modern childhood. Remember when children grew up in well-defined stages? Adults tried to keep whole areas of life hidden from them---death, bad language, and, of course, sex---and allowed them to step out into the adult world in an orderly, gradual fashion, according to a schedule determined by grown-ups. So it's no surprise many parents and experts believe that kids today are growing up too quickly, that a toxic combination of TV and films, video games and the Internet are robbing them of childhood. In this straight-talking, mind-bending new book, Kathleen McDonnell warns us that we can't go back to that time when grown-ups and kids knew their place. Honey, We Lost the Kids is nothing like anything written before for parents and educators. A must for anyone involved with kids in the 21st century.
Kid culture :
ISBN: 1864031123 OCLC: 45266966 Pluto Press, Annandale, NSW, Australia : 2000. With clarity and humour the author addresses why pop culture is an irresistible lure to kids, by confronting the issues which both plague and challenge parents and educators today. The book examines questions such as: is Saturday morning TV as bad as it seems? Should I give my daughter a Barbie? and How is violence affecting kids?
Not an easy choice :
ISBN: 1896764657 OCLC: 50539079 Second Story Press, Toronto : c2003.
The Nordlings /
ISBN: 1896764231 OCLC: 43418039 Second Story ; Toronto, Ont. : 1999. Peggy is a headstrong teenager craving independence. Suddenly, she falls into a long-forgotten fantasy world, calling Notherland. She's astonished to see old friends there, including fairy-like creatures called Nordlings. But there are new elements in Peggy's enchanted world: a mysterious young man for whom she feels a strong attraction, and nineteenth-century Arcic explorer Sir John Franklin and his wife, Lady Jane. Now an evil force called the Nobodaddy is destroying Peggy's imaginary world. As the creator, Peggy may be the only one who can stop him. Should she take on the dangerous quest to find and destroy him, or go back to the real life?
The shining world /
ISBN: 1896764797 OCLC: 52992309 Second Story Press, Toronto : c2003. Peggy learns that spirit-child Mi has fled Notherland in search of a mythical Shining World. Fearing for her safety, Peggy and her companions set off in search of Mi.
The songweavers /
ISBN: 1897187424 OCLC: 191759634 Second Story Press, Toronto : c2008.