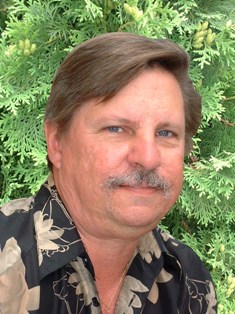 Phil Locascio
Born:
July 14, 1953 in Chicago Illinois
Pen Name:
Philip D. Locascio
Connection to Illinois
: Phil Locascio was born and raised in Chicago Illinois and is a lifelong Illinois resident. He attended Northern Illinois University where he received a BA in Psychology. He has lived in Springfield, Illinois since 1986. He is a retiree from the State of Illinois, Department of Human Services.
Biography
: Phil Locascio is the author of several novels including ''The Sorcerer of Hooterville'', ''The Sins of Orville Sand'', ''The Harbor of Ill Will'', ''In His Hands'', and ''The Fragility of Contrition''. His next novel, ''The Restoration of Josef Mundt'', will be published by World Castle Publications in the near future. He is also the author of a collection of some of his best short stories titled ''Howling Hounds''. Phil has had dozens of short stories published in various magazines and anthologies through the years. Several of his Tales have received Honorable Mention in ''The Year's Best Fantasy and Horror''. Phil welcomes comments at [mailto:Lucysdad2@comcast.net Lucysdad2@comcast.net].'''Check out a video highlighting Phil's works at: [http://www.youtube.com/watch?v=Q8ypUiShlhw http://www.youtube.com/watch?v=Q8ypUiShlhw].'''
---
Awards
:
Primary Literary Genre(s):
Suspense/Thriller/Horror
Email:
Lucysdad2@comcast.net
Phil Locascio on WorldCat :
http://www.worldcat.org/search?q=phil+locascio
Youtube:
http://www.youtube.com/watch?v=Q8ypUiShlhw
---
Selected Titles
Howling hounds :
ISBN: 1902309464 OCLC: 56775035 Sarob Press, Kidwelly : 2004.
The fragility of contrition /
ISBN: 1938961927 OCLC: 838102141 World Castle Publishing, [United States] : 2013.
The harbor of ill will /
ISBN: 1780354355 OCLC: 809312789 FastPrint, Peterborough : 2012.
The restoration of Josef Mundt
ISBN: 9781629890548 OCLC: 871183816 World Castle Publishing, Pensacola, FL : 2014. A tale of greed and treachery that brings to life a world of the not-so-improbable future where the achievements of man nullify the debilitating effects of age, physical infirmity, disease and even death itself. Led by an aging maniacal genius, a society of wealthy aristocrats band together to realize their dreams of immortality. Only one more ingredient is needed to reach their destiny: the death of innocent children.
The sins of Orville Sand /
ISBN: 159426242X OCLC: 71339054 Mundania Press, Cincinnati, Ohio : 2006.
The sorcerer of Hooterville /
ISBN: 1897217358 OCLC: 62267075 Coscom Entertainment, Winnipeg : c2005.