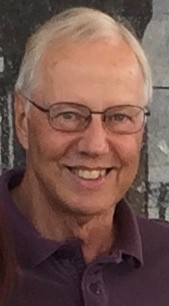 Donald Morris
Born:
1945 in Chicago, Illinois
Pen Name:
None
Connection to Illinois
: Morris was born in Chicago. He attended DePaul University and Southern Illinois University Carbondale. He currently lives in Springfield and taught at the University of Illinois Springfield.
Biography
: Don Morris is a Professor Emeritus of Accountancy at the University of Illinois Springfield. Before embarking on his 25 year teaching career, he spent 18 years as a practicing CPA in the Chicago area. During his last ten years in practice he was owner-manager of his own accounting firm specializing in small businesses and entrepreneurs. From 2005–2016 he co-authored Commerce Clearing House's Accounting Desk Book (annual editions). Morris has a PhD in philosophy from Southern Illinois, Carbondale and a Master's in Taxation from DePaul University, Chicago.
---
Awards
:
-- Tax Cheating: Illegal--But Is It Immoral? - Silver Award Winner, ForeWord Book of the Year in the Political Science Category, 2012. Category Finalist, Eric Hoffer Book Awards, presented by Hopewell Publications. 2013
Primary Literary Genre(s):
Non-Fiction
Primary Audience(s):
Adult readers
E-Mail:
donmorriscpa@yahoo.com
Web:
http://www.taxcheating.org
Web:
http://www.taxationutopia.com
---
Selected Titles
2011 accounting desk book :
ISBN: 0808024930 OCLC: Chicago, IL : CCH, Chicago, IL : ©2010.
Accounting desk book :
ISBN: 9780808050971 OCLC: Accounting Desk Book provides insightful, clear explanations on key areas of daily practice for CPAs and financial services professionals. It offers straightforward discussions on significant developments and important pronouncements as well as updated information from the PCAOB and IRS. Guidelines, illustrations, and practical explanations simplify complex issues and help accountants quickly understand how to apply new accounting and finance developments to business and client situations. From back cover.
Dewey & The Behavioristic Context of Ethics
ISBN: 1573090417 OCLC: San Francisco : International Scholars Publications San Francisco : 1996 The work presents a thorough and engaging overview of a perennial problem in philosophy - the relation between moral theory and human limitations - which is examined in an interdisciplinary context. This treatment emphasizes the character of the problem and focuses on proposed methods for dealing with it which lie outside the normal philosophical path of discourse but are nonetheless at the core of 20th-century american philosophy. Dr. Morris's monograph presents an examination of the constraints placed upon ethical theory by certain aspects of contemporary psychological theory, specifically behaviorism. These constraints were outlined in many of the writings of John Dewey. The present text culls and organizes Dewey's thoughts regarding this issue. It traces the development of Dewey's thoughts regarding the interrelations between ethics and psychology from his early papers to his last works. For contrast and dimension, a parallel discussion is presented for B.F. Skinner. The book focuses on Dewey's insistence that an adequate ethical theory must be modeled within the context of the most current psychological theories; among the latter Dewey saw behaviorism as most promising. Skinner's behaviorism is outlined and extra-psychological views are presented regarding ethical matters and ethical outcomes.
Man speaks dog :
ISBN: 1572239794 OCLC: Minocqua, Wis. : Willow Creek Press, Minocqua, Wis. : ©2004. In this humorous book about dogs, fun, light-hearted facts and quotations are perfectly paired with entertaining fullcolor photos. Fun facts include the world's largest dog (an Old English Mastiff named Zorba, who weighed 343 pounds and was 8'3'' long from nose to tail), world's oldest dog (an Australian cattle dog who lived to be 29 years and 5 months!), the best drug sniffing dogs, smallest dogs, tallest dogs, plus facts about dogs' eyesight, sense of smell, regurgitation habits, territorial behavior, bad breath, foot problems, and more. Additionally, over 200 quotations about dogs and how they affect our lives are part of this unique, intriguing, and entertaining book.
Opportunity :
ISBN: 1591024021 OCLC: Amherst, N.Y. : Prometheus Books, Amherst, N.Y. : 2006. Can you recognize an opportunity when it comes your way? Even though the concept seems fairly basic, most people harbor regrets about missed opportunities that in retrospect might have significantly improved their lives. This book will give you the critical tools to sort through the complexities that often obscure the perception of an opportunity and help you take full advantage of what author Donald Morris calls high-end opportunities --Pivotal situations that can change your life for the better. Morris begins by developing a model of opportunity in the abstract, analyzing its elements and the contexts and frameworks that affect our recognition of opportunities. Drawing from a wide range of applications, including investing, business, law, criminology, gambling, and even religion, he shows how opportunities can be defined in various contexts. He also examines highly undesirable situations, where opportunity is lacking, such as poverty and historical instances of slavery, to further illustrate, by way of contrast, the defining characteristics of opportunity. How does a significant opportunity differ from a simple option? How does taking advantage of opportunities differ from being an opportunist? Does our ability to predict the future affect our opportunities? What do we mean by equality of opportunity? By addressing these and other probing questions, Morris shows how to develop more critical perceptions of real opportunities. --Publisher's website.
Tax Cheating: Illegal—But Is It Immoral?
ISBN: 1438442718 OCLC: Albany : Excelsior Editions Albany : 2012
Taxation in Utopia: Required Sacrifice and the General Welfare
ISBN: 1438479476 OCLC: SUNY Press 2020 An interdisciplinary exploration of utopian political philosophy from the neglected perspective of taxation --