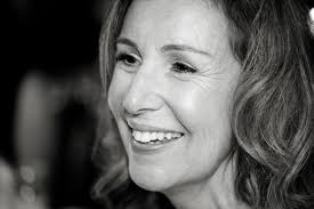 Gail Bush
Born:
Pen Name:
None
Connection to Illinois
: Dr. Bush lives in Chicago's western suburbs.
Biography
: Gail Bush, Ph.D., is Professor Emeritus at the National College of Education of National Louis University. Gailís academic background includes a bachelorís degree in anthropology, masterís degree in library science, and doctorate in educational psychology. In 2002 Gail followed her tenure as a library practitioner by moving into academia as director of the Dominican University Graduate School of Library and Information Science School Library Media Program; and then founder of the School Library Program and co-founder of the Center for Teaching Through Childrenís Books in the Department of Reading and Language in the National College of Education of National Louis University. After a career in libraries that included the National School Library Media Program of the Year award, Gail was recognized as the University of Illinois Champaign-Urbana Graduate School of Library and Information Science Distinguished Alumnae of 2008. In 2010 she was elected the president of the Illinois Library Association. Gail completed her term as the United States delegate to the School Libraries Committee of the International Federation of Library Associations (IFLA) in 2014. She served as a trustee of the Poetry Foundation from 2010 Ė 2015 and was inducted as an Illinois Library Luminary Honoree in July 2015. Along with her books listed below, Bush has edited two books, ''Tales Out of the School Library: Developing Professional Dispositions'' and ''Indivisible: Poems for Social Justice''. She was also a contributor to the book, 'School Library Media Programs in Action: Civic Engagement, Social Justice, and Equity'.
---
Awards
:
Primary Literary Genre(s):
Fiction; Non-Fiction
Primary Audience(s):
Adult readers; Children
E-Mail:
gailbush@me.com
Website:
https://www.nl.edu/academics/faculty/facultyprofiles/b/bushgailnce/
---
Selected Titles
Every student reads :
ISBN: 0838983588 OCLC: 62588073 Features thoughts on the current state of reading instruction in our schools from leading reading experts, action steps for collaborative planning and teaching to empower practitioners, exemplary collaborative projects spanning K-12 grade levels and various content areas written in lesson plan format, and suggested readings which highlight sources for further study of reading strategies.
Our world is whole /
ISBN: 1534110275 OCLC: 1107443660 Illustrations and rhythmic text affirm a young girl's belief that everyone in the world is connected, from relatives far and near, to her chatty neighbor, to her family cat, to herself.
The school buddy system :
ISBN: 9780838997994 OCLC: 77564027 American Library Association, Chicago : 2003.