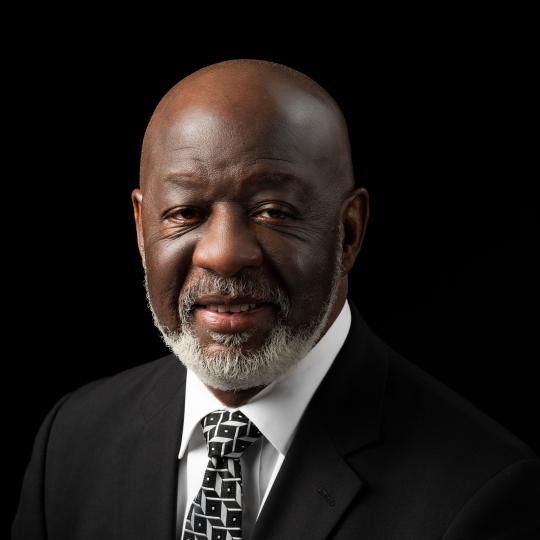 W.G. Robinson-McNeese, MD
Born:
in East St. Louis
Pen Name:
None
Connection to Illinois
: Born in East St. Louis; lived in Chicago and Park Forest for 4 years while an emergency medicine resident; worked in Kankakee for 11 years as an emergency physician; now lives in Springfield.
Biography
: Rev. Wesley Robinson-McNeese, M.D., a re-emergent essayist and poet, put his writing on hold for a time while pursuing a medical education and career as an emergency physician (1976-2004). In 2001 he was ordained as a minister in the Church of God, Anderson, Indiana.McNeese is a Vietnam veteran who came home from the Air Force in 1969. While in the military, he won his first writing award for an essay titled ''America for All Americans'' (1968). Prior to undergraduate college and medical school, the redoubtable McNeese worked for three years (1973-'76) as editor of his hometown, weekly newspaper, ''The Crusader'' – East St. Louis, Illinois. During that time he wrote news articles and a weekly editorial column, ''Beneath the Surface'', for a predominantly African-American audience. McNeese also penned an essay for St. Louis, Missouri's ''PROUD'' Magazine – ''So Darn Much Potential'' (1975).Shortly after starting college in 1976, McNeese had a poem titled ''My Sons'' published in the ''Raspberry Cluster'', the literary magazine of Anderson University in Indiana. In medical school, he found time to serve as editor and contribute articles to the ''Student National Medical Association News'', a quarterly journal for minority students (1983-85).Now that McNeese has left the emergency department, he works as executive assistant to the Dean for Diversity, Multicultural and Minority Affairs, Southern Illinois University (SIU) School of Medicine. McNeese holds appointments in the Departments of Medical Humanities and Internal Medicine. Dr. McNeese now seeks to resuscitate his writing career. At SIU, he received a second place award for his essay ''Tibiletti's Boots'' (2006) and a first place award for prose for an essay titled ''A Southend Sunday Morning'' (2007). Both writings appeared in the school's literary journal, SCOPE. McNeese's most recent poem, ''Face to Face'' (2008) won a second place award in ''SCOPE'' and was selected for publication in ''Quiddity'', an international literary journal and public radio show produced by Springfield College-Benedictine University. This most recent poem was also solicited for broadcast on Illinois Public Radio's hub-station WUIS/WIPA.McNeese is Pastor of the New Mission Church of God, Springfield, Illinois and former President of the Ministerial Alliance of Springfield and Vicinity. His undergraduate education was at Anderson University, Indiana, Illinois State University-Normal and Southern Illinois University-Carbondale. His medical training was at Southern Illinois University School of Medicine, and then a residency at McGaw Medical Center, Northwestern Medical School, Chicago, Illinois.Dr. McNeese is married and is the father of eight children. His wife, LaVern is formerly of Pine Bluff, AR.
---
Awards
:
2006 - Second place award for essay, ''Tibiletti's Boots'' 2007 - First place award for prose for essay, ''A Southend Sunday Morning'' 2008 - Second place award in ''SCOPE'' for poem, ''Face to Face''
Email:
Pastormd926@aol.com
Website:
http://wgrobinsonmcneese.tatepublishing.net
W.G. Robinson-McNeese, M.D. on WorldCat :
http://www.worldcat.org/search?q=w.g.++robinson-mcneese%2C+m.d.
---
Selected Titles
A south end Sunday dawning :
ISBN: 1625104677 OCLC: 852733721
Can we do that?.
ISBN: 1615662855 OCLC: 945993235 Tate Pub & Enterprises Ll, [Place of publication not identified] : 2010.