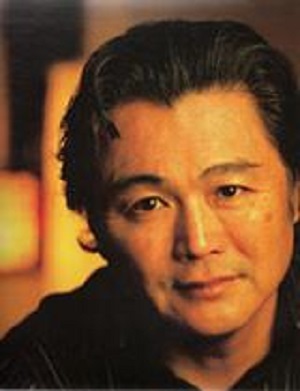 David Alan Mura
Born:
1952 in North Chicago (Great Lakes) Illinois
Pen Name:
None
Connection to Illinois
: Mura was born in Illinois.
Biography
: David Mura is a poet, memoirist, essayist, playwright, writer of fiction, performance artist, and literary critic. He now lives in Minneapolis, MN.
---
Awards
:
New York Times Notable Book of the Year, (Turning Japanese), Loft McKnight Award for Poetry, 1992.
Primary Audience(s):
Adult readers
David Alan Mura on WorldCat :
http://www.worldcat.org/search?q=david++alan+mura
---
Selected Titles
A male grief :
ISBN: 0915943271 OCLC: 18327882
After we lost our way /
ISBN: 0887482686 OCLC: 39697806 Carnegie Mellon University Press, Pittsburgh : 1997, ©1989.
Famous suicides of the Japanese empire :
ISBN: 1566892155 OCLC: 215173021 Coffee House Press, Minneapolis : 2008. Ben Ohara is the sole surviving member his family since his father, one of a small group of WWII draft resisters (known as the No-No Boys) during the internment of Japanese Americans, committed suicide when Ben was young and his mother, whose wish to escape the past was as strong as his father's ties to it, has died with her secrets, while now his younger brother, a troubled and brilliant astrophysicist, has mysteriously vanished in the Mojave Desert.
Song for Uncle Tom, Tonto, and Mr. Moto :
ISBN: 0472067761 OCLC: 50091832 University of Michigan Press, Ann Arbor : ©2002.
The colors of desire :
ISBN: 038547461X OCLC: 29877401 Anchor Books, New York : 1995. Explores the connections between race and sexualtiy, history and identity, through the lens of desire.
The last incantations :
ISBN: 0810152371 OCLC: 841892487
Turning Japanese :
ISBN: 0871134314 OCLC: 22508105 Atlantic Monthly Press, New York, NY : ©1991.
Where the body meets memory :
ISBN: 038547184X OCLC: 37434573 Anchor Books, New York : 1997, ©1996.