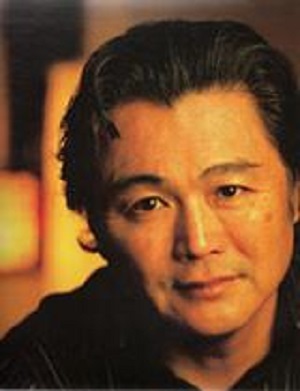 David Alan Mura
Born:
1952 in North Chicago (Great Lakes) Illinois
Pen Name:
David Mura
Connection to Illinois
: Mura was born and raised in Chicago. He went to Niles West High School.
Biography
: David Mura is a poet, memoirist, essayist, playwright, writer of fiction, performance artist, and literary critic. He now lives in Minneapolis, MN.
---
Awards
:
Primary Literary Genre(s):
Fiction; Non-Fiction; Poetry
Primary Audience(s):
Adult readers
Facebook:
https://www.facebook.com/david.mura.71
Web:
http://www.davidmura.com/
Wikipedia:
https://en.wikipedia.org/wiki/David_Mura
---
Selected Titles
A Male Grief: Notes on Pornography and Addiction
ISBN: 0915943271 OCLC: 18327882 2012 This is an essay on the relationship between pornography and addiction. It starts with the premise that some individuals may be addicted to pornography and explores the origins and nature of that addiction.
A Stranger's Journey: Race, Identity, and Narrative Craft in Writing
ISBN: 0820353469 OCLC: University of Georgia Press 2018 Long recognized as a master teacher at writing programs like VONA, the Loft, and the Stonecoast MFA, with A Stranger's Journey, David Mura has written a book on creative writing that addresses our increasingly diverse American literature. Mura argues for a more inclusive and expansive definition of craft, particularly in relationship to race, even as he elucidates timeless rules of narrative construction in fiction and memoir. His essays offer technique-focused readings of writers such as James Baldwin, ZZ Packer, Maxine Hong Kingston, Mary Karr, and Garrett Hongo, while making compelling connections to Mura's own life and work as a Japanese American writer. In A Stranger's Journey, Mura poses two central questions. The first involves identity: How is writing an exploration of who one is and one's place in the world? Mura examines how the myriad identities in our changing contemporary canon have led to new challenges regarding both craft and pedagogy. Here, like Toni Morrison's Playing in the Dark or Jeff Chang's Who We Be, A Stranger's Journey breaks new ground in our understanding of the relationship between the issues of race, literature, and culture. The book's second central question involves structure: How does one tell a story? Mura provides clear, insightful narrative tools that any writer may use, taking in techniques from fiction, screenplays, playwriting, and myth. Through this process, Mura candidly explores the newly evolved aesthetic principles of memoir and how questions of identity occupy a central place in contemporary memoir.
After We Lost Our Way (The National poetry series)
ISBN: 0887482686 OCLC: 39697806 Carnegie Mellon University Press, Pittsburgh : 1997, ©1989.
Angels for the Burning (American Poets Continuum)
ISBN: 1929918585 OCLC: Rochester, NY : BOA Editions Ltd. Rochester, NY : 2004 In Angels for the Burning, David Mura examines the experience of contemporary Asian-Americans and the various aspects of familial history between first-, second-, and third-generation Japanese-Americans. Mura believes one of poetry's tasks is to explore the challenges to our identities as we encounter various "others" and other visions of ourselves and our world. Mura's new collection of poems attempts to accomplish this task.
Famous suicides of the Japanese empire :
ISBN: 1566892155 OCLC: 215173021 Coffee House Press, Minneapolis : 2008. Ben Ohara is the sole surviving member his family since his father, one of a small group of WWII draft resisters (known as the No-No Boys) during the internment of Japanese Americans, committed suicide when Ben was young and his mother, whose wish to escape the past was as strong as his father's ties to it, has died with her secrets, while now his younger brother, a troubled and brilliant astrophysicist, has mysteriously vanished in the Mojave Desert.
Song for Uncle Tom, Tonto, and Mr. Moto: Poetry and Identity (Poets On Poetry)
ISBN: 0472067761 OCLC: 50091832 University of Michigan Press, Ann Arbor : ©2002. As a Sansei or third-generation Japanese American poet, David Mura is one of the generation of multicultural writers who are changing the face of American poetry. Song for Uncle Tom, Tonto, and Mr. Moto explores shifts in and challenges to aesthetic standards that have come about because of a more diverse range of American writers and because of the growing awareness of world literature.Mura's writings recently have been at the center of various debates concerning race and literary standards. In this book, he argues the need for a more complicated and diverse set of literary standards than the canon has previously allowed, an opening up to the many voices that are
The Colors of Desire :
ISBN: 038547461X OCLC: 29877401 Anchor Books, New York : 1995. Explores the connections between race and sexualtiy, history and identity, through the lens of desire.
The last incantations :
ISBN: 0810152371 OCLC: 841892487
The Stories Whiteness Tells Itself: Racial Myths and Our American Narratives
ISBN: 151791454X OCLC: [S.l.] : Univ Of Minnesota Press [S.l.] : 2023 Uncovering the pernicious narratives white people create to justify white supremacy and sustain racist oppression The police murders of two Black men, Philando Castile and George Floyd, frame this searing exploration of the historical and fictional narratives that white America tells itself to justify and maintain white supremacy. From the country's founding through the summer of Black Lives Matter in 2020, David Mura unmasks how white stories about race attempt to erase the brutality of the past and underpin systemic racism in the present. Intertwining history, literature, ethics, and the deeply personal, Mura looks back to foundational narratives of white supremacy (Jefferson's defense of slavery, Lincoln's frequently minimized racism, and the establishment of Jim Crow) to show how white identity is based on shared belief in the pernicious myths, false histories, and racially segregated fictions that allow whites to deny their culpability in past atrocities and current inequities. White supremacy always insists white knowledge is superior to Black knowledge, Mura argues, and this belief dismisses the truths embodied in Black narratives. Mura turns to literature, comparing the white savior portrayal of the film Amistad to the novelization of its script by the Black novelist Alexs Pate, which focuses on its African protagonists; depictions of slavery in Faulkner and Morrison; and race's absence in the fiction of Jonathan Franzen and its inescapable presence in works by ZZ Packer, tracing the construction of Whiteness to willfully distorted portraits of race in America. In James Baldwin's essays, Mura finds a response to this racial distortion and a way for Blacks and other BIPOC people to heal from the wounds of racism. Taking readers beyond apology, contrition, or sadness, Mura attends to the persistent trauma racism has exacted and lays bare how deeply we need to change our racial narratives—what white people must do—to dissolve the myth of Whiteness and fully acknowledge the stories and experiences of Black Americans.
Turning Japanese: Memoirs of a Sansei
ISBN: 0871134314 OCLC: 22508105 Atlantic Monthly Press, New York, NY : ©1991. A memoir of the author's journey to Japan, the country his grandfather had left at the turn of the century, chronicles his quest for identity in the face of shame and cultural dislocation
Where the Body Meets Memory: An Odyssey of Race, Sexuality and Identity
ISBN: 038547184X OCLC: 37434573 Anchor Books, New York : 1997, ©1996. In Turning Japanese, poet David Mura chronicled a year in Japan in which his sense of identity as a Japanese American was transformed. In Where the Body Meets Memory, Mura focuses on his experience growing up Japanese American in a country which interned both his parents during World War II, simply because of their race. Interweaving his own experience with that of his family and of other sansei-third generation Japanese Americans-Mura reveals how being a