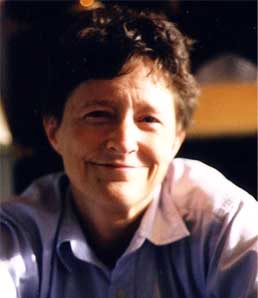 Michael Allen Dymmoch
Born:
1947 in Illinois
Pen Name:
None
Connection to Illinois
: Dymmoch lives and works in the northwestern suburbs of Chicago.
Biography
: Michael Allen Dymmoch is a mystery/suspense writer whose works have one common theme: cats! She has degrees in chemistry and law enforcement. Along with her books listed below, she has also written several ebooks.
---
Awards
:
St Martin's Press Malice Domestic Award for Best First Traditional Mystery of 1992 for ''The Man Who Understood Cats'' Michael was honored at the 2005 Illinois Authors Book Fair sponsored by the Illinois Center for the Book and the Illinois State Library in Springfield, Illinois.
Primary Literary Genre(s):
Mystery
Primary Audience(s):
Adult readers; Young adult readers
Email:
michael@MichaelAllenDymmoch.com
Website:
http://www.michaelallendymmoch.com
Michael Allen Dymmoch on WorldCat :
http://www.worldcat.org/search?q=michael+allen+dymmoch
---
Selected Titles
Cymry Ring.
ISBN: 1626818207 OCLC: 910970223 Diversion Books, 2015. Ian Carreg is a charming, canny detective with a career he loves and grown children he adores. He's come to terms with the death of his beloved wife and he's looking forward to the birth of his first grandchild. Jemma Henderson, on the other hand, is the beautiful daughter of a famous physicist, a skilled surgeon, and a convicted killer. When Ian pursues Jemma to Cymry Henge, an ancient stone monument, he is sucked into her escape, and awakes in Roman Britain in the year 60 A.D. Ian and Jemma come face to face with both Celts and Romans, and Ian begins to doubt his own sanity-all he wants is to return home. But as they work together, Ian comes to accept the truth and convinces Jemma to help him foil a plot that could radically alter history.
Death in West Wheeling
ISBN: 1626818193 OCLC: 914191686 Diversion Books, New York NY : 2015. When a local schoolteacher disappears from rural West Wheeling, acting sheriff Homer Deters investigates. Before long he's got three more missing persons, two unidentified bodies, a car theft, a twenty-three-vehicle pile-up in the center of town, a missing tiger, and a squad of agitated ATF agents to deal with. With no help from the Feds, Homer turns to his buddy, Rye Willis, and West Wheeling's eccentric postmistress, Nina Ross, to locate the missing, identify the bodies, and bring a murderer to justice. Packed with regional charm and Deters' wit, Death in West Wheeling shows how wild one case can get.
Death in West Wheeling /
ISBN: 1594144583 OCLC: 64390419 Five Star, Waterville, Me. : 2006, ©2000. Acting sheriff Homer Deters of rural West Wheeling, Ill. A sudden rash of missing persons is the most exciting case to break on Deters's watch, and when he discovers body parts-bones, a toe-in Goode Swamp, Deters realizes he may be dealing with murder. Moreover, the KKK klavern is restless, and a local family is guilty of truancy. The plot shows promise, but some readers may balk at a book written almost entirely in dialect: "When the city fella came back, I was sittin' on the front porch of the post office with my feet up on the railin', doin' my best Deputy Redneck imitation.
Death of the blue mountain cat.
ISBN: 0312310722 OCLC: 947217356 St Martins Pr, [Place of publication not identified] : 2002.
Incendiary designs /
ISBN: 0312192452 OCLC: 38964147 Thomas Dunne Books, New York : 1998. A jogging doctor saves a policeman from being burned alive in his patrol car by white-robbed members of a religious cult. The attack is one of several in Chicago and Dr. Caleb joins Detective Thinnes to find out who is behind them.
Incendiary designs :
ISBN: 9781626815179 OCLC: 899942036 Diversion Books, New York : 2015. Arson, passion, and religious fanaticism set Chicago ablaze in the deadliest summer on record. While jogging through Chicago's Lincoln Park, Dr. Jack Caleb runs into murder-a mob setting a police car on fire- with the officer still inside. Caleb rescues the man, but later the cop's partner is found stoned to death. Detective John Thinnes is assigned to investigate. Evidence points toward members of a charismatic church, but too many of them die in arson fires before the cops can round them up. When arson kills the apparent ring leader, it's too much coincidence. The remaining cop killers plead guilty; the case seems to be closed. But as Chicago heats up in the deadliest summer on record, it becomes clear that a serial arsonist is still at large. A physician friend of Caleb's is implicated when some of the fire victims are found to have been drugged. To exonerate the man, Caleb sets a trap for the killer, and Thinnes and Caleb are nearly incinerated when the doctor's trap brings the case to a fiery finish.
M.I.A.
ISBN: 9781626815070 OCLC: 899942323 Diversion Books, New York : 2015. This gripping novel of suspense is a tale of violent men and violent passions, of missing friends, of loss and love and discovery. The accidental death of Rhiann Fahey's second husband leaves her paralyzed by grief and has her son Jimmy cutting school and drinking. The widow's problems are compounded by unwanted advances from her dead husband's friend. She does her best to cope, returning to work, dealing patiently with Jimmy's misbehavior, telling Rory Sinter she isn't interested. Then a mysterious stranger moves next door. John Devlin offers Rhiann beer and sympathy. He offers Jimmy work. Wh.
M.I.A. /
ISBN: 0312373716 OCLC: 172569230 Thomas Dunne Books/St. Martin's Press, New York : 2008. The accidental death of Rhiann Fahey's second husband leaves her paralyzed by grief and her son Jimmy cutting school and drinking. The widow's problems are compounded by the unwanted advances of her dead husband's friend, Rory Sinster. Then a mysterious stranger moves in next door. John Devlin offers Rhiann beer and sympathy. He gives Jimmy a job. Jimmy complicates things further by looking up his birth father's family, from whom Rhiann has been estranged for many years. And by falling in love with a mysterious girl. When Sinter tries to discredit John, then beat him to death, Rhiann comes to John's rescue. But she discovers her perfect neighbor isn't what he'd seemed--which leads her to investigate and to see John in a different light altogether.--From publisher description.
The Cymry ring /
ISBN: 159414429x OCLC: 62118277 Five Star, Waterville, Me. : 2006. Ian Carreg is a hard working detective, recently widowed, when he is sent out to apprehend a beautiful convicted felon. When he pursues her to a local landmark someone knocks him unconscious. When he awakes he finds himself in second century Britain. He is soon captured by a band of Roman soldiers and sent to Londinium, where he is reunited with the charming fugitive he had been sent to capture in the first place.
The Death of Blue Mountain Cat.
ISBN: 9781626819368 OCLC: 951763091 Diversion Distribution Services 2015.
The fall :
ISBN: 0312321937 OCLC: 54487481 Thomas Dunne Books, New York : 2004.
The Fall.
ISBN: 9781626819412 OCLC: 961160523 Diversion Distribution Services 2015.
The feline friendship /
ISBN: 0312310161 OCLC: 51304334 Thomas Dunne Books, New York : 2003. John Thinnes calls on his friend Psychiatrist Jack Caleb to help he and his new partner, Don Franchi, solve a rape case.
The Feline Friendship.
ISBN: 9781626819382 OCLC: 951763109 Diversion Distribution Services 2015.
The man who understood cats /
ISBN: 0380722658 OCLC: 32000130 Avon Books, New York : 1995, ©1993. Chicago detective John Thinnes doubts the evidence pointing to an accountant's suicide. Dr. James Caleb, the dead man's psychologist, also refutes the evidence. The murder has linked both men, casting them into an urban nightmare of deadly greed and violence. Thinnes unlikely new partner could be either a casebreaker or a killer.
The man who understood cats :
ISBN: 9781626815049 OCLC: 899942034 Diversion Books, New York : 2015. Two unlikely partners join forces to solve a murder disguised as suicide and catch a killer ready to strike again. Gold Coast psychiatrist Jack Caleb is wealthy, cultured, and gay. When one of his clients is found dead in a locked apartment-apparently from a self-inflicted wound- burned-out Chicago detective John Thinnes doesn't believe it was suicide. And Caleb is inclined to agree. But Thinnes regards a shrink who makes house calls suspicious and starts his murder investigation with the doctor himself. An attack on Caleb that's made to look like an accidental drug overdose starts to change the detective's mind. Soon, the two men find themselves a whirlwind of theft, scandal, and blackmail. Forced into an unlikely partnership, they'll have to confront not only a killer, but hard truths within themselves that will change them forever.
White tiger /
ISBN: 0312323026 OCLC: 59011465 Thomas Dunne Books/St. Martin's Minotaur, New York : 2005. "John Thinnes, a detective on the Chicago police force, and Jack Caleb, a well-known psychiatrist, were friends unlikely friends, maybe, with very different lives, but men who liked and respected each other. And they had one significant experience in common: both had been 'in country' in Vietnam during the war."--Cover.
White tiger :
ISBN: 9781626815063 OCLC: 899942324 Diversion Books, New York, NY : 2015. In Vietnam, white is the color of death. The 1997 murder of a Vietnamese woman in Chicago's Uptown neighborhood brings Dr. Jack Caleb and Detective John Thinnes together to catch another Vietnamese transplant-a deadly criminal known only as the White Tiger. The TV news report of a woman's murder in Uptown leaves psychiatrist Jack Caleb flashing back to Vietnam and sends him running to his own shrink. Assigned to investigate, Chicago detectives John Thinnes and Don Franchi find the victim's son, Tien Lee, curiously unmoved by his mother's death. Their preliminary canvass of the dead woman's bui.