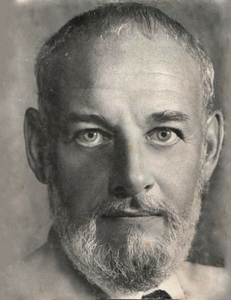 Edward Everett Tanner III
Born:
May 18,1921 in Evanston, Illinois
Died:
November 6, 976 in New York City, New York
Pen Name:
Patrick Dennis, Virginia Rowans
Connection to Illinois
: Tanner was born in Chicago and was raised in Evanston. He attended Evanston Township High School.
Biography
: Edward Everett Tanner III was born in Evanston, Illinois in 1921. He was the author of sixteen books including the enormously popular bestselling "Auntie Mame". Four of his books were written under the pen name of Virginia Rowans and 12 under the pen name of Patrick Dennis. His first two books were published under the name of Virginia Rowans - Oh, What a Wonderful Wedding, written in 1953 and House Party, written in 1954. His best-known book, Auntie Mame, was published in 1955 and the first published under the pseudonym Patrick Dennis. The comic masterpiece spent 112 weeks on the bestseller list. Written in a mere 90 days, the novel is the witty tale of Chicago born 'Patrick Dennis' recalling his experiences growing up as the ward of his free-spirited aunt. The novel spawned a sequel and was adapted for stage and screen and later revamped as a musical. In 1956, with "Auntie Mame"; "The Loving Couple: His (and Her) Story"; and "Guestward, Ho!" all in release, Patrick Dennis became the first writer to have three books on the New York Times bestseller list simultaneously. Though was married and fathered two children, Dennis became a fixture in the New York gay scene and squandered a fortune in royalties with lavish living. Undaunted, he reinvented himself. Using his real name, Edward Tanner, he found employment as a domestic, even working for a while in Chicago as a butler to McDonald's founder, Ray Kroc. His employers had no idea that their "Edwards" was really world-famous author Patrick Dennis. In 1976, the man who brought 'Mame Dennis Burnside' to life died from pancreatic cancer at age 55. His creation lives on as a hallmark of LGBT Culture. Dennis was posthumously inducted into The Chicago LGBT Hall of Fame in 2016.
---
Awards
:
Primary Literary Genre(s):
Fiction
Primary Audience(s):
Adult readers
Web:
https://prabook.com/web/edward.tanner/3762442
Wikipedia:
https://en.wikipedia.org/wiki/Patrick_Dennis
---
Selected Titles
Around the World With Auntie Mame: A Novel
ISBN: 0767915852 OCLC: 51726828 Broadway Books, New York : 2003. Encore, Encore! The brilliant sequel to the smash bestseller Auntie Mame is back and the reviews are in . . .
Auntie Mame: An Irreverent Escapade
ISBN: 0767908198 OCLC: 45917118 Broadway Books, New York : 2001. When young Patrick is orphaned, he goes to live with a wealthy, unpredictable aunt in New York City.
FIRST LADY Martha Dinwiddie Butterfield
ISBN: B0BK9KMH5N OCLC: William Morrow 1964
Genius (34) (Rediscovered Classics)
ISBN: 091277746X OCLC: Chicago Review Press 2018 Following in the tradition of Auntie Mame, bestselling author Patrick Dennis turns his wicked satirical pen on the insane world of fictional film director Leander Starr. Fleeing the IRS, creditors, and jilted lovers, Starr holes up in a Mexico City apartment—Casa Ximenez—with his faithful valet, Alistair St. Regis. Soon others descend on the villa—Starr's ex-wife, his estranged socialite daughter, a shady Mexican film producer, a tax collector who has chased Starr around the world, and a dim young widow sitting on a fortune in laxative stock. Starr concocts a plan to distract them all: an abbreviated cinematic epic covering the history of Mexico titled Valley of the Vultures, starring them. Will the scheme work? In addition to Dennis's uproarious novel, this fresh edition includes a long-lost short story of Leander Starr, "'Twas the Night Before Christmas in the Railway Station," as well as a new afterword by the author's son.
House Party
ISBN: B001MV3TBI OCLC: Dell 1958
How Firm a Foundation
ISBN: 0213177935 OCLC: 227844089 Barker, London : [1968] Humorous story by the author of Auntie Mame about John Wesley who is hired as a tutor by a super-rich family foundation and becomes involved with another staff member and a questionable tax haven.
Little Me: The Intimate Memoirs of that Great Star of Stage, Screen and Television/Belle Poitrine
ISBN: 0767913477 OCLC: 48835042 Broadway Books, New York : 2002. From the author of Auntie Mame: the bawdy, bestselling, bountifully illustrated autobiography of an imaginary diva whose life is one hilarious mishap after another. For Belle Poitrine, née Mayble Schlumpfert, all the world's a stage and she's the most important player on it. At once coy and coercive, with a name that means "beautiful bosom" in French, she claws her way from Striver's Row to the silver screen. Recalling Belle's career, which ranged from portraying Anne Boleyn in Oh, Henry to roles in both Sodom and its sequel Gomorrah (not to mention the classic Papaya Paradise), Little Me serves up copious quanitites of husbands, couture, and Pink Lady cocktails, with international adventures and a murder trial to boot. A runaway bestseller that made its way to Broadway, starring Sid Caesar in 1962 and Martin Short in 1998, Little Me is now reprinted--with all of the 150 historic, hysterical photographs depicting the funniest scenes from Belle's sordid life, including cameo appearances by the author and Rosalind Russell. Considered a collector's item, the first edition of Little Me was like a performance in book form. Now this glittering spoof of celebrity is gloriously reincarnated for connoisseurs of all things chick and cheeky.
Love And Mrs. Sargent
ISBN: B000O9KA34 OCLC: Farrar Straus & Cuhady 1961
Paradise
ISBN: 0151709653 OCLC: 128266 Harcourt Brace Jovanovich New York, [1971] When an earthquake separates an Acapulco resort, unforeseen results occur.
The Joyous Season
ISBN: 0971461228 OCLC: 50617912 Kerry, a wealthy and socially prominent New York City ten-year-old, describes how his parents' marriage falls apart on Christmas morning, and recounts their divorce, his mother's romance with her ambitious lawyer and his father's with a fashionably skinny magazine editor.
The Loving Couple: His Story
ISBN: B001N8OMFW OCLC: Shakespeare Head 1957