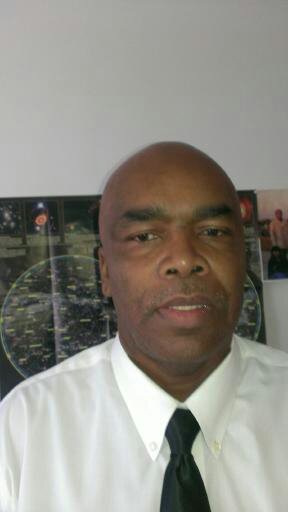 John H Sibley
Born:
in Chicago, Illinois
Pen Name:
None
Connection to Illinois
: Sibley grew up on Chicago's Westside/Southside and in Robbins before graduating from Dwight D. Eisenhower High School in Blue Island. He studied at Kennedy King College in Chicago and graduated from the Art Institute in Chicago 1994. He currently resides in Aurora.
Biography
: John H. Sibley is an accomplished artist and author. Art and music have always been a part of his life. Sibley grew up in a household listening to his father play the boogie-woogie on his Steinway Grand Piano. Sibley is a 1994 graduate of the School of the Art Institute of Chicago and earned a Bachelor of Fine arts Degree. Upon his honorable discharge from the United States Air Force, he went on to study at Kennedy & King College in Chicago and later graduated from the School of the Art Institute of Chicago. He was also a homeless artist on Chicago's violent streets for six months which is the basis for his memoir - Being and Homelessness: Notes from an Underground Artist. Over the years, he has worked as a CNN courtroom artist, caricaturist, Chicago tour guide, janitor and a brief stint years later, as a schoolteacher. Now retired, he is pursuing his passion of writing, painting and perfecting his billiard game. Some of his paintings are owned by Mike Tyson, Chicago's Mayor Richard Daley, former NBA player John Salley, just to name a few. He created the cover art and illustrations for 'Hannibal,' a graphic novel by author Ken Sabanda and painted the oil portrait of his great grandmother that appears on the eBook cover of 'HEX'.
---
Awards
:
Primary Literary Genre(s):
Fiction; Illustrator; Non-Fiction; Science Fiction
Primary Audience(s):
Adult readers
E-Mail:
docsib@yahoo.com
Facebook:
https://www.facebook.com/john.h.sibley
LinkedIn:
https://www.linkedin.com/in/john-sibley-68467210
Twitter:
https://twitter.com/sibsartstudio?ref_src=twsrc%5Egoogle%7Ctwcamp%5Eserp%7Ctwgr%5Eauthor
Website:
http://artworldchicago.com/john-sibley
Website:
http://saatchiart.com/johnsibley
---
Selected Titles
Being and Homelessness
ISBN: 9781468016086 OCLC: 779550617 Wordsworth Greenwich Press, [United States] : ©2011.
Bodyslick
ISBN: 9781601830043 OCLC: 228197490 Vibe Street Lit, New York : ©2008. An unforgettable new novel set in the year 2031, where gangs, guns, and genetic engineering rule. In a world where genetic engineering and organ transplants are booming businesses on the black market, Malcolm Steel, Jr. is king. His turf is Chicago, a city torn apart by the haves and have-nots alike, and Malcolm-known as Bodyslick on the streets-has found a lucrative hustle stealing healthy organs and selling them to desperate, wealthy patients in need of transplants. Bodyslick has the connections, the knowledge, and the 9mm laser pistol just in case things get hectic. But with the Italian mob, racist skinheads, and the biggest gang in Chinatown on his case, he is going to need all the help he can get, especially when his old `hood cutbuddy and rival ganglord get ready to take over the trade by any means necessary. Now Bodyslick will make one last run to try to get out of the game for good. But some people will do anything and destroy anyone to make sure that the only way he goes out is piece by bloody piece.
Bug Light
ISBN: 1517463394 OCLC:
Hannibal the Great
ISBN: 0988615606 OCLC: 852224085 Proteus Books 2013.
Riding the A-Train with Einstein
ISBN: 1793198152 OCLC: 1114333072
The Color of My Blood
ISBN: 9780692516393 OCLC: 932077185 John Sibley in The Color of my Blood takes us back to an era when racism was rampant in America in the heat of the summer of 1966 in Marquette Park in Chicago. Damon James is 325 year old being who has arrived in Chicago from the Versai Solar System and has no preconceived notions about what he will find in the stark urban culture of America when he is viewed as a back earthman. James is in a sense an innocent in that he wants to understand the ways of earth but is astounded by the treatment that he finds in Chicago as so foreign to civilized life in his native solar system. In a sense Damon James becomes transformed into an American Adam cast well East of Eden into the bleakest regions of urban Chicago.
USS Obama 2112
ISBN: 9781517399290 OCLC: 960235894 CreateSpace 2015.