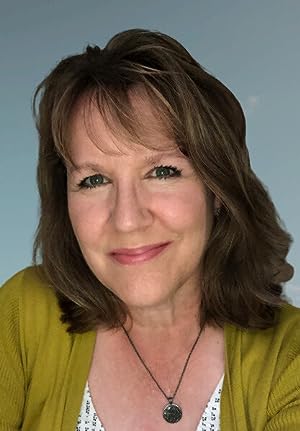 Dawn Malone
Born:
in Clarendon Hills, IL
Pen Name:
DE Malone
Connection to Illinois
: Malone was raised in Clarendon Hills, and moved to Normal to attend Illinois State University. After graduation and working for six years in Madison, Wisconsin, she returned to central Illinois where she currently lives.
Biography
: As a former newspaper reporter, Dawn Malone has written on a wide range of subjects, from a creole cooking school in New Orleans to award-winning irises in a Wisconsin greenhouse. Her work has appeared in the Wisconsin State Journal, the Chicken Soup for the Soul Think Positive for Kids edition, Highlights for Children, and many other magazines and newspapers.
---
Awards
:
Primary Literary Genre(s):
Fiction; Romance
Primary Audience(s):
Adult readers; Children; Young adult readers
Blog:
http://demalonebooks.blogspot.com.
E-Mail:
dawnemalone@gmail.com
Facebook:
https://www.facebook.com/dmalonebooks
Instagram:
https://www.instagram.com/dmalonebooks
Pinterest:
https://www.pinterest.com/dmalonebooks/
Web:
https://www.demalone.com
---
Selected Titles
Bingo summer
ISBN: 9780990324218 OCLC: 930029656 When thirteen-year-old Summer Haas and her family win the lottery and move from their southern Illinois town to the Chicago suburbs, Summer faces the challenge of fitting in and keeping the lottery win a secret from her new friends.
Love Like Air (Hearts in Hendricks)
ISBN: 099032429X OCLC: Dawn Malone 2019 Love Heals a Broken Heart Unless Secrets Stay Untold Running a bakery and staying one step ahead of a mining company determined to buy her family homestead keep Debi Thomas busy in the lakeshore town of Hendricks. Since her ex-husband ruined her desire for romance, she's more content selling donuts than dating anyway. Widower Mick Graham has long admired effervescent Debi, and not just for her baking talents. But keeping his preteen daughter out of the principal's office and his mother-in-law out of his hair have made dating a low priority. When an accident thrusts Mick and Debi together, she wonders if Mick is the one to heal her heart. However, trouble brews for their budding romance when she discovers Mick might be behind the mine president's lucrative offer for her property, an offer almost too good to refuse. Can Mick make her a better one—a second chance at love?
Love Like Fire (Hearts in Hendricks)
ISBN: 0990324265 OCLC: Dawn Malone 2018 One Spark Is All It Takes For A Chance At Forever Despite her ace matchmaking skills—four weddings to date!—Bethany Marconi and relationships don't mix. With trust issues and a long list of ex-boyfriends, she's an expert at dousing the spark of love before it catches fire. There's little risk of rejection teaching yoga and looking after her grandmother who lives right next door. When freelance writer Nate Ransom returns to his hometown to settle his grandmother's estate, his rekindled feelings for Bethany take him by surprise. Nate remembers all too well how the charismatic spitfire of a girl ignored him in middle school before his family moved away. But Nate's far from that boy now and more determined than ever to win Bethany's heart if she'll give him the chance. After a family crisis pulls Bethany away from Nate, their relationship seems to be headed for the back burner. Will Nate turn into Bethany's newest ex-boyfriend, or will her self-imposed dating rules finally go up in flames? Love Like Fire is a sweet, small-town romance with endearing characters, plenty of laughs, and an oh-so-satisfying happily ever after. Start reading today!
Love Like Forever (Hearts in Hendricks)
ISBN: 1951516001 OCLC: Dawn Malone 2019 Stealing Her Heart Was Not In His Job Description Romance is the last thing on Carmen Navarro's mind. Up to her neck in student debt, she needs a teaching job, and she needs one fast. As if that wasn't stressful enough, she's also overseeing her parents' renovation project—which would be easier if the carpenter on the job had a little more work ethic and a lot less swagger. She has no time for his flirty banter and affable charm. So why can't she get him out of her head? Matt Stetman is a catch. Everyone in Hendricks knows he'd give the shirt off his back to help a friend in need. He's been told a time or two that he's pretty delightful to be around too. But for some reason, the enigmatic Carmen seems immune to his charms. Just as Matt begins to make headway—with the project and with Carmen—a secret from his past threatens to ruin everything. Can Carmen find the courage to trust Matt and take a shot at love? Or is the foundation of their relationship now broken beyond repair?
Love Like Water (Hearts in Hendricks)
ISBN: 0990324249 OCLC: Dawn Malone 2018 Two Hearts, One Tour Bus. Is There Room Enough for Love? Suddenly jobless, Darcy Conti becomes a tour guide for Sturgeon Widows Tours, a quirky family-run business on the shores of Lake Superior. As she settles into her new role narrating local history excursions, she fights an undeniable attraction to the one man she definitely can't fall for—the owner's son. Fresh from a relationship gone sour, Sean Stetman plans to avoid dating—and his job at his parents' tour company—for the foreseeable future. He wants nothing more than time to fish, hike, and work on his cabin. But when the tour driver quits, he is suddenly back on board, reluctantly shuttling Darcy and the tour guests along the North Shore. Together, Darcy and Sean survive unruly tourists, meddling mothers, and even an unscrupulous developer looking to give the Stetmans' tour company some fierce competition. Will their time on the tour bus drive them both crazy, or are they on the road to forever? Love Like Water is a sweet, small-town romance with memorable characters, plenty of laughs, and a satisfying happily ever after. Start reading today!
Love, Lies and Lavender (Blueberry Point Romance)
ISBN: 1951516036 OCLC: Dawn Malone 2020 To Find Their Future Together, They Have to Leave Their Past Behind. Widow Hilary Larkin must fulfill her late husband's dream of opening a bed-and-breakfast adjacent to an old orchard. The small farms conference in the Minnesota Northwoods is supposed to be the boost to make it possible. But her fear of change turns to high anxiety when her sister-in-law misses the plane for their trip together after a family crisis. Along comes Dane Porter, lavender farmer and guest speaker at the conference, and talk soon turns to more than just farming. Even though he locked up his heart after his ex-wife betrayed him, he's drawn to the beautiful and complicated Hilary. But the ring on her finger sets a boundary he would never cross. Falling head over boots for Hilary, Dane still worries putting his trust in another woman could lead to heartbreak. And Hilary has her own shadows from the past, ones her meddling sister-in-law might use to ruin Hilary's chance of finding love again. Will two people from different worlds overcome their pain for the perfect second chance?
Love, Lies and Lemon Pie (Blueberry Point Romance)
ISBN: 1951516109 OCLC: Dawn Malone 2021 When Love Gives You Lemons, Make Lemon Pie. Ambitious pastry chef Mila Warner dreams of winning the Taste of the North Shore Festival bake-off, hoping it will catapult her onto the regional food scene once and for all. Maybe claiming the top prize will be her ticket to earning a livable income without holding down three jobs, including the pleasant but stagnant job of overseeing the kitchen staff at Blueberry Point Lodge. Her only problem is paying that hefty entry fee. As interim editor of the Lakeshore Weekly, Cam Beckett is sticking around long enough for his publisher to find someone else to fill the role. He has four weeks to plan a special supplement for the local food festival. His first task—interviewing Mila Warner who has charmed the local food scene—and him—with her custom picnics and sought-after pastries. When a mysterious benefactor steps forward to sponsor Mila, her dream is within reach. But the gift comes with a condition, one Mila isn't sure she's willing to meet, especially if the strings are attached to someone's heart. Love, Lies and Lemon Pie is a sweet, small-town romance with endearing characters and an oh-so-satisfying happily ever after. You'll love this addition to the Blueberry Point series. Start reading today!
Love, Lies and Literature (Blueberry Point Romance)
ISBN: 1951516206 OCLC: Dawn Malone 2023 She closed the book on romance after their first date fizzled. He'd love to rewrite their story if she'll give him another chance. Librarian Cora Martin spends her days immersed in books at Broman County Library, but she has yet to find her own love story. When her boss assigns Cora to oversee the author visit of her literary crush, she wishes her dream task didn't involve working with Evan, the handsome yet reclusive guy tending Dog-Eared Books across town. Reluctantly overseeing his sister's bookstore while she travels, software engineer Evan Hollis bides his time in Hendricks. His one and only date with librarian Cora wasn't exactly a highlight of his stay in town. After all, he declared himself a non-reader in the first fifteen minutes—and who admits that to a librarian? When Evan's opportunity for a do-over arrives in Hendricks in the form of literary sensation Renn Stone, he's ready. Renn's first stop: Dog-Eared Books for a signing, which Cora promised to help Evan coordinate. Will this be Evan's chance to start a new chapter with Cora, or has she taken him out of circulation for good?
Love, Lies and Lullabies (Blueberry Point Romance)
ISBN: 1951516087 OCLC: Dawn Malone 2021 A class reunion. An unrequited love. And the small-town roots that never let go of the heart. When big-city accountant Wynne Terry dreamed of her future, it looked like the one she's living. Then an invitation to her high school reunion lands in her mailbox and curiosity beckons her to return for the first time in fifteen years. It has nothing to do with seeing her childhood best friend who unwittingly stole her heart. At least, that's what Wynne tells herself. Chase Ford's regrets come back to haunt him when Wynne walks into his life again. Marrying the first girl who turned his head in high school was mistake number one. Turning his back on Wynne when she needed him most was another. If it's forgiveness he's looking for, Wynne may give it to him. But raising his daughter and keeping the ever-elusive Wynne from turning his loveless life upside down take precedence over pleasing his conscience. When Wynne discovers there's more to Chase's story than she bargained for, she wonders if her heart can stand being broken again. But maybe a once-in-a-lifetime love is worth the risk. Revisit the Blueberry Point series and find out why readers love these sweet, light-hearted romances.
Love, Lies and Mistletoe (Blueberry Point Romance)
ISBN: 1951516052 OCLC: Dawn Malone 2020 One stolen kiss. A little Christmas magic. And the snowy inn where love stands a chance. Interior designer Layla Dean can't believe her good fortune at snagging the holiday decorating gig at Blueberry Point Lodge. And even though her fledgling business has a growing list of happy clients, her personal life isn't filled with the same Christmas magic. She needs a man in her life like she does coal in her stocking. But tell that to Brant Johnsson. Brant is known as the Twin Cities' Master of Lights and Luminaria for good reason. His company oversees most of the downtown's outdoor displays every season. But when a professional snag sends him reeling, he's ready to quit the business. Until he runs into Layla again. Forgetting their awkward mistletoe kiss last year just isn't possible, but she doesn't share the pleasant memory. Now that they're decking the halls together for the newly opened inn's first Christmas, Brant hopes for a replay of their first encounter. And something more. When a misdirected text message pairs them together for a fundraising event, Brant and Layla find they have more in common than just a flare for holiday decorating and one mistaken kiss. If Layla can overcome her sour first impression, Brant might get his very merry second chance.
Love, Lies and Sleigh Rides (Blueberry Point Romance)
ISBN: 1951516176 OCLC: Dawn Malone 2022 He values tradition. She's pushing for progress. Can they find common ground under the Christmas lights this season? Despite an aversion to all things Christmas, plucky publicist Fallon Gale is in charge of taking the Holly Days Festival to the next level. They might not appreciate her vision, but she's determined to drag these tradition-bound locals into this century, despite the handsome, enigmatic son of the festival's founders fighting her at every turn. Marine First Sergeant Kade Behar just retired from active service and returned home to Hendricks. But clashing with the infuriating yet adorable woman who would rather seat Santa and Mrs. Claus in one of those fancy electric pickup trucks instead of his family's heirloom sleigh is not what he had in mind. He's caught between saving the festival from a stranger's nontraditional plans and fighting his growing attraction to her. When Fallon unknowingly enlists help from a Behar family rival for the festival, Kade draws a line in the snow. But 'tis the season for surprises, and with the help of a little holiday magic, snowflakes—and sparks—might fly this Christmas. Love, Lies and Sleigh Rides is a standalone, small-town romance in the Blueberry Point series. If you like characters who feel like friends and a charming community that feels like home, then you'll love this heartfelt holiday story.
Love, Lies and Valentines (Blueberry Point Romance)
ISBN: 1951516192 OCLC: Dawn Malone 2023 All is Fair in Love and Bidding Wars When museum curator Maggie Patton learns a rare valentine collection will be auctioned in Minnesota, nothing will stop her from making the cross-country trip to acquire it. As Valentine's Day approaches, she needs the distraction anyway to take her mind off what should have happened over the holiday weekend—a marriage proposal from her ex. Trouble is, someone also has an eye on the prize and he's determined to post the highest bid. One valentine in Lot 23 belonged to Ry Murray's famous distant relative, he's sure of it. As family historian, Ry's obsessed with recovering the long-lost card, but outbidding the woman who's come from Boston seems impossible, unless he convinces her it's better off in his hands than hers. When an eccentric billionaire pays big money to thwart their plans, Maggie and Ry think they're out of luck. But then the gentleman proposes a Cupid's match: spend forty-eight hours together building a convincing courtship and the best performer leaves town with the valentine. The scheme seems like a losing game for Maggie and Ry, but with their hearts on the line, might they win at love?
The Upside of Down
ISBN: 0990324222 OCLC: Dawn Malone 2016 Hobbs Crane doesn't like distractions. He lives for football, rules the basketball court, and does his best to avoid the neighbor girl with the Jupiter-sized crush on him. With a new kid out to steal his starting basketball position, Hobbs needs to feel in control again. Then Hobbs finds a boy living inside a giant blue spruce on an empty city lot who becomes the biggest distraction of all. How long has he been there? Where did he come from? And why does he seem to be following Hobbs? The boy named Up is in survival mode. Leaving his real name and a neglectful home life behind, Up is running away to Florida to find his older sister who left home years ago. But he's hungry and desperate, and he finds the overgrown evergreen next to the old factory the perfect hideout until he makes a plan. Can Hobbs and Up help each other face their own uncertain futures while forging an unlikely friendship? Or are they too different?