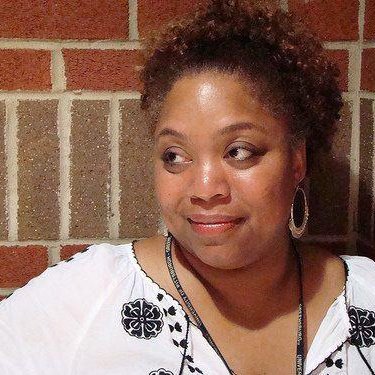 Kelly Norman Ellis
Born:
Belleville, Illinois
Pen Name:
None
Connection to Illinois
: Ellis was born in Belleville. She currently lives on Chicago's south side.
Biography
: Kelly Norman Ellis is the Poetry Editor at THIRD WORLD PRESS FOUNDATION and English Professor, Department Chair, and Director of Creative Writing at Chicago State University. Author of ''Tougaloo Blues'' and Offerings of Desire, she is a co-editor of ''Spaces Between Us: Poetry, Prose and Art on AIDS/HIV''. Her work has appeared in Crab Orchard Review, Sou'Wester, PMS poemmemoirstory, Tidal Basin Review, Calyx, and The Ringing Ear. In 2010 Essence Magazine voted her one of their forty favorite poets. She is a Cave Canem Poetry Fellow and founding member of the Affrilachian Poets.
---
Awards
:
Primary Literary Genre(s):
Poetry
Primary Audience(s):
Adult readers
E-Mail:
kellis@csu.edu
Facebook:
https://www.facebook.com/KellyNormanEllis
IMDB:
https://www.imdb.com/name/nm4733277/
LinkedIn:
https://www.linkedin.com/in/kelly-norman-ellis-phd-8aa47950
Web:
https://thirdworldpressfoundation.org/kelly-norman-ellis/
---
Selected Titles
Offerings of desire :
ISBN: 0985287713 OCLC: Detroit, Mich. : Willow Books, Detroit, Mich. : ©2012. Poetry. African American Studies. "In Kelly Norman Ellis's long-awaited second collection, a grand cinema of black life is honey-beamed and balanced on a 'nipple of coal.' Somewhere in the middle of turning these pages, the reader will helplessly rise and mercilessly hunt for dirty rice and Bill Withers. It is indeed the poet's job to save something, but Ellis does more—she swears to paper a luscious book so rich with black zest and drylongso that each page sets high our thirst for all that is human, longed for and inexplicable."—Nikky Finney "Every stanza in this fierce and formidable collection strikes a sweet, keening note for the colored girl—the front-row-center Sunday morning worshipper, the fast gal craving the jukebox on Saturday night, the grandmama arced over a stove-top staple, the precocious nappy-headed chile tripping the double-dutch line. With OFFERINGS OF DESIRE, Kelly Norman Ellis has graced us all with a gift that is nothing short of a miracle. She has blessed the sisterhood with a soundtrack."—Patricia Smith
Tougaloo blues /
ISBN: 0883782464 OCLC: Chicago : Third World Press, Chicago : ©2003. This collection of poems explores the author's southern roots through a blues/narrative voice and revisits her Mississippi youth, while revealing the contemporary voice of a Black woman searching for place and community outside of her southern past.