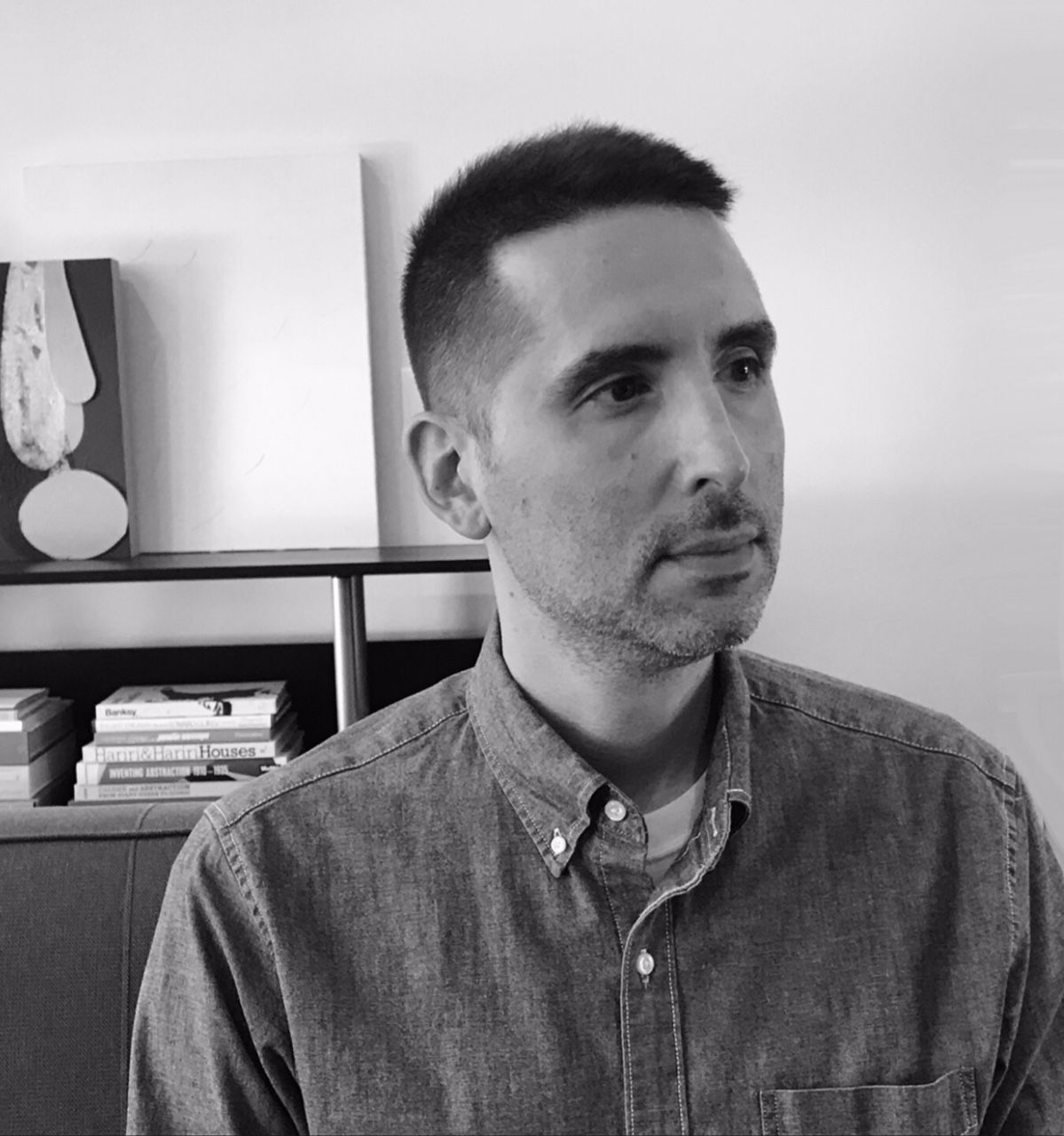 Joe Meno
Born:
1974
Pen Name:
None
Connection to Illinois
: Meno lives in Chicago. He graduated from and is a professor in the Department of Creative Writing at Columbia College Chicago.
Biography
: Joe Meno is a fiction writer, playwright, music journalist and editor. He is the winner of the ''Nelson Algren Literary Award'', a Pushcart Prize, the Great Lakes Book Award, ''Society of Midland Author's Fiction Prize'' and a finalist for the ''Story Prize''. He is the editor of ''Chicago Noir: The Classics'' and the author of two short story collections and multiple novels including the best sellers ''Hairstyles of the Damned,'' and ''The Boy Detective Fails''. His short fiction has been published in McSweeney's, One Story, Swink, LIT, TriQuarterly, Other Voices, and Gulf Coast, and have been broadcast on NPR.
---
Awards
:
Marvel and Wonder Starred Review, Booklist; Midwest Connections Pick, Midwest Independent Booksellers Association; Long Listed for Carnegie Medal for Excellence in Fiction, American Library Association; Best Books of the Year, Booklist, 2015
Primary Literary Genre(s):
Fiction
Primary Audience(s):
Adult readers
E-Mail:
jmeno@colum.edu
Web:
http://www.joemeno.com/
---
Selected Titles
Bluebirds Used to Croon in the Choir.
ISBN: 0810124246 OCLC: 148685760 Triquarterly Books, 2007.
Demons in the spring :
ISBN: 193607009X OCLC: 724718320 Akashic ; New York : 2010.
Hairstyles of the damned /
ISBN: 188845170X OCLC: 56191603 Punk Planet Books, Chicago : ©2004. Gretchen and Brian struggle to fit in at their Catholic school on Chicago's south side. Both teenagers listen to punk rock and have haircuts that clash with the conservative style of the 1990s. As their school year progresses, they learn the value of individualism over conformity.
How the hula girl sings /
ISBN: 1888451831 OCLC: 60794996 Akashic ; New York : 2005. A disturbing novel plumbs the cruelty and horror at the bottom rung of the American dream by following ex-con Luce LeMay on a mostly unsuccessful return to his extremely cold and unforgiving hometown. 20,000 first printing.
Marvel and a wonder /
ISBN: 1617753947 OCLC: 915952748 Marvel and a Wonder is a darkly mesmerizing epic and literary page-turner set at the end of the twentieth century. In summer 1995, Jim Falls, a Korean War vet, struggles to raise his sixteen-year-old grandson, Quentin, on a farm in southern Indiana. In July, they receive a mysterious gift--a beautiful quarter horse--which upends the balance of their difficult lives. The horse's appearance catches the attention of a pair of troubled, meth-dealing brothers and, after a violent altercation, the horse is stolen and sold. Grandfather and grandson must travel the landscape of the bleak heartland to reclaim the animal and to confront the ruthless party that has taken possession of it. Along the way, both will be forced to face the misperceptions and tragedies of their past. Evoking the writing of William Faulkner and Denis Johnson, this brilliant, deeply moving work explores the harrowing, often beautiful marvels of a nation challenged by its own beliefs. Ambitious, expansive, and laden with suspense, Marvel and a Wonder presents an unforgettable pair of protagonists at the beginning of one America and the end of another.
Tender as hellfire /
ISBN: 1933354305 OCLC: 680287029 Akashic Books, New York : ©2007. In Tender as Hellfire, first-time novelist Joe Meno limns a near-fantastical world of trailer park floozies, broken-down '76 Impalas, lost glass eyes, and the daily experiences of two boys trying to make sense out of their random, sharp lives. Dough and Pill are brothers bound by more than blood. The anguish of their past, the terror of their present, and the uncertainty of their future all underscore the only truth that is within their grasp: Each other. For beneath the cruel surface of their trailer park community lies a menagerie of odd characters, each one strange yet somehow beautiful. There's Val, the blowsy bottle blonde who shows surprising maternal instincts when the boys need it most. And El Ray del Perdito, the "Undisputed King of the Tango," a widow who dances nightly imagining his wife in his arms, as Dough peers through the window contemplating a love that seems not to die. In Tender as Hellfire it is the unexpected beauty that means the most, and this important literary debut provides all the beauty and pain that we can bear.
The boy detective fails /
ISBN: 1933354100 OCLC: 70916266 Punk Planet Books ; Chicago : ©2006. In the twilight of a childhood full of wonder, Billy Argo, boy detective, is brokenhearted to find that his younger sister and crime-solving partner, Caroline, has committed suicide. Ten years later, Billy, age thirty, returns from an extended stay at St. Vitus' Hospital for the Mentally Ill to discover a world full of unimaginable strangeness: office buildings vanish without reason, small animals turn up without their heads, and cruel villains ride city buses to complete their evil schemes.
The great perhaps :
ISBN: 0393067963 OCLC: 286488630 W.W. Norton & Co., New York : 2009. The precarious world of the Casper family is thrown into chaos by the sudden separation of Jonathan and his wife, Madeline, a decision that forces the couple, their two daughters, and grandfather Henry to confront their own pursuits and cowardice.