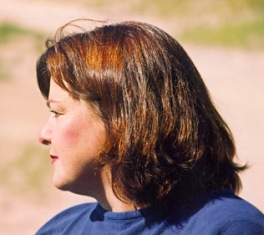 Christine Swanberg
Born:
1949 in Rockford, Illinois
Pen Name:
Christine Rinaldi Swanberg
Connection to Illinois
: Swanberg was born in and still resides in Rockford, Illinois.
Biography
: Swanberg is an award winning author and teacher. She has published several books of poetry and has been a teacher for over 30 years, mentoring both young and adult writers. She has been an active poet for nearly three decades and has published hundreds of poems in journals such as ''The Beloit Poetry Journal'', ''Spoon River Quaarterly'', ''Amelia'', ''Chiron'', ''Kansas Quarterly'', ''Creative Woman'', ''Earth's Daughters'', ''Mid-America Review'', ''Powatan Review'', ''Midnight Mind'', ''Sow's Ear'', ''Wind'', and others. Her poetry and essays are included in many anthologies such as ''Women on Poetry'', ''Writing after Retirement'', ''Garden Blessings'', ''Gratitude Prayers'', ''I am Becoming the Woman I've Wanted'', ''Still Going Strong'' and ''Back to Joy''. Swangerg has edited ''Korone''; ''Confluence: A Legacy of Rock River Valley''; ''Land Connections: Writers of North Central Illinois'', and is currently guest editor for ''Moon Journal''. She founded the Rock River Poetry Contest and has judged many contests including Pen Women and the Illinois Center for the Book's Illinois Emerging Writers Competition.
---
Awards
:
Featured reading at Seattle's Frye Museum through Poetswest First and second place in Peninsula Pulse First place in Midwest Poetry Review Second place in Nit and Wit Connor Award for Fiction from Northern Illinois University Womanspirit Award from Woman
Primary Audience(s):
Adult readers; Young adult readers
Email:
chris.swanberg@comcast.net
Website:
http://www.windpub.com/authors/swanberg.htm
Christine Swanberg on WorldCat :
http://www.worldcat.org/search?q=christine+swanberg
---
Selected Titles
Invisible string /
ISBN: 0942582160 OCLC: 22286253 Erie Street Press : Oak Park, IL : ©1990.
The Alleluia tree :
ISBN: 9780981975627 OCLC: 776492037
The red lacquer room :
ISBN: 0943795451 OCLC: 54624069 Chiron Review Press, St. John, Kan. : 2001.
The tenderness of memory :
ISBN: 0911051783 OCLC: 33029415 Plain View Press, Austin, TX : ©1994.
Tonight, on this late road
ISBN: 0942582063 OCLC: 11709187 Erie Street Press, Oak Park, Ill. : ©1984.
Who walks among the trees with charity /
ISBN: 1893239357 OCLC: 63266880 Wind Publications, Nicholasville, KY : ©2005.