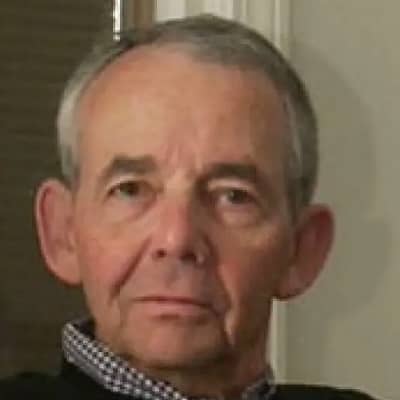 Joseph Epstein
Born:
1937 in Chicago Illinois
Pen Name:
Aristides - for articles, essays and book reviews to magazines and journals
Connection to Illinois
: Epstein is a Chicago native. He grew up in Rogers Park and graduated from the University of Chicago.
Biography
: Joseph Epstein is an essayist, short story writer, novelist and editor, best known as a former editor of the Phi Beta Kappa Society's ''The American Scholar'' magazine and for his recent essay collection, ''Snobbery: The American Version''. He was a lecturer at Northwestern University from 1974 to 2002 and now holds emeritus status. He is a Contributing Editor at ''The Weekly Standard'' and a long-time contributor of essays and short stories to The New Criterion and Commentary. His stories prominently feature the city of Chicago and the characters that have populated his 70 years as an observer of the city.
---
Awards
:
Harold Washington Literary Award in 1998 for his body of work.
Primary Literary Genre(s):
Fiction; Non-Fiction
Primary Audience(s):
Adult readers
Wikipedia:
https://en.wikipedia.org/wiki/Joseph_Epstein_(writer)
---
Selected Titles
A line out for a walk :
ISBN: 0393308545 OCLC: 29864023 W.W. Norton, New York : [1992], ©1991.
A literary education /
ISBN: 1604190787 OCLC: 868147296 A respected essayist whose work has appeared in The New Yorker and The Atlantic discusses the pleasure, often forgotten in the modern day, of reading something for no purpose whatsoever in his latest collection of writings.
Alexis de Tocqueville :
ISBN: 9780061768880 OCLC: 76805115 HarperCollins e-books, Pymble, NSW ; 2006.
Ambition, the secret passion /
ISBN: 0929587189 OCLC: 19846464 Elephant Paperbacks, Chicago : 1989, ©1980.
Charm :
ISBN: 1493035797 OCLC: 1023597917 "Joseph Epstein takes on that most enchanting (and, alas, increasingly rare) of human gifts, charm. "Almost everyone will recognize when he or she is in the presence of charm," he writes. "Charm is magic of a kind; it casts a spell. In the presence of charm the world seems lighter and lovelier. A charming person can cause you to forget your problems, at least temporarily, to hold the world's dreariness at bay. Charm is a reminder that the world is filled with jolly prospects and delightful possibilities. Watching Fred Astaire dance, or listening to Blossom Dearie sing, or reading the poems of C.P. Cavafy, or merely looking at Rita Hayworth or Ava Gardner, one recalls that the world can be a pretty damn fine place.""--
Divorced in America;
ISBN: 0525093753 OCLC: 762507 Dutton, New York, 1974.
Envy /
ISBN: 0195158121 OCLC: 69922972 Malice that cannot speak its name, cold-blooded but secret hostility, impotent desire, hidden rancor and spite--all cluster at the center of envy. Envy clouds thought, writes Joseph Epstein, clobbers generosity, precludes any hope of serenity, and ends in shriveling the heart. Of the seven deadly sins, he concludes, only envy is no fun at all. Writing in a conversational, erudite, self-deprecating style that wears its learning lightly, Epstein takes us on a stimulating tour of the many faces of envy. He considers what great thinkers--such as John Rawls, Schopenhauer, and Nietzsche--have written about envy; distinguishes between envy, yearning, jealousy, resentment, and schadenfreude ("a hardy perennial in the weedy garden of sour emotions"); and catalogs the many things that are enviable, including wealth, beauty, power, talent, knowledge and wisdom, extraordinary good luck, and youth (or as the title of Epstein's chapter on youth has it, "The Young, God Damn Them"). He looks at resentment in academia, where envy is mixed with snobbery, stirred by impotence, and played out against a background of cosmic injustice; and he offers a brilliant reading of Othello as a play more driven by Iago's envy than Othello's jealousy. He reveals that envy has a strong touch of malice behind it--the envious want to destroy the happiness of others. He suggests that envy of the astonishing success of Jews in Germany and Austria may have lurked behind the virulent anti-Semitism of the Nazis. As he proved in his best-selling Snobbery, Joseph Epstein has an unmatched ability to highlight our failings in a way that is thoughtful, provocative, and entertaining. If envy is no fun, Epstein's Envy is truly a joy to read. -- from publisher description.
Essays in biography /
ISBN: 160419068X OCLC: 780415744 Who is the greatest living essayist writing in English? Unquestionably Joseph Epstein. Epstein is penetrating. He is witty. He has a magic touch with words, that hard to define but immediately recognizable quality called style. Above all, he is impossible to put down. How easy it is today to forget the simple delight of reading for no intended purpose. Each of the 39 pieces in this book is a pure pleasure to read.
Fabulous small Jews
ISBN: 0395944023 OCLC: 50166738 Houghton Mifflin, Boston : 2003. In these pages are artists, writers, a commodities trader, a concert pianist, all at various crossroads and turning points in their lives. These are classic stories with universal themes: the rights of talent, the attempt to shake one's identity, the desperation of strangled impulses, the complexities of family love. But as always with Epstein, the magic, the charm, and the humor are in his lavish details. The stories in Fabulous Small Jews are small worlds writ large, and Epstein's observant eye and witty voice bring them alive on the page.
Familiar territory :
ISBN: 0195026047 OCLC: 4775898 Oxford University Press, New York : 1979.
Fred Astaire /
ISBN: 0300158440 OCLC: 216936061 Yale University Press, New Haven : ©2008. "Joseph Epstein's Fred Astaire investigates the great dancer's magical talent, taking up the story of his life, his personality, his work habits, his modest pretensions, and above all his accomplishments. Written with the wit and grace the subject deserves, Fred Astaire provides a remarkable portrait of this extraordinary artist and how he came to embody for Americans a fantasy of easy elegance and, paradoxically, of democratic aristocracy." "Tracing Astaire's life from his birth in Omaha to his death in his late eighties in Hollywood, the book discusses his early days with his talented and outspoken sister Adele, his gifts as a singer (Irving Berlin, George Gershwin, and Jerome Kern all delighted in composing for Astaire), and his many movie dance partners, among them Cyd Charisse, Rita Hayworth, Eleanor Powell, and Betty Hutton."--Jacket.
Friendship :
ISBN: 0618341498 OCLC: 61169637 An analysis of the changing face of modern-day friendship examines the forces and factors that have shaped friendship, the differences between male and female friendships, and the duties and requirements of friendship.
Gallimaufry :
ISBN: 1604191287 OCLC: 1134853122 "Who is the greatest living essayist writing in English? Joseph Epstein would surely be at the top of anybody's list. Epstein is penetrating. He is witty. He has a magic touch with words, that hard to define but immediately recognizable quality called style. Above all, he is impossible to put down. Gallimaufry: A Collection of Essays, Reviews, Bits contains 58 essays on a wide variety of subjects, each a pure pleasure to read"--
In a cardboard belt! :
ISBN: 0618721932 OCLC: 85766198 Taking his title from the wounded cry of once-great Max Bialystock in The Producers--"Look at me now! Look at me now! I'm wearing a cardboard belt!"--Epstein gives us his largest and most comprehensive collection to date. Writing as a memoirist, polemicist, literary critic, and amused observer of contemporary culture, he uses to deft and devastating effect his signature gifts: wide-ranging erudition, sparkling humor, and a penetrating intelligence. In personally revealing essays about his father and about his years as a teacher, in deeply considered examinations of writers from Paul Vale;ry to Truman Capote, and in incisive take-downs of such cultural pooh-bahs as Harold Bloom and George Steiner, Epstein presents us with what is surely the best work of our country's most singular talent, engaged with the richness and variety of life, witty in his response to the world, and always entertaining.
Ji du
ISBN: 9787108027337 OCLC: 231787594 Sheng huo, du shu, xin zhi san lian shu dian, Beijing Shi : 2007.
Life sentences :
ISBN: 9780393333398 OCLC: 847876162 W.W. Norton, New York [N.Y.] ; [2008], ©1997.
Masters of the games :
ISBN: 1442236531 OCLC: 878837501 In his twenty-fifth book, Joseph Epstein departs from writing about literature and culture to indulge his fondness for the world of sport in all its forms. In these essays and stories on such subjects as saving Joe DiMaggio's reputation from the clutches of an iconoclastic biographer, marveling at the skills of Michael Jordan, shaking free of an addiction to radio sports talk shows, or contemplating the changing nature of the games he grew up with and played as a boy, Epstein turns writing about sports into an art at once penetrating and highly amusing.--From publisher description.
Once more around the block :
ISBN: 039330633X OCLC: 265349694 Norton, New York : 1990. In this book, Joseph Epstein's lively mind explores topics such as the pleasures of work, neighborhood, and keeping a journal; lecturing, language snobbery, and the comedy of gluttony; and the mixed delights of friendship, growing into the middle age, and issuing and receiving praise. -- Book cover.
Partial payments :
ISBN: 0393307166 OCLC: 17650761 Norton, New York : ©1989. A collection of essays by Joseph Epstein on authors to whom he feels indebted, has revered and learned from.
Pertinent players :
ISBN: 0393035190 OCLC: 27012426 W.W. Norton, New York : ©1993.
Plausible prejudices :
ISBN: 0393019187 OCLC: 10778899 W.W. Norton, New York : ©1985.
Snobbery :
ISBN: 9780618340736 OCLC: 48144419 Houghton Mifflin, Boston : ©2002. Joseph Epstein's witty new book surveys American snobbery after the fall of the old Wasp culture of prep schools, Ivy League colleges, cotillions, debutante balls, the Social Register, and the rest of it. With ample humor and insight, Epstein uncovers the new outlets upon which the old snobbery has fastened: food and wine, fashion, high-achieving children, schools, politics, health, being with-it, name-dropping, and much else, including the roles of Jews and homosexuals in the development of snobbery. Playing throughout the book is the question of whether snobbery is part of human nature.--From publisher description.
The Goldin boys :
ISBN: 0393030229 OCLC: 23144694 Norton, New York : ©1991.
The ideal of culture :
ISBN: 1604191236 OCLC: 1006298404 Contains 63 essays. Subjects range from domestic life to current social trends to an appraisal of "contemporary nuttiness."
The middle of my tether :
ISBN: 0393304078 OCLC: 24740808 Norton, New York ; 1987, ©1983.
Wind sprints :
ISBN: 1604191007 OCLC: 919859960 The third volume of essays from Axios Press following the much acclaimed Essays in Biography, 2012 and A Literary Education and Other Essays, 2014. It contains 142 short essays, literary sprints rather than marathons. Subjects range from domestic life to current social trends to an appraisal of contemporary nuttiness.
With my trousers rolled :
ISBN: 0393037576 OCLC: 31207278 Norton, New York : ©1995. Over the last twenty years Joseph Epstein has published more than eighty familiar essays. Taken together, these essays constitute a continuing autobiography. Although the tone in this collection, his fifth - which owes its title to T.S. Eliot's "The Love Song of J. Alfred Prufrock"--Is still highly amused, these new essays also strike a chord that's slightly elegiac. Offering reflections on his increased maturity both as a writer and as a man, Epstein admits to feeling more and more on the periphery of contemporary life - "Nicely Out of It," and not at all minding this. "Decline and Blumenthal" is his take on the endemic slippage of standards in all realms of life. In "Here to Buy Mink," he conveys his love and admiration for the remarkable woman who was his mother.