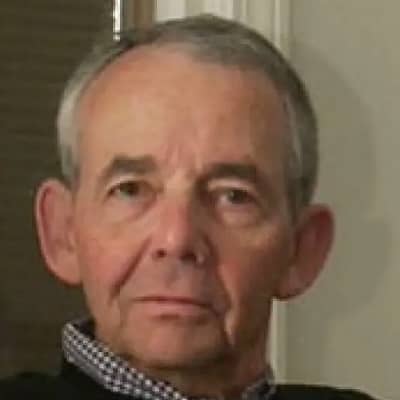 Joseph Epstein
Born:
1937 in Chicago Illinois
Pen Name:
Aristides - for articles, essays and book reviews to magazines and journals
Connection to Illinois
: Epstein is a Chicago native. He grew up in Rogers Park and graduated from Senn High School. He attended the University of Illinois at Urbana–Champaign and received a bachelor of arts in absentia from the University of Chicago in 1959. From 1974 to 2002, Epstein was a visiting adjunct lecturer in literature and writing at Northwestern University.
Biography
: Joseph Epstein is an essayist, short story writer, novelist and editor, best known as a former editor of the Phi Beta Kappa Society's ''The American Scholar'' magazine and for his recent essay collection, ''Snobbery: The American Version''. He was a lecturer at Northwestern University from 1974 to 2002 and now holds emeritus status. He is a Contributing Editor at ''The Weekly Standard'' and a long-time contributor of essays and short stories to The New Criterion and Commentary. His stories prominently feature the city of Chicago and the characters that have populated his 70 years as an observer of the city.
---
Awards
:
Body of Work Harold Washington Literary Award in 1998 for his body of work.
Fabulous Small Jews Ribalow Prize for Fiction
Partial Payments: Essays on Writers and Their Lives Heartland Prize
Other Awards National Humanities Medal, National Endowment for the Humanities; Honorary Doctorate, Adelphi University
Primary Literary Genre(s):
Fiction; Non-Fiction
Primary Audience(s):
Adult readers
E-Mail:
j-epstein@northwestern.edu
Wikipedia:
https://en.wikipedia.org/wiki/Joseph_Epstein_(writer)
---
Selected Titles
A line out for a walk :
ISBN: 0393308545 OCLC: 29864023 W.W. Norton, New York : [1992], ©1991. Essays deal with fame, insults, boredom, teaching, quotations, gamblers, scouting, height, smoking, fate, hats, envy, reading, gossip, money, and illness
A literary education /
ISBN: 1604190787 OCLC: 868147296 A respected essayist whose work has appeared in The New Yorker and The Atlantic discusses the pleasure, often forgotten in the modern day, of reading something for no purpose whatsoever in his latest collection of writings.
Alexis De Tocqueville: Democracy's Guide (Eminent Lives)
ISBN: 006176888X OCLC: Pymble, NSW ; Harper Perennial Pymble, NSW ; 2009 Alexis de Tocqueville was among the first foreigners to recognize and trumpet the grandness of the American project. His two-volume classic, Democracy in America, published in 1835, offered not only a vivid account of the still young nation but famously predicted what the nation would become, and firmly established his place in U.S. history. Yet in his own time, Tocqueville had little evidence for the truth of his ideas. Introspective, sickly, prone to self-doubt, he was a most unlikely visionary. In wry, elegant prose, Joseph Epstein, America's most versatile essayist, offers an engaging and altogether human portrait of the Frenchman who would become an American icon.
Ambition, the secret passion /
ISBN: 0929587189 OCLC: 19846464 Elephant Paperbacks, Chicago : 1989, ©1980.
Charm :
ISBN: 1493035797 OCLC: 1023597917 Joseph Epstein takes on that most enchanting (and, alas, increasingly rare) of human gifts, charm. "Almost everyone will recognize when he or she is in the presence of charm," he writes. "Charm is magic of a kind; it casts a spell. In the presence of charm the world seems lighter and lovelier. A charming person can cause you to forget your problems, at least temporarily, to hold the world's dreariness at bay. Charm is a reminder that the world is filled with jolly prospects and delightful possibilities. Watching Fred Astaire dance, or listening to Blossom Dearie sing, or reading the poems of C.P. Cavafy, or merely looking at Rita Hayworth or Ava Gardner, one recalls that the world can be a pretty damn fine place."
Divorced in America;
ISBN: 0525093753 OCLC: 762507 Dutton, New York, 1974.
Envy /
ISBN: 0195158121 OCLC: 69922972 Malice that cannot speak its name, cold-blooded but secret hostility, impotent desire, hidden rancor and spite--all cluster at the center of envy. Envy clouds thought, writes Joseph Epstein, clobbers generosity, precludes any hope of serenity, and ends in shriveling the heart. Of the seven deadly sins, he concludes, only envy is no fun at all. Writing in a conversational, erudite, self-deprecating style that wears its learning lightly, Epstein takes us on a stimulating tour of the many faces of envy. He considers what great thinkers--such as John Rawls, Schopenhauer, and Nietzsche--have written about envy; distinguishes between envy, yearning, jealousy, resentment, and schadenfreude (
Essays in biography /
ISBN: 160419068X OCLC: 780415744 Who is the greatest living essayist writing in English? Unquestionably Joseph Epstein. Epstein is penetrating. He is witty. He has a magic touch with words, that hard to define but immediately recognizable quality called style. Above all, he is impossible to put down. How easy it is today to forget the simple delight of reading for no intended purpose. Each of the 39 pieces in this book is a pure pleasure to read.
Fabulous small Jews
ISBN: 0395944023 OCLC: 50166738 Houghton Mifflin, Boston : 2003. In these pages are artists, writers, a commodities trader, a concert pianist, all at various crossroads and turning points in their lives. These are classic stories with universal themes: the rights of talent, the attempt to shake one's identity, the desperation of strangled impulses, the complexities of family love. But as always with Epstein, the magic, the charm, and the humor are in his lavish details. The stories in Fabulous Small Jews are small worlds writ large, and Epstein's observant eye and witty voice bring them alive on the page.
Familiar territory :
ISBN: 0195026047 OCLC: 4775898 Oxford University Press, New York : 1979. Selections from Epstein's column in The American Scholar reveal his perceptions and anecdotal views of the interests, activities, and philosophies of contemporary Americans.
Fred Astaire /
ISBN: 0300158440 OCLC: 216936061 Yale University Press, New Haven : ©2008. A portrait of America's most graceful and elegant male dancer and how he came to represent the essence of style, suavity, and charmJoseph Epstein's Fred Astaire investigates the great dancer's magical talent, taking up the story of his life, his personality, his work habits, his modest pretensions, and above all his accomplishments. Written with the wit and grace the subject deserves, Fred Astaire provides a remarkable portrait of this extraordinary artist and how he came to embody for Americans a fantasy of easy elegance and, paradoxically, of democratic aristocracy.Tracing Astaire's life from his birth in Omaha to his death in his late eighties in Hollywood, the book discusses his early days with his talented and outspoken sister Adele, his gifts as a singer (Irving Berlin, George Gershwin, and Jerome Kern all delighted in composing for Astaire), and his many movie dance partners, among them Cyd Charisse, Rita Hayworth, Eleanor Powell, and Betty Hutton. A key chapter of the book is devoted to Astaire's somewhat unwilling partnership with Ginger Rogers, the woman with whom he danced most dazzlingly. What emerges from these pages is a fascinating view of an American era, seen through the accomplishments of Fred Astaire, an unassuming but uncompromising performer who transformed entertainment into art and gave America a new yet enduring standard for style.
Friendship :
ISBN: 0618341498 OCLC: 61169637 An analysis of the changing face of modern-day friendship examines the forces and factors that have shaped friendship, the differences between male and female friendships, and the duties and requirements of friendship.
Frozen in Time: Twenty Stories
ISBN: 1493036289 OCLC: Guilford, Conn. : Lyons Press Guilford, Conn. : 2018 The estimable Joseph Epstein—essayist, past editor of The American Scholar, and recipient of the 2003 National Humanities Medal along with Hal Holbrook and John Updike—brings together twenty short stories in his first such collection since 2010. Most, though not all, of the stories are set in Epstein's hometown of Chicago, but otherwise they have a variety of subjects: among the titles are "Dad's Gay," "The Casanova of LaSalle Street," "JDate," "Adultery," "Widow's Pique," "Race Relations," "The Man on Whom Everything Was Lost," "My Five Husbands," and "Second Family." Most are stories about family and friendships.
Gallimaufry :
ISBN: 1604191287 OCLC: 1134853122 Who is the greatest living essayist writing in English? Joseph Epstein would surely be at the top of anybody's list. Epstein is penetrating. He is witty. He has a magic touch with words, that hard to define but immediately recognizable quality called style. Above all, he is impossible to put down.
Gossip: The Untrivial Pursuit
ISBN: 0618721940 OCLC: Boston : Houghton Mifflin Harcourt Boston : 2011 A dishy, incisive exploration of gossip—from celebrity rumors to literary romans à clef, from personal sniping to political slander—by one of our "great essayists" (David Brooks)To his successful examinations of some of the most powerful forces in modern life—envy, ambition, snobbery, friendship—the keen observer and critic Joseph Epstein now adds Gossip. No trivial matter, despite its reputation, gossip is eternal and necessary. Himself a master of the art, Epstein serves up delightful mini-biographies of the Great Gossips of the Western World along with many choice bits from his own experience. He also makes a powerful case that gossip has morphed from its old-fashioned best—clever, mocking, a great private pleasure—to a corrosive new-school version, thanks to the reach of the mass media and the Internet. Gossip has even invaded politics and journalism, causing unsubstantiated information to be presented as fact. Contemporary gossip claims to reveal truth, but as Epstein shows, it's our belief in truth itself that may be destroyed by gossip.Written in his trademark erudite and witty style, Gossip captures the complexity of this immensely entertaining subject.
In a cardboard belt! :
ISBN: 0618721932 OCLC: 85766198 A comprehensive compilation of essays by the renowned author of Snobbery and Friendship includes deft writings about his father and his years as a teacher, critical analyses of the work of writers from Paul Valéry to Truman Capote, keen observations on such cultural critics as Harold Bloom and George Steiner, and more.
Life sentences :
ISBN: 9780393333398 OCLC: 847876162 W.W. Norton, New York [N.Y.] ; [2008], ©1997. Further literary writings by the foremost practitioner of the informal essay in our time.Reading an essay by Joseph Epstein is much like watching Joe DiMaggio hit a pitched ball: the pleasure is in watching a difficult art performed with matchless grace and ease. In Life Sentences, his fourth collection of literary essays, Epstein considers the lives and works of nineteen writers of note, appreciating many of them, roughing up some others, and overall weighing them in the very finely calibrated balance of his well-stocked mind. His subjects include Michel de Montaigne, F. Scott Fitzgerald, Joseph Conrad, Mary McCarthy, Alexander Solzhenitsyn, Robert Lowell, John Dos Passos, Edmund Wilson, Elizabeth Bishop, Ambrose Bierce, and Philip Larkin. No overarching theory or grinding ideological ax mars these finely nuanced readings of writers who matter; as Epstein writes,
Masters of the games :
ISBN: 1442236531 OCLC: 878837501 In his twenty-fifth book, Joseph Epstein departs from writing about literature and culture to indulge his fondness for the world of sport in all its forms. In these essays and stories on such subjects as saving Joe DiMaggio's reputation from the clutches of an iconoclastic biographer, marveling at the skills of Michael Jordan, shaking free of an addiction to radio sports talk shows, or contemplating the changing nature of the games he grew up with and played as a boy, Epstein turns writing about sports into an art at once penetrating and highly amusing.--From publisher description.
Narcissus Leaves The Pool
ISBN: 0618872167 OCLC: Boston : Harper Perennial Boston : 2007 Joseph Epstein demonstrates time and again his talent for taking nearly any subject and polishing it into a gem of sparkling wit and fascination. In Narcissus Leaves the Pool, he displays his signature verve and charm in sixteen agile, entertaining pieces. Among his targets in this collection are name-dropping, talent versus genius, the cult of youthfulness, and the information revolution.
Once more around the block :
ISBN: 039330633X OCLC: 265349694 Norton, New York : 1990. In this book, Joseph Epstein's lively mind explores topics such as the pleasures of work, neighborhood, and keeping a journal; lecturing, language snobbery, and the comedy of gluttony; and the mixed delights of friendship, growing into the middle age, and issuing and receiving praise. -- Book cover.
Partial payments :
ISBN: 0393307166 OCLC: 17650761 Norton, New York : ©1989. A collection of essays by Joseph Epstein on authors to whom he feels indebted, has revered and learned from.
Pertinent players :
ISBN: 0393035190 OCLC: 27012426 W.W. Norton, New York : ©1993. Gathers essays about the writings of Italo Svevo, Ben Hecht, Robert Louis Stevenson, Henry James, H.L. Mencken, George Orwell, Isaac Bashevis Singer, Carl Sandburg, and Anthony Burgess
Plausible prejudices :
ISBN: 0393019187 OCLC: 10778899 W.W. Norton, New York : ©1985. Essays on American Writing.
Snobbery :
ISBN: 9780618340736 OCLC: 48144419 Houghton Mifflin, Boston : ©2002. Joseph Epstein's witty new book surveys American snobbery after the fall of the old Wasp culture of prep schools, Ivy League colleges, cotillions, debutante balls, the Social Register, and the rest of it. With ample humor and insight, Epstein uncovers the new outlets upon which the old snobbery has fastened: food and wine, fashion, high-achieving children, schools, politics, health, being with-it, name-dropping, and much else, including the roles of Jews and homosexuals in the development of snobbery. Playing throughout the book is the question of whether snobbery is part of human nature.--From publisher description.
The Goldin boys :
ISBN: 0393030229 OCLC: 23144694 Norton, New York : ©1991. Nine Chicago-based short stories combine wit and precision to probe the meaning of ambition by creating insightful characters with realistic struggles.
The ideal of culture :
ISBN: 1604191236 OCLC: 1006298404 Contains 63 essays. Subjects range from domestic life to current social trends to an appraisal of "contemporary nuttiness."
The Love Song Of A. Jerome Minkoff: And Other Stories
ISBN: 0618721959 OCLC: Boston : Houghton Mifflin Harcourt Boston : 2010 In his first collection of stories since Fabulous Small Jews, Joseph Epstein delivers all the pleasures his readers have come to expect: stories of ordinary men confronting the moments that define a life, told with the bittersweet humor and loving irony encompassed in the title of the book. These fourteen tales map a very particular world—Jews whose lives are anchored in Chicago—in rich, revealing detail even as they brim with universal longings: complex love affairs and unspoken rivalries, family triumphs and private disappointments. Epstein, who "happens to possess a standup comic's gift for punch lines" (New York Times Book Review), brings his emphatically grown-up characters to witty, rueful, and charming life. The Love Song of A. Jerome Minkoff is a marvelous collection from a master of the short form and one of the most distinctive writers working in America today.
The middle of my tether :
ISBN: 0393304078 OCLC: 24740808 Norton, New York ; 1987, ©1983. Essays discuss the future, childhood, generalizations, fountain pens, memory, movies, vulgarity, reading, names, cliches, Manhattan, and mail.
The Novel, Who Needs It?
ISBN: 1641773057 OCLC: Encounter Books 2023 In this brief but highly engaging book Joseph Epstein argues for the primacy of fiction, and specifically of the novel, among all intellectual endeavors that seek to describe the behavior of human beings. Reading superior fiction, he holds, arouses the mind in a way that nothing else quite does. He shows how the novel at its best operates above the level of ideas in favor of taking up the truths of the heart. No other form probes so deeply into that eternal mystery of mysteries, human nature, than does the novel. Along the way, Epstein recounts how we read fiction differently than much else we read. He sets out how memory works differently in the reading of fiction than in that of other works. He notes that certain novels are best read at certain ages, and suggests that novels, like movies, might do well to carry ratings, with some novels best read no later than one's early twenties, others not to be read before the age of forty. The knowledge one acquires from reading novels differs from all other kinds of knowledge, for the subject of all superior fiction is human existence itself, in all its variousness and often humbling confusion. The spirit of the novel entails questioning much that others consider home truths. This is demonstrated by the fact that so many important philosophers, social scientists, jurists, and other intellectuals have been devoted readers of fiction, among them Oliver Wendell Holmes, Jr., Michael Oakeshott, Edward Shils, and Clifford Geertz. The Novel, Who Needs It? takes up those current elements in the culture that militate against the production of first-rate fiction. Prominent among them are the rise of online reading, the expansion of creative writing programs, the artistically discouraging effects of political correctness, and the pervasiveness of therapeutic thinking throughout contemporary culture. As for the title, The Novel, Who Needs It?, Joseph Epstein's answer is that we all do.
Where Were We?: The Conversation Continues
ISBN: 1587319349 OCLC: St. Augustines Press 2018 Frederic Raphael, the English novelist, screenwriter, and man of letters, and Joseph Epstein, the American essayist, short-story writer, and literary critic, exchanged e-mails sporadically over the years, usually commenting on each other's various writings. Then one day in 2009, Raphael wrote to Epstein to suggest that, since they enjoyed a benevolence toward each other unusual among literary men, they begin an exchange of e-mail correspondence on a regular basis. His thought was that, at the end of a year or so, the result might be an interesting book. Epstein, who had long admired Raphael's writing, agreed. The two men had never met, nor had they even spoken over the phone. Their friendship was conducted entirely online. Each week they exchanged e-mails of roughly 2,000 words. They discovered a great many things about each other they hadn't previously known. They shared, for example, a common birthplace in Chicago, where Raphael was born, though his family moved to England in 1938, and his education after that was exclusively English. Each man belongs to that dolorous fraternity of those who have buried a child. Their literary tastes vary, though not widely, since both grew up admiring the great modernist writers and both had an enduring love for Greek and Roman culture. Both men share a fundamental agreement about what, in artistic and intellectual realms, is serious. Raphael and Epstein are artists who happen also to be intellectuals. The result is that few subjects are off limits to them. They are of an age when they have long ceased to worry about their reputations. Wherever else they may look, it is not over their shoulders. Candor reinforced by comedy is the reigning note of Where Were We? as it was of Distant Intimacy, their earlier volume of e-mail correspondence. Writing about other writers, actors, politics, the movies, intellectual fashions, the writing life, and much else, both men say precisely what they think, and say it in high style. Readers may or may not agree with their strong views, but they will never find their thoughts other than fascinating.
Wind sprints :
ISBN: 1604191007 OCLC: 919859960 The third volume of essays from Axios Press following the much acclaimed Essays in Biography, 2012 and A Literary Education and Other Essays, 2014. It contains 142 short essays, literary sprints rather than marathons. Subjects range from domestic life to current social trends to an appraisal of contemporary nuttiness.
With my trousers rolled :
ISBN: 0393037576 OCLC: 31207278 Norton, New York : ©1995. Over the last twenty years Joseph Epstein has published more than eighty familiar essays. Taken together, these essays constitute a continuing autobiography. Although the tone in this collection, his fifth - which owes its title to T.S. Eliot's "The Love Song of J. Alfred Prufrock"--Is still highly amused, these new essays also strike a chord that's slightly elegiac. Offering reflections on his increased maturity both as a writer and as a man, Epstein admits to feeling more and more on the periphery of contemporary life - "Nicely Out of It," and not at all minding this. "Decline and Blumenthal" is his take on the endemic slippage of standards in all realms of life. In "Here to Buy Mink," he conveys his love and admiration for the remarkable woman who was his mother.