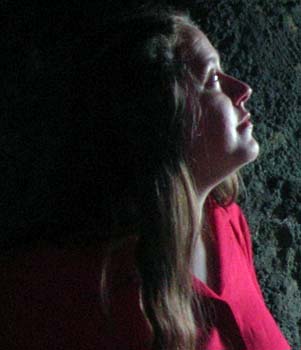 Cheryl Stevens Clark
Born:
1967 in Waukegan, IL
Pen Name:
None
Connection to Illinois
: Clark was born in Waukegan. After a few years of living in other states as her parents moved around, she returned to Illinois in third grade and has been here ever since. Much of her childhood was spent in Third Lake - the village and the lake. As an adult, she has lived primarily in Round Lake and Fox Lake. She has worked for the Round Lake Area Public Library for many years.
Biography
: Cheryl Stevens Clark has been writing stories all her life. She has had stories and articles published under other names in some small literary magazines and special interest publications. In recent years, she has contributed to a few online magazines and published numerous short stories on the website she shares with her husband. Together, they wrote the fantasy novel ''Sorrow's Ashes''.Cheryl lives in Fox Lake, Illinois and works at the Round Lake Area Public Library where she has spent more than 25 years connecting readers with books in a variety of interesting ways.
---
Awards
:
Primary Literary Genre(s):
Fiction; Other
Primary Audience(s):
Adult readers
Email:
john-cheryl@echoesofashes.net
Website:
http://www.EchoesofAshes.net
Cheryl Stevens Clark on WorldCat :
http://www.worldcat.org/search?q=cheryl+stevens+clark
---
Selected Titles
Sorrow's ashes /
ISBN: 1518857000 OCLC: 946514353 Ancestral denizens seek to reclaim lands once lost, but greed beckons. A proud race of isolationists discovers death can only be averted by lashing hope to those outside of the tribe. Independent settlements of men, secure in their strength, may not see the danger until too late. A cunning new chieftain seeks to raise his horde beyond their present squalor amidst shortsightedness and betrayal. An exiled priest, torn between faith and clan, struggles to create compromise where none has existed before. Follow the disparate yet woven tales of leaders, craftsmen, and the acutely ordinary as each discovers the casting of their roles is more complex than it seems--Cover.