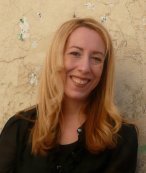 Gina Frangello
Born:
Pen Name:
None
Connection to Illinois
: Frangello currently resides in Chicago.
Biography
: Gina Frangello is an educator, author, editor and publisher. She founded Other Voices Books and the fiction section of The Nervous Breakdown. Her writing has been published in Salon, Dame, Ploughshares, the Boston Globe, BuzzFeed, among others. She teaches at the University of Illinois-Chicago. Gina offers freelance manuscript consultations/developmental editing to writers of fiction and narrative nonfiction, both short form and book length.
---
Awards
:
Every Kind of Wanting Best Books List, Chicago Magazine, 2016; Finalist, The Chicago Review of Books Award, 2016; Optioned by Universal Cable Productions/Denver & Delilah
A Life in Men Target Emerging Authors series;
Blow Your House Down A Good Morning America Recommended Book; A BuzzFeed Most Anticipated Book of the Year; A Lit Hub Most Anticipated Book of the Year; A Rumpus Most Anticipated Book of the Year; A Bustle Most Anticipated Book of the Month; Starred Reveiws - Publishers Weekly and Library Journal
Primary Literary Genre(s):
Fiction
Primary Audience(s):
Adult readers
Facebook:
http://www.facebook.com/gfrangello?ref=ts=gina+frangello
Instagram:
https://www.instagram.com/ginafrangello/
Twitter:
https://twitter.com/ginafrangello
Web:
http://www.ginafrangello.com/
Web:
https://engl.uic.edu/profiles/frangello-gina/
---
Selected Titles
A Life in Men
ISBN: 1616201630 OCLC: 841896940 Algonquin 2014 When Mary revisits Europe to find out what went wrong on an earlier trip with her friend, Nix, she experiences an awakening in her sexual, spiritual, and emotional life.
Blow Your House Down: A Story of Family, Feminism, and Treason
ISBN: 164009525X OCLC: Counterpoint 2022 Gina Frangello spent her early adulthood trying to outrun a youth marked by poverty and violence. Now a long-married wife and devoted mother, the better life she carefully built is emotionally upended by the death of her closest friend. Soon, awakened to fault lines in her troubled marriage, Frangello is caught up in a recklessly passionate affair, leading a double life while continuing to project the image of the perfect family. When her secrets are finally uncovered, both her home and her identity will implode, testing the limits of desire, responsibility, love, and forgiveness. Blow Your House Down is a powerful testimony about the ways our culture seeks to cage women in traditional narratives of self-sacrifice and erasure. Frangello uses her personal story to examine the place of women in contemporary society: the violence they experience, the rage they suppress, the ways their bodies often reveal what they cannot say aloud, and finally, what it means to transgress "being good" in order to reclaim your own life.
Every Kind of Wanting
ISBN: 1619027224 OCLC: 935988243 Every Kind of Wanting explores the complex intersection of three unique families and their bustling efforts to have a
My Sister's Continent
ISBN: 0970321295 OCLC: 62863432 Chiasmus Press, Portland : ©2005. Fiction. MY SISTER'S CONTINENT is a contemporary retelling of Freud's infamous
Slut Lullabies.
ISBN: 9780983022664 OCLC: 870590009 Emergency Press, New York : 2012. Following her debut novel, My Sister's Continent, which delved?fearlessly into questions of identity, abuse?trust, trespass, and delusion (Booklist), Frangello continues her exploration of the power dynamics of gender, class, and sexuality in this collection of diverse, vibrant short fiction. Slut Lullabies is unsettling. Like the experience of reading a private diary, these stories leave one feeling slightly traitorous while also imprinting a deep recognition of truths you did not know you felt. It is through beauty, horror, humor and chaos that Frangello has managed to pull th.