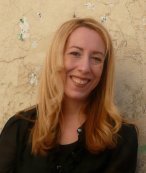 Gina Frangello
Born:
Pen Name:
None
Connection to Illinois
: Frangello lives in Chicago.
Biography
: Gina Frangello is an educator, author, editor and publisher. She founded Other Voices Books and the fiction section of The Nervous Breakdown. Her writing has been published in Salon, Dame, Ploughshares, the Boston Globe, BuzzFeed, among others. She teaches at the University of Illinois-Chicago. Gina offers freelance manuscript consultations/developmental editing to writers of fiction and narrative nonfiction, both short form and book length.
---
Awards
:
"""Every Kind of Wanting"""
-- Best Books List, Chicago Magazine, 2016
-- Best Books List, The Chicago Review of Books, 2016
-- Optioned by Universal Cable Productions/Denver & Delilah """A Life in Men"""
-- Target Emerging Authors series
-- Book Club sele
Primary Literary Genre(s):
Fiction
Primary Audience(s):
Adult readers
Facebook:
http://www.facebook.com/gfrangello?ref=ts=gina+frangello
Instagram:
https://www.instagram.com/ginafrangello/
Twitter:
https://twitter.com/ginafrangello
Website:
http://www.ginafrangello.com/
Website:
https://engl.uic.edu/profiles/frangello-gina/
Gina Frangello on WorldCat:
http://www.worldcat.org/search?q=gina+frangello
---
Selected Titles
A Life in Men
ISBN: 1616201630 OCLC: 841896940 Algonquin 2014 When Mary revisits Europe to find out what went wrong on an earlier trip with her friend, Nix, she experiences an awakening in her sexual, spiritual, and emotional life.
Every kind of wanting :
ISBN: 1619027224 OCLC: 935988243 "Every Kind of Wanting explores the complex intersection of three unique families and their bustling efforts to have a "Community Baby." Miguel could not be more different from his partner Chad, a happy-go-lucky real estate mogul from Chicago's wealthy North Shore. When Chad's sister, Gretchen offers the couple an egg, their search for a surrogate leads them to Miguel's old friend Emily, happily married to an eccentric Irish playwright, Nick, with whom she is raising two boys. Into this web falls Miguel's sister Lina, a former addict and stripper, who begins a passionate affair with Nick while deciphering the mysteries of her past. But every action these couples make has unforeseen consequences. As Lina faces her long-hidden demons, and the fragile friendships between Miguel and Chad and Nick and Emily begin to fray as the baby's birth draws near, a shocking turn of events-and the secret Lina's been hiding-threaten to break them apart forever. By turns funny, dark and sexy, Every Kind of Wanting strips bare the layers of the American family today. Tackling issues such as assimilation, the legacy of secrets, the morality of desire, and ultimately who "owns" love, the characters-across all ethnicities, nationalities, and sexualities-are blisteringly alive"--
My sister's continent :
ISBN: 0970321295 OCLC: 62863432 Chiasmus Press, Portland : ©2005. "MY SISTER'S CONTINENT is a contemporary retelling of Freud's infamous "Dora" case study, following a loosely parallel plot and containing similarly controversial sexual themes and layers of possibilities. Kirby is a young woman attempting to come to terms with a "failed" bout of therapy while concurrently trying to decipher the truth about her identical twin, Kendra's, life. When she is sent a skewed case study of herself by her former psychiatrist, she decides torespond by using Kendra's journals to reconstruct her final months with her sister and her brief time in therapy, finally creating her own version of the truth."--Publisher's website.
Slut Lullabies.
ISBN: 9780983022664 OCLC: 870590009 Emergency Press, New York : 2012. Following her debut novel, My Sister's Continent, which delved?fearlessly into questions of identity, abuse?trust, trespass, and delusion (Booklist), Frangello continues her exploration of the power dynamics of gender, class, and sexuality in this collection of diverse, vibrant short fiction. Slut Lullabies is unsettling. Like the experience of reading a private diary, these stories leave one feeling slightly traitorous while also imprinting a deep recognition of truths you did not know you felt. It is through beauty, horror, humor and chaos that Frangello has managed to pull th.