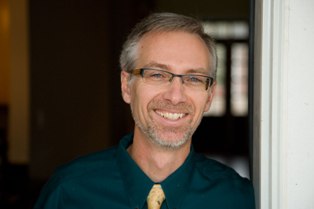 Bob Raczka
Born:
1963 in Chicago, Illinois
Pen Name:
None
Connection to Illinois
: Raczka was born in Chicago and raised in DesPlaines. He currently resides in Glen Ellyn.
Biography
: Bob Raczka is a children's author and poet who has written and illustrated several picture books about art and poetry. He attended the University of Illinois and majored in Graphic Design. After working for ten years in the advertising business he turned to writing children's books, by sharing his enthusiasm for fine art through books and talks with younger children.
---
Awards
:
Guyku Kentucky Bluegrass Award, Starred Review. School Library JournalILLINOIS READS Book, Illinois Reading Council, 2014
The Vermeer Interviews CHILDREN'S CROWN AWARD, BOOKLINKS LASTING CONNECTION
Where in the World Junior Literary Guild Selection
Fall Mixed Up Junior Literary Guild Selection
Lemonade NOTABLE BOOK, American Library Association, NOTABLE BOOK, NCTE, Starred Review, Booklist
Santa Clauses Junior Literary Guild SELECTION, NOTABLE POETRY BOOK, NCTE,Starred Review, Kirkus and Publishers Weekly
Wet Cement Best Books of the Year, Kirkus, Starred Review, Kirkus, Publishers Weekly, School Library Journal, BCCB
Beware! Starred Review, School Library Journal, Illinois READS Book Selection, Illinois Reading Council, 2020
Unlikely Pairs Junior Literary Guild Selection
Art Is ... NCSS/CBC NOTABLE SOCIAL STUDIES TRADE BOOK
No One Saw CHILDREN'S BOOK AWARD, Illinois Library Association, TEACHER'S CHOICE, Illinois Library Association
Niko Draws a Feeling NOTABLE BOOK, NCTE, CCBC CHOICEs LIST, HONOR BOOK, CHARLOTTE ZOLOTOW, BEST BOOKS FOR KIDS, NY Public Library, Junior Literary Guild SELECTION, Starred Review, School Library Journal
You Are A Story Illinois READS Book Selection, Illinois Reading Council, 2024
Primary Literary Genre(s):
Fiction; Illustrator; Non-Fiction; Poetry
Primary Audience(s):
Children
E-Mail:
bob.raczka@yahoo.com
Web:
http//www.bobraczka.com
Web:
https://us.macmillan.com/author/bobraczka/
Web:
https://biography.jrank.org/pages/1820/Raczka-Bob-1963.html
Web:
https://www.encyclopedia.com/children/scholarly-magazines/raczka-bob-1963
---
Selected Titles
3-D ABC :
ISBN: 0761394567 OCLC: 60375383 Millbrook Press, Minneapolis, Minn. : ©2007. Learn the alphabet by looking at very unusual sculptures.
Action figures :
ISBN: 0761341722 OCLC: 288932983 Millbrook Press, Minneapolis, MN : 2010. These eighteen paintings by Raczka cover a wide range of times, places, and artistic styles.
Art is- /
ISBN: 0761318321 OCLC: 50291026 Millbrook Press, Brookfield, Conn. : ©2003. Rhyming text and photographs show that art is much more than just what can be hung on a wall or set on a pedestal.
Artful reading /
ISBN: 1580138802 OCLC: 74029396 Millbrook Press, Minneapolis : ©2008. Introduces art works that feature people reading.
Before they were famous :
ISBN: 0761373004 OCLC: 470361149 This book focuses on the childhood works of seven artists, with lots of interesting facts about who or what influenced them when they were children and young adults. Three works from each artist are included, showing how their style developed and changed over time.
Beware!
ISBN: 1580896839 OCLC: Charlesbridge October 8, 2019 A cautionary tale using words made up of only the five letters in the title (B, E, W, A, and R). Can a bear and a bee become friends?Abe and Bree aren't supposed to get along. When they meet, they panic. Abe swats! Bree stings! Now they're both hurt. Together they figure out how to find friendship despite differences and preconceived notions. This rare-bear, wee-bee tale helps to create a web of understanding with unique language and a clever structure.
Fall mixed up
ISBN: 9780545510257 OCLC: 825107329 Scholastic, New York : 2012, ©2011. The delights of autumn are described in mixed-up verse and illustrations, and the reader is challenged to uncover the errors.
Guyku :
ISBN: 132886930X OCLC: 474871347 Houghton Mifflin Books for Children, Boston [Mass.] : 2010. Raczka and Reynolds present a humorous haiku collection perfect for guys (big and small) that celebrates outdoor fun throughout the seasons.
Here's looking at me :
ISBN: 9780822573050 OCLC: 58431664 Millbrook Press, Minneapolis, Minn. : ©2006. Fourteen famous artists' self-portraits illustrating their different styles and views of themselves.
Joy in Mudville /
ISBN: 0761360158 OCLC: 844789828 The day after Mighty Casey's strikeout, the Mudville Nine are in a crucial game when a relief pitcher--a girl--is sent in and quickly proves herself to the crowd using moves from football, tennis, and soccer.
Lemonade, and other poems squeezed from a single word /
ISBN: 1596435410 OCLC: 642510979 Roaring Brook Press, New York : 2011. Part anagram, part rebus, part riddle - this brand new poetic form turns word puzzles into poetry.
Like best friends /
ISBN: 1944903887 OCLC: 1148120165 This book, which introduces children to similes, focuses on a boy on a boring summer day who, while exploring, meets a girl on a swing.
More than meets the eye :
ISBN: 0761319948 OCLC: 51554038 Provides images of paintings and new, sensory ways to experience them, such as tasting the milk in Vermeer's
Name that style :
ISBN: 1580138241 OCLC: 189700201 Millbrook Press, Minneapolis [Minn.] : ©2009. Learn about fourteen different artists and their different styles.
New York is my playground
ISBN: 9781576877890 OCLC: 918282087 This book shows children how New York's streets, structures, and landmarks can provide a unique playspace.
Niko draws a feeling /
ISBN: 1467798436 OCLC: 948960685
No one saw :
ISBN: 0761316485 OCLC: 46314827 Millbrook Press, Brookfield, Conn. : ©2002. Reproductions of famous paintings-from the art of Georgia O'Keeffe to Paul Klee-combine with simple texts to introduce children to the unique visions of individual artists and encourage them to experience art with all their senses.
Presidential misadventures :
ISBN: 9781596439801 OCLC: 890912409 A book of poetry about the presidents written in clerihews--
Santa Clauses :
ISBN: 146771805X OCLC: 855909922 Twenty-five haiku give readers a fresh, humorous perspective on Santa's December preparations, and rich illustrations pull readers into every wintry scene.
Snowy, blowy winter /
ISBN: 0807575267 OCLC: 191846392 Albert Whitman & Co., Morton Grove, Ill. : 2008. Illustrations and simple rhyming text portray winter activities, from snowman-building, sledding, and sitting by a fire to feeding birds.
Speaking of art :
ISBN: 0761350543 OCLC: 387790208 Millbrook Press, Minneapolis : ©2010. Art lover Bob Raczka pairs thought-provoking (and sometimes funny) quotes by famous painters with colorful examples of their best work. From Edgar Degas' The Rehearsal (1878-79) to Georgia O'Keeffe's Evening Star, No. III (1917) to Romare Bearden's Family (1986), you'll discover the works--and the wisdom--of eighteen artistic masters.
Spring things /
ISBN: 0807575968 OCLC: 71004004 Albert Whitman, Morton Grove, Ill. : 2007. Winter melts into spring with the sights and sounds of hopping and skipping, sowing and mowing, and blading and lemonading.
Summer wonders /
ISBN: 0807576530 OCLC: 243960469 Albert Whitman, Morton Grove, Ill. : 2009. Illustrations and rhyming text celebrate the sights and sounds of summer, from days of diving and swimming to nights of stargazing and fireflies.
The art of freedom :
ISBN: 1580138810 OCLC: 144570859 Millbrook Press, Minneapolis : ©2008. What is America? Shape a fascinating image of the United States through the eyes of eighteen artists who have painted, sculpted, and photographed the U.S. landscape and culture.
The Poet Wolf of Piney Woods
ISBN: 195183609X OCLC:
The Vermeer interviews :
ISBN: 1580138829 OCLC: 231032168 In this look at seven paintings by Jan Vermeer, author Bob Raczka takes on the role of interviewer and the people in the paintings become his willing subjects.
Unlikely pairs :
ISBN: 0761323783 OCLC: 52750063 Millbrook Press, Minneapolis, Minn. : ©2006. Invites the reader to look at twenty-six paintings from different eras and styles presented in pairs. Each pair lends itself to a story the reader can discover by looking at the paintings in a new way.
Wet cement :
ISBN: 9781626722361 OCLC: 904081803 Who says words need to be concrete? This collection shapes poems in surprising and delightful ways. Concrete poetry is a perennially popular poetic form because they are fun to look at. But by using the arrangement of the words on the page to convey the meaning of the poem, concrete or shape poems are also easy to write! From the author of the incredibly inventive Lemonade: And Other Poems Squeezed from a Single Word comes another clever collection that shows kids how to look at words and poetry in a whole new way--
Where in the world? :
ISBN: 082256372X OCLC: 68373406 Millbrook Press, Minneapolis : ©2007. Pay a virtual visit to thirteen different places and times via thirteen works of art.
Who loves the fall? /
ISBN: 0807590371 OCLC: 79860341 Albert Whitman, Morton Grove, Ill. : 2007. Rhyming text and illustrations portray the sights and sounds of autumn, from "rakers, leapers, and corn crop reapers" to "trickers, treaters, and turkey eaters."
You are a Story
ISBN: 0823449149 OCLC: Neal Porter Books 2023 An empowering reflection on the many things we are and the ways we relate to the world. Poet Bob Raczka's You are a Story highlights all of the nuance and potential of a growing person's identity, delighting in the things that make us special and connect us to others. Text and illustrations replete with inventive imagery and appealing metaphors show how we all live as individuals and citizens of the world. You are a living thing. You breathe. You eat. You Sleep. You work and play. You have dreams and fears. You have thoughts and memories. You are. What makes you you? So much goes into who you are, and you are so many different things: A child, an animal, a body of water, a friend, a mystery, one-of-a-kind, a miracle. You are and could be so many things, but whatever you choose to do, it's your life to write, you are a story.