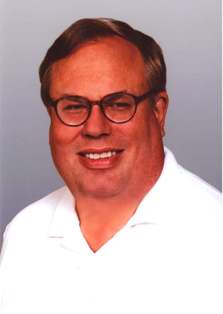 Richard Carl Lindberg
Born:
1953 in Chicago, Illinois
Pen Name:
Richard Lindberg, Richard C. Lindberg
Connection to Illinois
: Lindberg is a lifelong Chicagoan.
Biography
: Richard Lindberg is an author, journalist and research historian who has written and published eleven books dealing with aspects of city history, politics, criminal justice, sports and ethnicity. He has been researching and uncovering forgotten Chicago history for over 30 years. His book, ''To Serve and Collect: Chicago Politics and Police Corruption from the Lager Beer Riot to the Summerdale Scandal'' is the first published history of the Chicago Police Department to appear in book form since 1887.Richard is also Chicago's foremost authority on Chicago White Sox history. He is the author of such popular titles, as ''Who's on Third'', ''Stealing First in a Two-Team Town'', and ''The White Sox Encyclopedia''. He is a past president of the Society of Midland Authors and a 2008 recipient of the Morris Wexler Award, presented by the Illinois Academy of Criminology, for his contributions to the field of criminal justice writing.
---
Awards
:
Richard was honored at the 2005 Illinois Authors Book Fair sponsored by the Illinois Center for the Book and the Illinois State Library in Springfield, Illinois. '''''The Gambler King of Clark Street
Primary Audience(s):
Adult readers
Email:
rclwriter@aol.com
Website:
http://www.richardlindberg.net/
Richard Lindberg on WorldCat :
http://www.worldcat.org/search?q=richard+lindberg
---
Selected Titles
Chicago ragtime :
ISBN: 0896511030 OCLC: 11784056 Icarus Press, South Bend, Ind. : 1985.
Gangland Chicago :
ISBN: 1442231955 OCLC: 910475448 "Gangland Chicago is a revealing look at the Chicago underworld of yesterday and today. This comprehensive volume is sure to entertain and inform any reader interested in the evolution of organized crime and gangs in America's most representative city of the American Heartland"--Amazon.com.
Heartland serial killers :
ISBN: 0875804365 OCLC: 692288637 "The chilling true story of two turn-of-the-century serial killers, Belle Gunness and Johann Hoch"--
Return again to the scene of the crime :
ISBN: 1581821670 OCLC: 46959579 Cumberland House, Nashville, Tenn. : ©2001.
Return to the scene of the crime :
ISBN: 1581820135 OCLC: 41185082 Cumberland House, Nashville, Tenn. : ©1999. A region-by-region tour of Chicago that describes significant crimes that took place in each area and chronicles the changes--such as laws, real estate development, and industrialization--that have influenced crime in the city.
Serve
ISBN: 9781534664562 OCLC: 985511284
Shattered sense of innocence :
ISBN: 1581823398 OCLC: 52357547 Cumberland House ; Nashville, Tenn. : 2003.
Stealing first in a two-team town :
ISBN: 0915611937 OCLC: 30455021 Sagamore Pub., Champaign, IL : ©1994.
Stuck on the Sox /
ISBN: 0930528026 OCLC: 4036353 Sassafras Press, Evanston, Ill. : 1978.
The armchair companion to Chicago sports /
ISBN: 1888952601 OCLC: 37043964 Cumberland House ; Nashville, Tenn. : ©1997.
The gambler king of Clark Street :
ISBN: 0809328933 OCLC: 551735637 Southern Illinois University Press, Carbondale : ©2009. The Gambler King of Clark Street: Michael C. McDonald and the Rise of Chicago's Democratic Machine tells the story of a larger-than-life figure who fused Chicago's criminal underworld with the city's political and commercial spheres to create an urban machine built on graft, bribery, and intimidation. In this first ever biography of McDonald, author Richard C. Lindberg vividly paints the life of the Democratic kingmaker against the wider backdrop of nineteenth-century Chicago crime and politics. Twenty-five years before Al Capone's birth, Michael McDonald was b.
Whiskey Breakfast :
ISBN: 0816646848 OCLC: 755415632 University of Minnesota Press, Minneapolis : 2011. Chicago in the 1920s: Clark Street was the city's last Swedetown, a narrow corridor of weather-beaten storefronts, coal yards, and taverns running along the north side of the city and the locus of Swedish community life in Chicago during the first half of the twentieth century. It represented a way station for a generation of working-class immigrants escaping the hardships of the old country for the promise of a brighter new day in a halfway house of sorts, perched between the old and new lands. For Richard C. Lindberg, whose Swedish immigrant parents and grandparents settled there, it was als.
Who's on 3rd? :
ISBN: 0896519015 OCLC: 8827862 Presents the history of the Chicago White Sox from their founding through the 1980's, including great moments, great characters, great games, statistics, photos, and a player index.