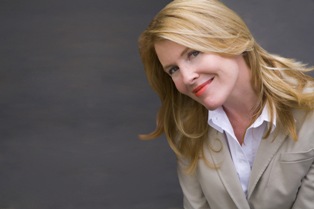 Catherine Klise
Born:
1963 in Peoria, Illinois
Pen Name:
Kate Klise
Connection to Illinois
: Klise was born and raised in Peoria, Illinois.
Biography
: Catherine 'Kate' Klise has written award-winning children's books in collaboration with her sister, illustrator Mary Sarah 'M. Sarah' Klise. She attended Marquette University and has written articles for ''People'' magazine. Klise currently lives in Norwood, Missouri.
---
Awards
:
'''''Regarding the Fountain'''''
-- California Young Reader's Medal 2001-2002
-- Connecticut Nutmeg Award 2001-2001
-- Florida Sunshine State Reader Award 2001-2002
-- Georgia Children's Literature Book Award 2001-2002
-- Illinois Rebecca Caudill Award 2001-2002
--
Primary Literary Genre(s):
Fiction
Primary Audience(s):
Children; Young adult readers
Email:
klisevisit@centurytel.net
Website:
Website:
Website:
Rascal
Catherine Klise on WorldCat :
http://www.worldcat.org/search?q=catherine++klise
---
Selected Titles
Deliver us from Normal /
ISBN: 0439523230 OCLC: 71844859 Scholastic Press, New York : [2006], ©2005. With a mother who buys Christmas cards in August and a younger brother who describes the Trinity as a toasted marshmallow on a graham cracker, life for eleven-year-old Charles Harrisong is anything but normal in Normal, Illinois.
Grammy Lamby and the secret handshake /
ISBN: 0805093133 OCLC: 746154043 Henry Holt, New York : 2012. Larry does not like it when his loud, flashy grandmother comes to visit, especially when she talks about taking him to Tanzania or the South Seas one day, but after a huge summer storm damages their home and valley, he sees another side of Grammy Lamby.
Greetings from the Graveyard /
ISBN: 0544105672 OCLC: 854944308 "The unsuspecting trio at Spence Mansion starts a greeting card company--and winds up on the adventure of a lifetime!"--
Hollywood, dead ahead /
ISBN: 0547852835 OCLC: 828027884 When film producer Moe Block Busters offers to make their book into a movie, Iggy, Olive, and Seymour head to Hollywood where Olive, furious at being written out of the script, enlists the help of a famed femme fatale to scare the despicable director half to death.
Homesick /
ISBN: 1250008425 OCLC: 778421769 Feiwel & Friends, New York : 2012. Benny's parents are getting divorced, his mom left and his father has become a hoarder, to make matters worse his hometown has been entered into a contest, and now the pressure is on to get the house cleaned up.
Imagine Harry /
ISBN: 0152057048 OCLC: 62755484 Harcourt, Orlando, Fla. : ©2007. After Little Rabbit starts school, he sees less and less of his invisible friend, Harry, and finally tells his mother that Harry moved away.
In the bag /
ISBN: 0062108050 OCLC: 758391942 William Morrow, New York : ©2012. "A European vacation. A luggage mix-up. A note from a secret admirer. Meet two single parents who think they're too busy to date. And two teenagers who can't stop writing flirty emails. This is a tale of connections, missed and made, in a universe that seems to have its heart set on reuniting Ms. 6B and Mr. 13C."--Provided by publisher.
Little Rabbit and the Meanest Mother on Earth /
ISBN: 0152062017 OCLC: 173747919 Harcourt Children's Books, Boston : 2010. Upset that his mother will not let him go out until he cleans his playroom, Little Rabbit sneaks away to join the circus and sells tickets by promising the audience a view of The Meanest Mother on Earth.
Little Rabbit and the Night Mare /
ISBN: 015205717X OCLC: 78057859 Harcourt, Orlando : 2008. Little Rabbit is so worried about his first school report that his sleep is troubled by a terrifying Night Mare.
Pop goes the circus! /
ISBN: 1616205474 OCLC: 886493248 A misbehaving mouse, under the employ of Sir Sidney's Circus, finds adventure when a balloon carries him away and he meets a young runaway.
Secrets of the circus /
ISBN: 1616205660 OCLC: 936205027 "The animals of Sir Sidney's Circus enter a contest at the Iowa State Fair in hopes of winning a $5,000 prize that could save Farmer Farley's farm and his prize pig, Pablo"--
Stand straight, Ella Kate :
ISBN: 0803734042 OCLC: 430841594 Dial Books for Young Readers, New York : ©2010. A fictionalized biography of Ella Kate Ewing, born in 1872, who was eight feet tall by the age of seventeen and who became financially independent by traveling the country for nearly twenty years appearing at museums, exhibitions, and in circus shows.
Stay :
ISBN: 1250107148 OCLC: 953844357 Eli the dog has been with Astrid since she was a baby, and now that Eli is getting older and slowing down, Astrid wants to make fun memories with him, but knows what is most important to Eli is the time he spends with Astrid.
The circus goes to sea /
ISBN: 1616204818 OCLC: 866938508 Many surprises are in store when Miss Flora Endora Eliza LaBuena LaPasta invites Sir Sidney's Circus to travel and perform aboard her elegant ship, the SS Spaghetti.
The Greatest Star on Earth /
ISBN: 1616202459 OCLC: 864418215 As the performers in Sir Sidney's circus discover that friendship and teamwork are more important than winning a trophy for The Greatest Star on Earth, circus mice Bert and Gert write a book on how to be kind for rotten ringmaster-in-training Barnabas Brambles to read.
The Loch Ness punster /
ISBN: 0544810856 OCLC: 880418895 Twelve-year-old Seymour Hope and his ghostly "mother" Olive go to Scotland to claim a castle inherited from Ignatius Grumply's punster uncle, Ian, but while they tend an aged tortoise and face an unscrupulous developer, Iggie deals with Ian's ghost and an inept insurance agent.
The phantom of the post office /
ISBN: 0544022815 OCLC: 744293687 Harcourt Children's Books, Boston : 2012. With the impending closure of the post office, the transition to the new communication system VEXT-mail is anything but smooth for the human and paranormal residents of Ghastly, Illinois. Story told mostly through letters.
The show must go on! /
ISBN: 1616204060 OCLC: 858246923 Two mice and a crow, who travel with a circus, cleaning up the spilled popcorn after every performance, come to the rescue when a greedy con artist takes over the management of the circus.
Till death do us bark /
ISBN: 0547850816 OCLC: 610018727 Harcourt Children's Books, Boston : ©2011. In this story told mostly through letters, Noah Breth's feuding children come to Ghastly, Illinois, to follow a trail of limericks to their inheritance, while Seymour tries to convince Iggy and Olive to let him keep Mr. Breth's dog.
Trial by journal /
ISBN: 0380816725 OCLC: 44779166 HarperCollinsPublishers, New York : ©2001. In this illustrated novel told through journal entries, news clippings, and letters, twelve-year-old Lily finds herself on the jury of a murder trial while conducting her own undercover investigation of the case.
Why do you cry? :
ISBN: 0805073191 OCLC: 60550941 Henry Holt, New York : ©2006. As his fifth birthday party approaches, Little Rabbit decides to invite only those friends who are also too old to cry until he learns that others of all ages weep for all sorts of reasons.