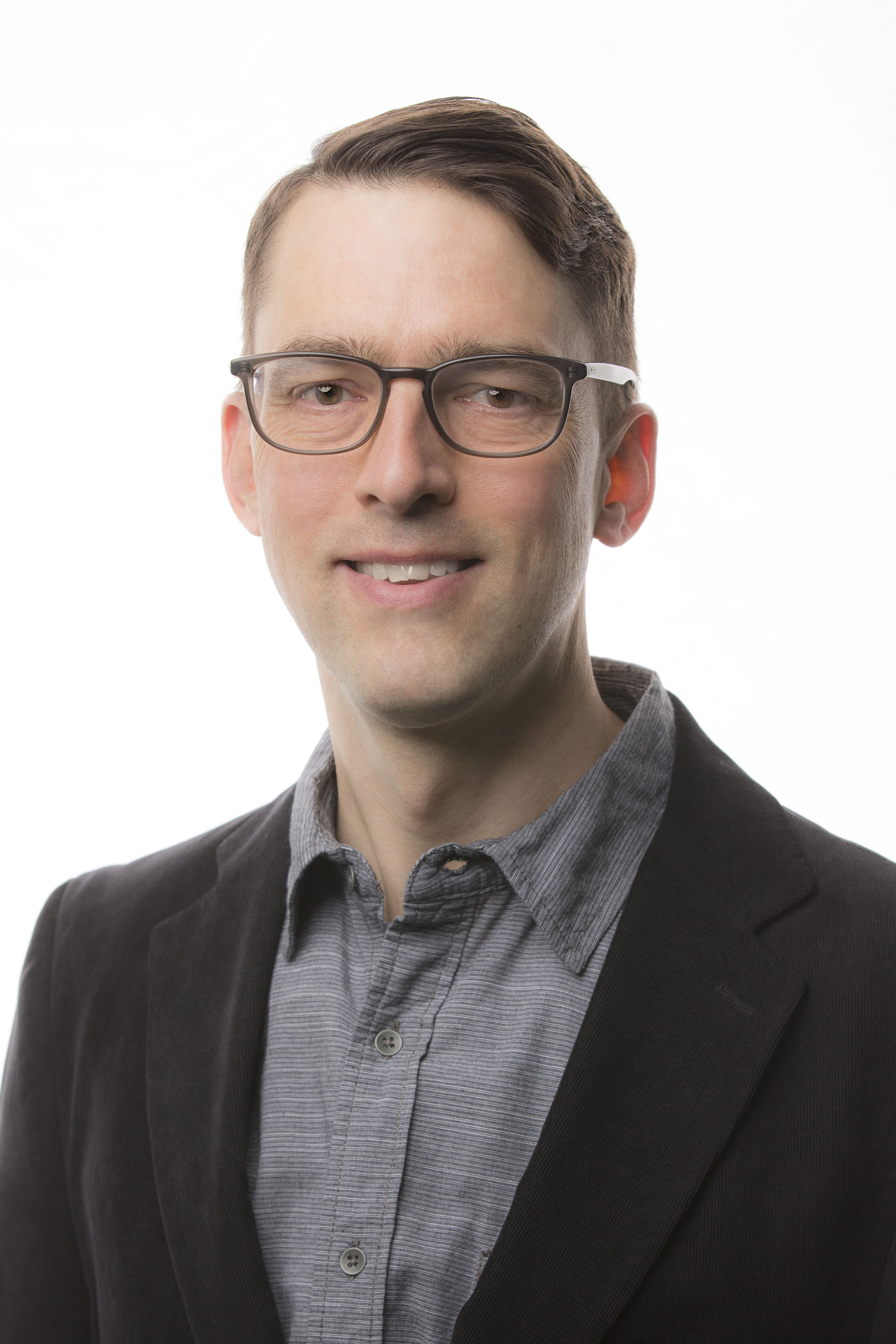 Keir Graff
Born:
1969 in Missoula, Montana
Pen Name:
Michael McCulloch, Linda Keir - when writing with Linda Joffe Hull
Connection to Illinois
: Graff resides in Chicago.
Biography
: Keir Graff has written books for adults and children. He is the senior editor of Booklist, a publication of the American Library Association that consists chiefly of book reviews.
---
Awards
:
Primary Literary Genre(s):
Fiction
Primary Audience(s):
Adult readers; Children; Young adult readers
E-Mail:
keir@keirgraff.com
Twitter:
https://twitter.com/keirgraff
Web:
http://www.keirgraff.com/
Web:
https://keirgraff.com/linda-keir/
---
Selected Titles
Cold lessons /
ISBN: 1594145245 OCLC: 73926616 Thomson Gale, Detroit : 2007. Gil Strickland is a high school teacher in Garden City, Montana. When one of his students crashes her car into a billboard and the dead girl's friend sneezes blood all over her cheerleading uniform, Gil begins to investigate. He uncovers evidence of a cocaine ring that preys on his students, but he's in over his head. Up against gun-toting bad guys, the only weapon he's ever wielded is a red pen. Can he save his students--and himself?
Drowning with Others
ISBN: 1542041457 OCLC: Lake Union Publishing 2019 They have the perfect marriage. Did one of them kill to get it? Prep school sweethearts Ian and Andi Copeland are envied by everyone they know. They have successful businesses, a beautiful house in St. Louis, and their eldest daughter, Cassidy, is following in their footsteps by attending prestigious Glenlake Academy. Then, a submerged car is dredged from the bottom of a swimming hole near the campus. So are the remains of a former writer-in-residence who vanished twenty years ago―during Ian and Andi's senior year. When Cassidy's journalism class begins investigating the death, Ian and Andi's high school secrets rise to the surface. Each has a troubled link to the man whose arrival and sudden disappearance once set the school on edge. And each had a reason to want him gone. As Cassidy unwittingly edges closer to the truth, unspoken words, locked away for decades, will force Ian and Andi to question what they really know―about themselves, about the past, and about a marriage built on a murderous lie.
My fellow Americans /
ISBN: 1847510248 OCLC: 80332004 Severn House, Sutton : 2007. The United States in crisis - In the face of increasing terrorist attacks on his own soil, the president of the United States declares martial law and sits for a third term. His country simmers in suspicion and fear. In Chicago, Jason Walker, half Lebanese but thoroughly American, is detained, interrogated and tortured. In exchange for his freedom, he must turn spy for Homeland Security, but it soon becomes impossible to tell who are the good guys.
One nation, under God
ISBN: 9780727866233 OCLC: 181422520 Severn House, Sutton, Surrey : 2008. After performing with a satanic band, recovering drug addict Seth Stevens has found a more spiritual outlet for his music with the Christian band, Salvation. When a lone Mormon missionary goes missing after crossing Terry Kinsman, a member of Salvation and a youth pastor in the Free Church of God's Slaves, Stevens begins to question his new life. He's gradually drawn into the church's covert political wing by Kinsman, who's determined to defeat a Democratic U.S. Senate candidate by any means necessary.
The Matchstick Castle /
ISBN: 1101996226 OCLC: 947145662
The other Felix /
ISBN: 1596436557 OCLC: 697267342 Roaring Brook Press, New York : 2011. Worrying about his father losing his job and the bully at school, fourth-grader Felix has terrifying dreams of the same monster-filled place every night until he meets someone there who looks and sounds strangely familiar.
The Phantom Tower /
ISBN: 1524739529 OCLC: 1013493653
The price of liberty
ISBN: 9780727868725 OCLC: 477267662 Severn House Paperbacks, Sutton : ©2010. Jack McEnroe is a construction worker with an unusual job: building a prison for terrorists. Like his neighbors in Red Rock, Wyoming, Jack isn't particularly concerned about politics. In a depressed rural economy, he's just grateful to have a job. Jack's boss, Dave Fetters, is grateful, too: he has a no-bid, cost-plus contract issued by the previous administration. It's his last chance to get rich, and he's making the most of it. But Dave is cooking the books, passing inflated costs along to defense contractor Halcyon Corporation - and Jack's ex-wife, Kyla, plans to blow the whistle. Suddenly, everyone Jack cares about, including his two young children, is in danger. As the first winter snows fall in the rugged mountains, Jack must navigate a razor-wire labyrinth to rescue those he loves. And the true price of liberty, he discovers, is paid not in dollars, but human life.
The Swing of Things
ISBN: 1503951855 OCLC: Lake Union Publishing 2018 Told from the dual perspective of a husband and a wife, The Swing of Things is a sexy, provocative, page-turning novel about a suburban couple who wants out of their routine—but will they take things too far? Attorney Jayne Larsen loves her stay-at-home husband. Eric is attentive and a great father to their daughter. He's also unfailingly committed to their Wednesday date nights—but things have gotten too predictable. Enter Theo and Mia Winters, the effortlessly cool, attractive couple who are the center of everyone's attention. They are blissfully happy and ready to share their secret for keeping things spicy. But there are rules. And breaking them has consequences. As Jayne and Eric explore a more modern definition of marriage, they are forced to confront whether they've given up too much in the pursuit of trying to have it all.
The Three Mrs. Wrights: A Novel
ISBN: 1542019702 OCLC: Lake Union Publishing 2020 Mr. Wright has everything. All that's left to give him is what he deserves. Lark has good things coming: a career as a board-game designer and a whirlwind romance with a handsome investor. Trip is so compassionate and supportive, he's almost too good to be true. Jessica has always been cautious, but she can't resist Jonathan. The brilliant TED-talking visionary has big plans for his inspiring medical start-up. Now Jessica is invited to be part of the team―and to partner with the founder outside the office. Holly has settled into a comfortable life with Jack, her husband of nearly twenty years. They've raised three children, they own a beautiful home, and they've founded a worthy charity. She's proud of building a marriage that has endured―she just doesn't want to look too closely at the cracks. Lark, Jessica, and Holly are three strangers with so much in common it hurts. Their one and only is one and the same. The charming Mr. Wright's serial lies are about to catch up with him…
The tiny mansion /
ISBN: 1984813854 OCLC: 1126349112 Twelve-year-old Dagmar and her family spend a summer living off-the-grid in a tiny home parked in the Northern California redwood forest, next door to an eccentric tech billionaire and his very unusual family.