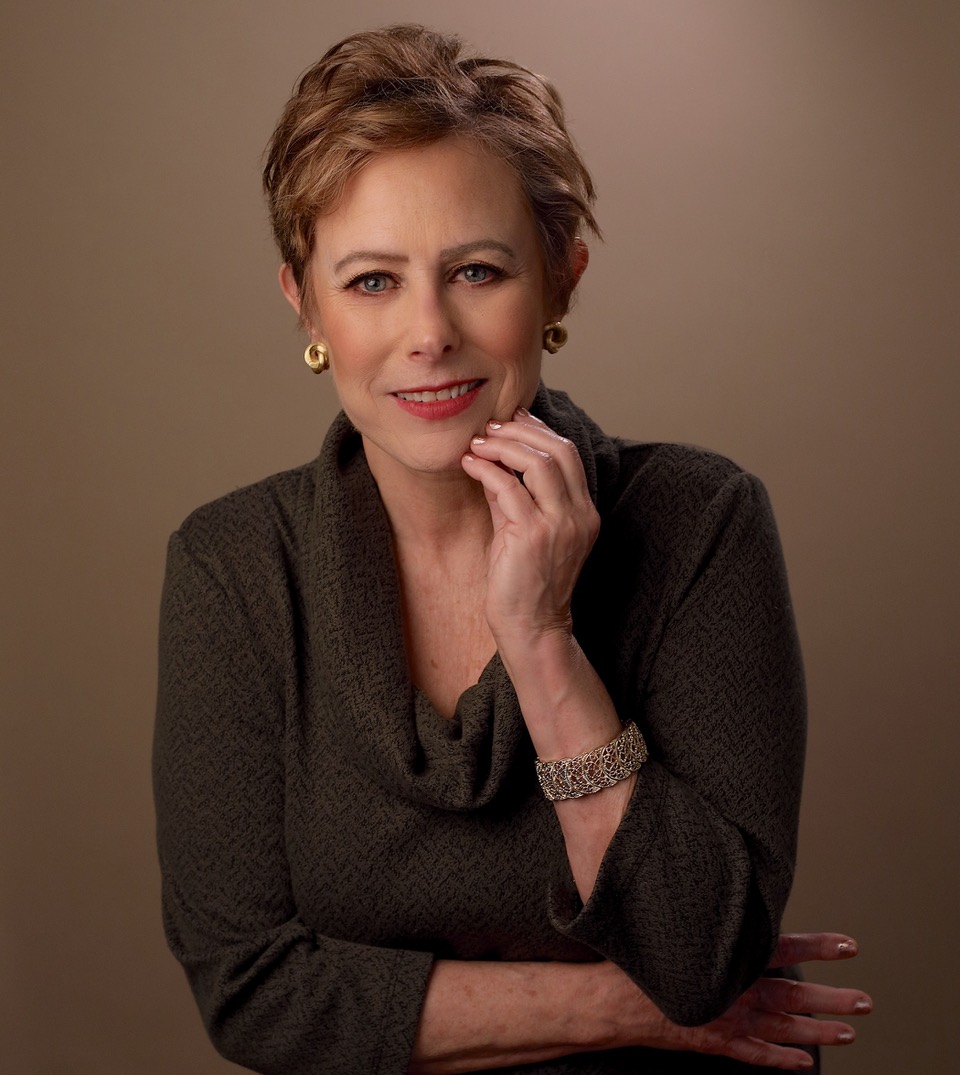 Libby Fischer Hellmann
Born:
1949 in Washington DC
Pen Name:
None
Connection to Illinois
: Hellmann moved to the Chicago area in 1978.
Biography
: Libby Fischer Hellmann left a career in broadcast news in Washington, DC and moved to Chicago 35 years ago, where she, naturally, began to write gritty crime fiction. Fifteen novels and twenty-five short stories later, she claims they'll take her out of the Windy City feet first. She has been nominated for many awards in the mystery and crime writing community and has even won a few. She has been a finalist twice for the Anthony and three times for Foreword Magazine's Book of the Year. She has also been nominated for the Agatha, the Shamus, the Daphne, and has won the IPPY and the Readers Choice Award multiple times. Her novels include the now five-volume Ellie Foreman series, which she describes as a cross between 'Desperate Housewives' and '24;' the hard-boiled 5-volume Georgia Davis PI series, and four stand-alone historical thrillers set during Revolutionary Iran, Cuba, the Sixties, and WW2. Her short stories have been published in a dozen anthologies, the Saturday Evening Post, and Ed Gorman's '25 Criminally Good Short Stories' collection. Libby hosts a TV interview show and conducts writing workshops at libraries and other venues. She was the national president of Sisters In Crime, a 3500 member organization dedicated to the advancement of female crime fiction authors. Her books have been translated into Spanish, German, Italian, and Chinese. All her books are available in print, ebook, and audiobook formats.
---
Awards
:
"""War, Spies and Bobby Sox"""
-- Finalist, War/Military, INDIES Book of the Year Awards, Foreword Magazine, 2017
-- Silver Medal, War/Military, Independent Publisher Book Awards, 2017
-- Finalist, Indie Fiction, Book of the Year Award, Chicago Writers Association, 2017
"""Jump Cut"""
-- Starred Review, Publishers Weekly
'''''Nobody's Child'''''
-- Finalist, Daphne du Maurier Award for Excellence in Mystery and Suspense
-- Finalist, Shamus Award, Best PI Indie Novel, 2015
-- Finalist, Chicago Writers Association Fiction Category
-- Finalist, Fiction/Mystery/Suspense, USA Best Book Awards, 2015
-- Shortlist, Mystery/Thriller, Kindle Book Review Awards
'''''Havana Lost'''''
-- Finalist, Thriller of the Year contest, Review Magazine, 2013
-- Notable Page-Turner Book of the Year, Shelf Unbound Magazine, 2014
-- Honorable Mention, Best Fiction Book, Chicago Writers Association, 2013
'''''Double Back'''''
-- Autumn Great Lakes Great Read, Great Lakes Bookseller Association, 2009
'''''An Eye for Murder'''''
-- Winner, Readers Choice for Best First Novel, Love is Murder conference
'''''Easy Innocence'''''
-- Starred Review, Library Journal
"""A Bitter Veil"""
-- Book of the Week, Book Works
Primary Literary Genre(s):
Fiction; Mystery
Primary Audience(s):
Adult readers
E-Mail:
author(at)libbyhellmann.com
Facebook:
http://www.facebook.com/libby.hellmann
Twitter:
https://twitter.com/libbyhellmann
Website:
https://www.facebook.com/authorLibbyFischerHellmann
Website:
https://www.libbyhellmann.com/second-sunday-crime/
Website:
https://www.bookbub.com/authors/libby-fischer-hellmann
Website:
https://www.goodreads.com/author/show/77146.Libby_Fischer_Hellmann
YouTube:
https://www.youtube.com/user/libbyfh1
---
Selected Titles
A bend in the river /
ISBN: 1938733673 OCLC: 1191238017 "In 1968 two young Vietnamese sisters flee to Saigon after their village on the Mekong River is attacked by American forces and burned to the ground. The sole survivors of the brutal massacre that killed their family, the sisters struggle to survive but become estranged, separated by sharply different choices and ideologies. Mai ekes out a living as a GI bar girl, but Tam's anger festers, and she heads into jungle terrain to fight with the Viet Cong. For nearly ten years, neither sister knows if the other is alive. Do they both survive the war? And if they do, can they mend their fractured relationship? Or are the wounds from their journeys too deep to heal? In a stunning departure from her crime thrillers, Libby Fischer Hellmann delves into a universal story about survival, family, and the consequences of war."--Publisher
A bitter veil /
ISBN: 0983193819 OCLC: 779258879 Allium Press of Chicago, Forest Park, Ill. : ©2012. It all began with a line of Persian poetry ... Anna and Nouri, both studying in Chicago, fall in love despite their very different backgrounds. Anna, who has never been close to her parents, is more than happy to return with Nouri to his native Iran, to be embraced by his wealthy family. Beginning their married life together in 1978, their world is abruptly turned upside down by the overthrow of the Shah, and the rise of the Islamic Republic. Under the Ayatollah Khomeini and the Republican Guard, life becomes increasingly restricted and Anna must learn to exist in a transformed world, where none of the familiar Western rules apply. Random arrests and torture become the norm, women are required to wear hijab, and Anna discovers that she is no longer free to leave the country. As events reach a fevered pitch, Anna realizes that nothing is as she thought, and no one can be trusted ... not even her husband.
A picture of guilt /
ISBN: 1590585151 OCLC: 192081523 The big news story in Chicago is the murder trial of Johnny Santoro, a dock worker whose girlfriend has been killed. Most Chicagoans are betting on a quick guilty verdict, but Ellie Forman has doubts about his complicity--Santoro is strangely familiar to her. Checking back to the outtakes of a video project in progress while the murder took place, Ellie finds evidence that could save Santoro from a lifetime behind bars. It seems the perfect alibi. But the tape is compromised by strange radio interference and Santoro goes to jail. Almost immediately, Ellie's world begins to shift : a suspicious vehicle follows her, the Chicago mob shows up, and the FBI wants to question her. She doesn't have answers, but she has questions of her own about the radio transmissions. Everything indicates that someone wants something from her, something bigger than the Santoro case. If only she could figure out what it is."--back cover.
A shot to die for /
ISBN: 0425203107 OCLC: 61388634 Berkley Prime Crime, New York : ©2005. Returning from a video shoot at "The Lodge," a newly renovated Lake Geneva resort, Ellie Foreman befriends a woman who claims that her ride abandoned her at a roadside rest stop. But Ellie's kindness is brutally cut when a mirror-windowed van pulls up and slides open its side door-and the woman is shot dead. Even with her history of sleuthing, Ellie is not eager to get involved-until the victim's family arrives and begs for information. And when a second shooting occurs, Ellie decides to poke around on her own. What she uncovers is an elaborate web of lies, murder, and family loyalty that has plagued the town for years-and places Ellie in the crosshairs of a killer.
An eye for murder :
ISBN: 9781938733000 OCLC: 979543226 When an elderly stranger, Ben Sinclair, watches Ellie's Celebrate Chicago cable television show and dies suddenly not long after, Ellie receives a letter from Ben's landlady, who's found Ellie's name on a scrap of paper among Ben's possessions. Agreeing to help dispose of his effects, but not knowing of any connection, Ellie begins to piece together Ben's story from the books and wartime relics he's left behind.
An image of death
ISBN: 9781590586754 OCLC: 316824539 Poisoned Pen Press, Scottsdale, AZ : 2009. Who knew that a career in video documentaries could lead to crime? Such is the fate of Chicago's Ellie Foreman whose shoots hook her up with misdeeds past and present. Here she is producing a video about foster children that's being financed by a successful Chicago real estate developer. Her plans get thrown for a loop when a mysterious package appears at her door one winter night. Inside she finds a surveillance video showing the murder of a young woman. Who was this woman and what is her connection to Ellie? The cops shunt her aside, but the urgency she feels to find answers, coupled with her professional knowledge of film, compel her to sleuth despite the difficulties borne from a complex history with her lover, David. A little digging reveals that the murder victim was a courier with a dark history forged in Eastern Europe at the time of the Soviet Union's collapse. And a little more digging reveals dark happenings here at home, money laundering, and the deadly price of dealing in diamonds.... This dangerous case for Ellie follows 2002's Anthony-nominated An Eye for Murder and the 2003 Picture of Guilt, all three published in hardcover by Poisoned Pen Press and in paperback by Berkley Prime Crime.
Doubleback :
ISBN: 1606480537 OCLC: 435421819 Bleak House Books, Boulder, CO : ©2009. Little Molly Messenger is kidnapped on a sunny June morning. Three days later she's returned, apparently unharmed. Molly's mother, Chris, is so grateful to have her daughter back that she's willing to overlook the odd circumstances. A few days later, the brakes go out on Chris's car. An accident? Maybe. Except that it turns out that Chris, the IT manager at a large Chicago bank, may have misappropriated three million dollars. Not convinced that his daughter is safe, Molly's father hires PI Georgia Davis to follow the money and investigate Chris's death.
Easy innocence /
ISBN: 1932557660 OCLC: 185697110 Bleak House Books, Madison, Wis. : ©2008. When pretty, smart Sara is found bludgeoned to death, it's easy to blame the man with the bat. But Georgia finds a much different darker answer on Chicago's North Shore- privileged schoolgirls have learned just how much their innocence is worth to hot-under-the-collar businessmen.
Havana lost
ISBN: 9781938733383 OCLC: 854579832 Red Herring Press, Chicago, IL : ©2013. On the eve of the Cuban Revolution, headstrong 18-year-old Francesca Pacelli flees from her ruthless Mafia-boss father in Havana to the arms of her lover, a rebel fighting with Fidel Castro. Her father, desperate to send her to safety in the US, resorts to torture and blackmail as he searches the island for her. So begins the first part of a spellbinding saga that spans three generations of the same family. Decades later, the family is lured back to Cuba by the promise of untold riches. But pursuing those riches brings danger as well as opportunity, and ultimately, Francesca's family must confront the lethal consequences of their choices.
Jump Cut :
ISBN: 9781464205194 OCLC: 917341651 Chicago video producer Ellie Foreman is back after a decade, entangled in a web of espionage, murder, and suspicion that threatens to destroy what she holds most dear.
Nice girl does noir.
ISBN: 9781452429762 OCLC: 801806379 Libby Fischer Hellmann, [Place of publication not identified] : ©2010. Short stories are the poetry of prose. They are precise, cut to the bone, every word a necessity. Libby Fischer Hellmann has the hand of a master. The stories in this collection have all been published previously. They're unified by the presence of two women: Ellie Foreman and Georgia Davis. Libby is a nice girl, but I guarantee these stories will take you places nice people don't go.
Nobody's child :
ISBN: 9781938733758 OCLC: 886551957 A bloodstained note left for PI Georgia Davis reveals the shocking existence of a half-sister she never knew about. Her sister, Savannah, is pregnant and begging for Georgia's help. Determined to track her down, Georgia finds herself heading deep into the secretive and dangerous underworld of Chicago's illegal sex trafficking business. She soon discovers that trafficking is just a small part of the horrifying and deadly situation in which her new sister is caught up ... Even worse, as Georgia tries to extricate Savannah, she comes up against an old enemy determined to make sure neither woman will escape alive. In the fourth Georgia Davis novel, Georgia faces her toughest challenge yet--and one she might not survive.
Set the night on fire /
ISBN: 0984067655 OCLC: 683414357 Allium Press of Chicago, [Chicago, Ill.] : ©2010. Someone is trying to kill Lila Hilliard. During the Christmas holidays she returns from running errands to find her family home in flames, her father and brother trapped inside. Later, she is attacked by a mysterious man on a motorcycle ... and the threats don't end there. As Lila desperately tries to piece together who is after her and why, she uncovers information about her father's past in Chicago during the volatile days of the late 1960s ... information he never shared with her, but now threatens to destroy her.
The incidental spy
ISBN: 9781938733840 OCLC: 923332907 Young Lena Bentheim is forced to flee Nazi Germany for Chicago in 1935, leaving her family and boyfriend behind. After learning English, she eventually finds a new life as a secretary in the Physics Department of the University of Chicago. She meets and marries another German refugee scientist and has a child. Then tragedy strikes, and Lena is forced to spy on the nuclear fission experiments at the U of Chicago. A novella set in the early years of the Manhattan Project, The Incidental Spy is another fascinating historical thriller by Libby Fischer Hellmann, also the author of the highly acclaimed stand-alone thrillers Set the Night on Fire, A Bitter Veil, and Havana Lost.
ToxiCity :
ISBN: 9781938733147 OCLC: 963613791 The Red Herrings Press, Chicago : 2011. Ten years before Easy Innocence, P.I. Georgia Davis was a police officer on the force in a Chicago suburb. And while homicides are rare on the North Shore, three bodies turn up in quick succession — all of them dumped in waste disposal dumpsters or landfills. The investigations into the murders test the mettle and professionalism of a combined police task force. Along the way, they also test the strength of Georgia's relationship with one of the detectives working the case. While Georgia, her detective boyfriend Matt and his sometime partner John Stone pit their skills against those of an inventive killer, the daughter of a real estate mogul — who just happens to have her eye on Matt — complicates matters. A dark police procedural and thriller, ToxiCity is a prequel to the Georgia Davis P.I. series (Easy Innocence and Doubleback). TOXICITY won a Lovey Award for Best P.I. Novel at the 2012 Love is Murder conference.
War, spies, and bobby sox :
ISBN: 1938733975 OCLC: 967353195 "As World War II rages across Europe and the Pacific, its impact ripples through communities in the heartland of America. A farm girl is locked in a dangerous love triangle with two Germans soldiers held in an Illinois POW camp ... Another German, a war refugee, is forced to risk her life spying on the developing Manhattan Project in Chicago ... And espionage surrounds the disappearance of an actress from the thriving Jewish community of Chicago?s Lawndale. In this trio of tales, acclaimed thriller author Libby Fischer Hellmann beautifully depicts the tumultuous effect of war on the home front and illustrates how the action, terror, and tragedy of World War II was not confined to the front lines"--Amazon.com.