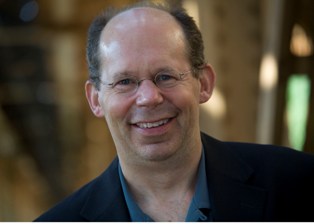 Alex Kotlowitz
Born:
1955 in New York City
Pen Name:
None
Connection to Illinois
: Kotlowitz lives just outside of Chicago.
Biography
: Alex Kotlowitz is a journalist and author. His acclaimed bestselling book ''There Are No Children Here'' is the true story of two young brothers Lafeyette and Pharoah Rivers. It brings home the horror of trying to survive in a violence-ridden public housing project in Chicago. The book's title comes from a comment made by the brothers' mother as she and Kotlowitz contemplate the challenges of living in such a hostile environment. 'There are no children here,' she says. 'They've seen too much to be children.' The book humanizes the problem of inner-city pathology and makes readers care about the brothers more than they may expect to, and offeres a sliver of hope buried deep within a world of chaos. In his second book, ''The Other Side of the River'', Kotlowitz continues his exploration of race and poverty in America. The book examines the circumstances behind the mysterious death of Eric McGinnis, a black teenager in St. Joseph, Michigan — a primarily white town across the river from his home in the primarily black town of Benton Harbor. The ''New York Times'' praised the book stating, 'Of all the many books written about race in America in the past couple of years, none has been quite like ''The Other Side of the River'' … It is the difference between the two towns, one white, one black, that anchors this story, give it its soul, and makes it important, essential even, for the rest of us to contemplate.' Kotlowitz's book, ''Never a City So Real'', is a portrait of Chicago and takes readers on a tour of one of America's most iconic and historic cities. ''The Chicago Sun-Times'' called it "a fine successor to Nelson Algren's Chicago: City on the Make as a song to our rough-and-tumble, broken-nosed city…" A contributor to ''The New York Times Magazine'', ''The New Yorker'' and public radio's ''This American Life'', Kotlowitz received a Peabody for his ''Stories of Home'' a collections of personal narratives for Chicago Public Radio. He has also served as a correspondant and writer for a ''Frontline'' documentary and PBS's ''Media Matters''. His articles have also appeared in ''The Washington Post'', ''The Chicago Tribune'', ''Rolling Stone'', ''The Atlantic'' and ''The New Republic''. Kotlowitz also teaches courses at Northwestern Illinois University and is a visiting professor at the University of Notre Dame. He has also been a writer-in-residence at the University of Chicago.
---
Awards
:
"""Body of Work"""
-- Illinois Author of the Year, Illinois Association of Teachers of English, 1998
-- Keynote Speaker, Illinois Authors Book Fair, Illinois State Library and Illinois Center for the Book, 2005 """There Are No Children Here"""
Primary Literary Genre(s):
Non-Fiction
Primary Audience(s):
Adult readers
E-Mail:
alex@alexkotlowitz.com
iMDB:
https://www.imdb.com/name/nm0467735/
Website:
https://www.alexkotlowitz.com/
Wikipedia:
https://en.wikipedia.org/wiki/Alex_Kotlowitz
Alex Kotlowitz on WorldCat:
http://www.worldcat.org/search?q=alex+kotlowitz
---
Selected Titles
An American summer :
ISBN: 0385538804 OCLC: 1029772025 Nan A. Talese 2019 "The numbers are staggering: Over the past twenty years in Chicago, 14,033 people have been killed and another roughly 60,000 wounded by gunfire. What does that do to the spirit of individuals and communities? Drawing on his decades of experience, Alex Kotlowitz set out to chronicle one summer in the city, writing of those who have emerged from the violence and whose stories reveal the capacity--and the breaking point--of the human heart and soul. The result is a spellbinding collection of deeply intimate stories that upend what we think we know about gun violence in America. Among others, we meet a man who as a teenager killed a rival gang member and who, twenty years later, is still trying to come to terms with what he did; a devoted school social worker smuggling with her favorite student, who refuses to give evidence in the shooting death of his best friend; the witness to a wrongful police shooting who can't shake what he has seen; and an aging former gang leader who builds a place of refuge for himself and his friends. Applying the close-up, empathic reporting that made There Are No Children Here a modern classic, Kotlowitz offers a tenderhearted yet piercingly honest testament to the strength of the human spirit. These sketches of those left standing will get in your bones. This one summer will stay with you."--Dust jacket.
Never a city so real :
ISBN: 9781415952801 OCLC: 233000882 Books on Tape, New York : [2008] As one of America's most iconic and most visited cities, Chicago brims with history and fascinating detail. It is a place, as one historian has said, of messy vitalities and contradictions, coarse yet gentle, idealistic yet restrained. A refuge for outsiders, Chicago, like America, draws people intent on improving their lives. Told from an insider's point of view, Kotlowitz's Never a city so real is not a travelogue as much as a tour of the city's soul and its people who, as Kotlowitz makes the case, epitomize the spirit of this country.
The other side of the river :
ISBN: 9780307814296 OCLC: 773611146 Anchor Books, New York : [2012] In The Other Side of the River, Kotlowitz takes us to southern Michigan. Here, separated by the St. Joseph River, are two towns, St. Joseph and Benton Harbor. Geographically close, they are worlds apart, a living metaphor for America's racial divisions: St. Joseph is a prosperous lakeshore community and ninety-five percent white, while Benton Harbor is impoverished and ninety-two percent black. When the body of a black teenaged boy from Benton Harbor is found in the river, unhealed wounds and suspicions between the two towns' populations surface as well. The investigation into the young man's death becomes, inevitably, a screen on which each town projects their resentments and fears. The Other Side of the River sensitively portrays the lives and hopes of the towns' citizens as they wrestle with this mystery--and reveals the attitudes and misperceptions that undermine race relations throughout America. In this gripping and ultimately profound book, Alex Kotlowitz proves why he is one of this country's foremost writers on the ever explosive issue of race.
There are no children here :
ISBN: 0385265565 OCLC: 22305126 Doubleday, New York : ©1991. One of the surprise bestsellers of 1991, this is the moving & powerful account of two remarkable boys struggling to survive in Chicago's Henry Horner Homes, a public housing complex disfigured by crime & neglect. "Alex Kotlowitz joins the ranks of the important few writers on the subject of urban poverty."