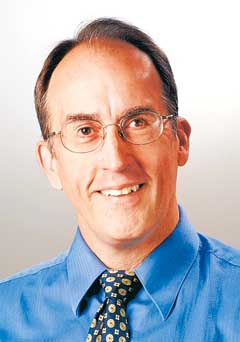 Dave Bakke
Born:
N/A
Pen Name:
None
Connection to Illinois
: Bakke lives in Springfield, Illinois and has written for Springfield, Illinois newspapers - ''The State-Journal Register'' and ''The Catholic Times''.
Biography
: Dave Bakke is a columnist and senior writer at the ''State Journal-Register'' in Springfield, Illinois. He was editor of the ''Catholic Times'', the official newspaper of the Springfield diocese, from 1992 to 1998. With Dale Hamm, he is the author of ''The Last of the Market Hunters'', available from Southern Illinois University Press.
---
Awards
:
Primary Literary Genre(s):
Fiction
Primary Audience(s):
Adult readers
Email:
dave.bakke@sj-r.com
Dave Bakke on WorldCat :
http://www.worldcat.org/search?q=dave+bakke
---
Selected Titles
God knows his name :
ISBN: 9780809381906 OCLC: 968758595 Southern Illinois University Press, Carbondale : ©2000.
God knows his name :
ISBN: 0809323273 OCLC: 43286608 Southern Illinois University Press, Carbondale : ©2000. Police found John Doe No. 24 in the early morning hours of October 11, 1945, in Jacksonville, Illinois. Unable to communicate, the deaf and mute teenager was labeled "feeble minded" and sentenced by a judge to the nightmarish jumble of the Lincoln State School and Colony in Jacksonville. He remained in the Illinois mental health care system for over thirty years and died at the Sharon Oaks Nursing Home in Peoria on November 28, 1993. Deaf, mute, and later blind, the young black man survived institutionalized hell: beatings, hunger, overcrowding, and the dehumanizing treatment that characterized state institutions through the 1950s. In spite of his environment, he made friends, took on responsibilities, and developed a sense of humor. People who knew him found him remarkable. Award-winning journalist Dave Bakke reconstructs the life of John Doe No. 24 through research into a half-century of the state mental health system, personal interviews with people who knew him at various points during his life, and sixteen black-and-white illustrations. After reading a story about John Doe in the New York Times, acclaimed singer-songwriter Mary Chapin Carpenter wrote and recorded "John Doe No. 24" and purchased a headstone for his unmarked grave. She contributes a foreword to this book. As death approached for the man known only as John Doe No. 24, his one-time nurse Donna Romine reflected sadly on his mystery. "Ah, well", she said, "God knows his name."
The last of the market hunters /
ISBN: 0809320762 OCLC: 436089297 Southern Illinois University Press, Carbondale : ©1996. "In 1901, at Crane Lake, seven miles west of Illinois Highway 78, four hunters killed over eight hundred ducks in a single day. In 1902, owing to that kill, a federal limit of fifty ducks a day was established, a limit that has now shrunk to three." "But limits were never for the likes of Dale Hamm and the market hunters who took waterfowl out of season and sold them to restaurants. Hamm learned market hunting from his father, Pete, and during the 1930s and 1940s, he kept his family alive by plying his twin skills: shooting ducks and eluding the authorities." "At the peak of his career, Hamm poached every private hunting club along the Illinois River from Havana to Beardstown. After market hunting died out, however, he became a legendary and almost respected - if controversial - character on the Illinois backwaters. Eventually, he was invited to hunt on the same clubs from which he had once been chased at the point of a shotgun. Judges, sheriffs, and even the head of undercover operations for the Illinois Department of Conservation hunted with him, and of course, all of these hunters knew his reputation. And their reward for hunting with the most notorious poacher in Illinois? If the joy of the hunt alone were not worth the risk of a slight taint to the reputation, these hunters certainly got their money's worth from Hamm's lifetime of outdoor knowledge gained from slogging through mud, falling through ice, hunting ducks at three o'clock in the morning, dodging game wardens, and running the world's only floating tavern."--Jacket.