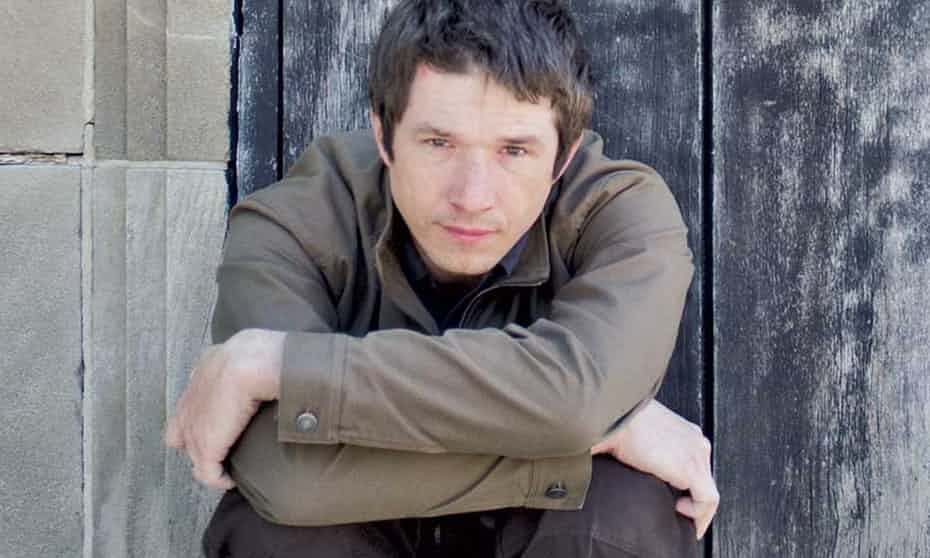 Jesse Ball
Born:
Port Jefferson, Long Island, New York 1978
Pen Name:
None
Connection to Illinois
: Ball lives in Chicago. He is a Professor of Writing at School of the Art Institute of Chicago.
Biography
: Jesse Ball is the prizewinning author of numerous volumes of fiction and poetry. Educated at Vassar College and Columbia University, he has lived at times in Europe, and has worked as an editor, a croupier, a tutor, and a photographer. His work has appeared in many major domestic and international journals. Jesse Ball was a Spy but has Retired to the Country, a website, showcases much work of writing and drawing.
---
Awards
:
Body of Work Creative Capital Award Winner in Literature, 2016; Illinois Author of the Year, Illinois Association of Teachers of English, 2015; Granta Best Young American Novelists 2017
Census 2018 Gordon Burn Prize; A RECOMMENDED BOOK OF 2018 BY: The New York Times, Buzzfeed, Esquire, Nylon, The Boston Globe, The Huffington Post, The Chicago Tribune, The Rumpus, The AV Club, Southern Living, The Millions, The Chicago Reader, Kirkus, Publishers Weekly, NPR
A Cure for Suicide Longlisted, National Book Award
Silence Once Begun Finalist, Young Lions Fiction Award, Los Angeles Times Book Prize
The Children Six Berlin Prize, American Academy in Berlin, 2018
Primary Literary Genre(s):
Fiction; Poetry
Primary Audience(s):
Adult readers; Young adult readers
Web:
https://jesseballauthornomination.weebly.com/a-history-of-ball.html
Wikipedia:
https://en.wikipedia.org/wiki/Jesse_Ball
---
Selected Titles
A cure for suicide /
ISBN: 1101870125 OCLC: 886672456 A man and a woman have moved into a small house in a small village. The woman is an "examiner," charged with teaching the man a series of simple functions—this is a chair, this is a fork, this is how you meet people. Still, the man is haunted by strange dreams, and when he meets a charismatic, volatile young woman named Hilda at a party, it throws everything he has learned into question. What is this village? And why is he here? A fascinating novel of love, illness, despair, and betrayal, A Cure for Suicide is the most captivating novel yet from one of our most audacious and original young writers.
Autoportrait
ISBN: 1646221389 OCLC: Catapult 2022 A work of unflinching honesty, Autoportrait is a hypnotic memoir of reflection, loss, and everyday joy from one of America's best contemporary novelists Jesse Ball has produced fourteen acclaimed works of deeply empathetic absurdism in poetry and fiction. Now, he offers readers his first memoir, one that showcases his "humane curiosity" (James Wood) and invites the reader into a raw and personal account of love, grief, and memory. Inspired by the memoir Édouard Levé put to paper shortly before his death, Autoportrait is an extraordinarily frank and intimate work from one of America's most brilliant young authors. The subtle power of Ball's voice conjures the richness of everyday life. On each page, half-remembered moments are woven together with the joys and triumphs—and the mistakes and humiliations, too—that somehow tell us who we are, why we are here. Held at the same height as tragic accounts of illness or death are moments of startling beauty, banality, or humor: "I wake in the morning, I sit, I walk long distances. If there is somewhere to swim, I may swim. If I have a bicycle, I will ride it, especially to meet someone. There is no more preparing for me to do, other than preparing for death, and I do that by laughing. Not laughing at death, of course. Laughing at myself." An extraordinary memoir that reminds us what is possible and builds to the kind of power one might feel reading Anne Carson's Glass Essay, or Joe Brainard's I Remember. Autoportrait will leave you feeling utterly invigorated, inspired, and a little afraid.
Census /
ISBN: 006267613X OCLC: 1025328133 Learning that he does not have long to live, a widower needs to figure out how to provide for his developmentally disabled adult son. Taking a job as a census taker, the two leave on a cross-country journey through towns named only by ascending letters of the alphabet. They meet the townspeople, some of whom welcome them into their homes, while others who bear the physical brand of past censuses on their ribs are wary of their presence. As they approach
How to set a fire and why /
ISBN: 1101870575 OCLC: 908517375 Lucia Stanton's father is dead, her mother is in a mental hospital, and she's recently been kicked out of school—again. Living with her aunt in a garage-turned-bedroom, and armed with only a book, a Zippo lighter, and a pocketful of stolen licorice, she spends her days riding the bus to visit her mom and following the only rule that makes any sense: Don't do things you aren't proud of. When Lucia discovers that her school has a secret Arson Club, her life is suddenly lit up; she'll do anything to join. Edgy, raw, and hilarious, How to Set a Fire and Why is a thrilling story about growing up the hard way.
March book /
ISBN: 0802141226 OCLC: 53967473 Grove Press, New York : 2004. Called "A young genius" by the Chicago Tribune, Jesse Ball has won acclaim for his novels and poetry combining skillful attention to form with a deeply resonant humanity. That same mastery of craft and vision are on display in his first published volume of poetry, March Book. With perfect line breaks, tenderly selected words, and inventive pairings, Ball leads us through his fantastic world. In five separate sections we meet beekeepers and parsons, a young woman named Anna in a thin linen dress, and an old scribe transferring the eponymous March Book. We witness a Willy Loman-esque worker who "ran out in the noon street / shirt sleeves rolled, and hurried after / that which might have passed" only to be told that there's nothing between him and "the suddenness of age." While these images achingly inform us of our delicate place in the physical world, others remind us why we still yearn to awake in it every day and "make pillows with the down / of stolen geese," "build / rooms in terms of the hours of the day."
Notes on My Dunce Cap
ISBN: 9780990593546 OCLC: 935194980 A text for teachers who want to reconsider hierarchy in their classrooms and for those curious about education as a context for creativity and collaboration. Drawn from Ball's experiences teaching at the School of the Art Institute of Chicago, Notes on my Dunce Cap includes advisory material regarding the role of the teacher, the creation of syllabi, and the manner in which groups may evaluate the work of an individual without harm. Alongside these notes that reflect on his teaching practice, sample SAIC syllabi create contexts in which students develop habits that become the basis for a writing practice. Reading lists cover topics such as child protagonists, the dérive, and fairytales, and classroom procedures encourage students to lucid dream, take long walks without cellphones, and participate in the Franz Kafka Fancier Society of Chicago. Ball describes dynamic ways to ask questions, facilitate discussion, organize exhibitions, and incorporate theatrical elements to draw the most out of students and teachers alike. Ball shakes up classroom habits and breathes new life into reading, questioning, teaching, and learning.--
Samedi the deafness :
ISBN: 0307278859 OCLC: 123350180 Vintage Contemporaries, New York : 2007. Witnessing the murder of a man who warns him of a conspiracy led by a man known as
Silence once begun
ISBN: 9780307908483 OCLC: 830681399 The disappearances of eight people from the same Japanese town baffles authorities until a signed confession appears on the police's doorstep implicating a salesman who refuses to speak, compelling a journalist to interview the subsequently condemned man's friends, family and jailors before his scheduled execution.
Sleep, death's brother :
ISBN: 9781945711022 OCLC: 961007576 Sleep, Death's Brother is an instruction manual on dreaming for children or incarcerated persons, teaching such individuals to lucid dream and thus use their dreams to somewhat escape their situations. While it is often the case that dream life is passively experienced, acclaimed novelist Jesse Ball (born 1978) reminds us that dreaming life is also a place where a sense of agency can grow. Even in the midst of physical or emotional environments that do not support such development in waking life, dreams are a place where one can take control. Ball calls for bravery in the exploration of this practice, and provides the dreamer with useful habits and techniques. Full of affirmation and wisdom, Sleep, Death's Brother is a guidebook "for all oneironauts young and old."
The curfew
ISBN: 9780307739858 OCLC: 676726775 Vintage Books, New York : 2011. The author of The Way Through Doors and Samedi the Deafness returns with this tender, spellbinding novel of a father and daughter living in a city ruled by fear. William and Molly lead a life of small pleasures, riddles at the kitchen table, and games of string and orange peels. All around them a city rages with war. When the uprising began, William's wife was taken, leaving him alone with their young daughter. They keep their heads down and try to remain unnoticed as police patrol the streets, enforcing a curfew and arresting citizens. But when an old friend seeks William out, claiming to know what happened to his wife, William must risk everything. He ventures out after dark, and young Molly is left to play, reconstructing his dangerous voyage, his past, and their future. An astounding portrait of fierce love within a world of random violence, The Curfew is a mesmerizing feat of literary imagination.
The Deaths of Henry King
ISBN: 1941250203 OCLC: Uncivilized Books 2017 In The Deaths of Henry King, the hapless Henry King, as advertised, dies. Not just once or even twice, but seven dozen times, each death making way for a new demise, moving from the comic to the grim to the absurd to the transcendent and back again. With text by Jesse Ball and Brian Evenson complimented by Lilli Carré's macabre, gravestone-rubbing-style art, Henry King's ends are brought to a vividly absurd life.
The divers' game :
ISBN: 0062676105 OCLC: 1061865736 The old-fashioned struggle for fairness has finally been abandoned. It was a misguided endeavor. The world is divided into two groups, pats and quads. The pats may kill the quads as they like, and do. The quads have no recourse but to continue with their lives. The Divers' Game is a thinly veiled description of our society, an extreme case that demonstrates a truth: we must change or our world will collapse. What is the effect of constant fear on a life, or on a culture? The Divers' Game explores the consequences of violence through two festivals, and through the dramatic and excruciating examination of a woman's final moments. Brilliantly constructed and achingly tender, The Divers' Game shatters the notion of common decency as the binding agent between individuals, forcing us to consider whether compassion is intrinsic to the human experience. With his signature empathy and ingenuity, Jesse Ball solidifies his reputation as one of contemporary fiction's most mesmerizing talents.
The Village on Horseback: Prose and Verse, 2003-2008
ISBN: 1571314423 OCLC: Minneapolis, Minn. : Milkweed Editions Minneapolis, Minn. : 2011 From the author of A Cure for Suicide and Census comes a philosophical recasting of myth and legend, folklore and popular culture: a fabulist's compendium of poetry and prose. Jesse Ball—long-listed for the National Book Award, a finalist for the New York Public Library's Young Lions Fiction Award, and named one of Granta's best young American novelists—is one of the most interesting, lyrical, fanciful, and "disturbingly original" (Chicago Tribune) writers working today. And The Village on Horseback is one of his most dazzling and varied works. These experimental pieces—including the Paris Review's Plimpton Prize–winning novella "The Early Deaths of Lubeck, Brennan, Harp & Carr"—ask the reader not to imagine the world for what it is, but for what it could be: a blank tableau on which a spirited imagination can conjure tales out of, seemingly, nothing. The Village on Horseback is an unmissable treat, a book of voyages to be taken on journeys far and wide.
The way through doors /
ISBN: 0307387461 OCLC: 229026847 Vintage Books, New York : 2009. When pamphleteer Selah Morse witnesses a taxi run down a young woman, he takes her to the hospital and, in telling the staff that he is her boyfriend and that her name is Mora Klein, is given custody of her. She is amnesiac, and his orders are to reconstruct her memories through story. hroughout, Morse searches out Mora Klein's identity, picking up other travelers along the way, among them a Coney Island mind reader; a doting husband who may or may not have made a deal with the devil; a love interest for Morse fascinated by the pamphleteer's opus; and a fiddle-playing dog.--From Publisher's Weekly.