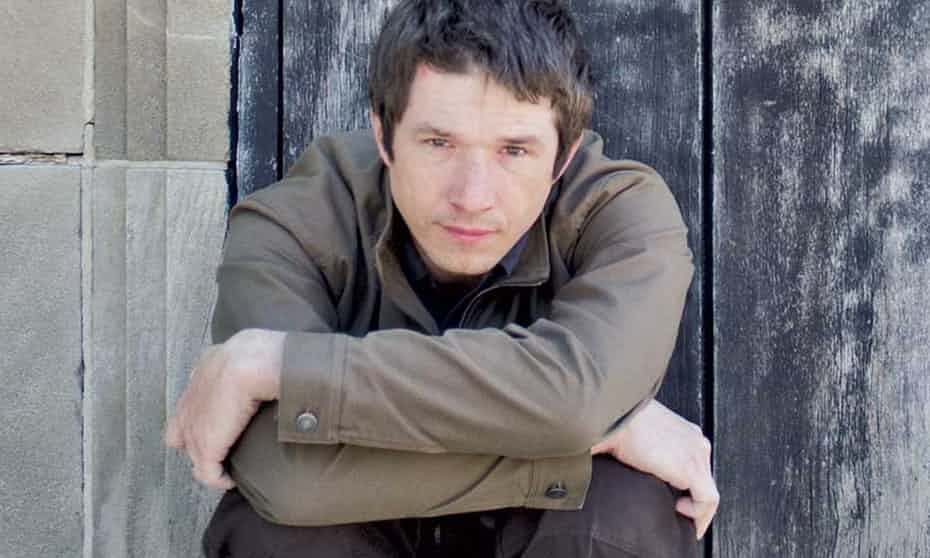 Jesse Ball
Born:
1978 in Port Jefferson, New York
Pen Name:
None
Connection to Illinois
: Ball lives in Chicago. He is a Professor of Writing at School of the Art Institute of Chicago (SAIC).
Biography
: Jesse Ball is the prizewinning author of numerous volumes of fiction and poetry. His work is a part of the tradition of Borges, Abe, Kafka, Walser, Kristof, Erpenbeck, Bernhard, Gogol and Schulz. His work has been published to acclaim in many parts of the world and translated into more than a dozen languages. He is on the faculty at the School of the Art Institute of Chicago, is a winner of the Paris Reviewís Plimpton Prize and the Gordon Burn Prize, and was long-listed for the National Book Award. He was named one of Grantaís Best Young American Novelists, and has been a fellow of the NEA, Creative Capital, and the Guggenheim Foundation.
---
Awards
:
'''Body of Work'''

-- Creative Capital Award Winner in Literature, 2016
-- Illinois Author of the Year, Illinois Association of Teachers of English, 2015
"Census"

-- A RECOMMENDED BOOK OF 2018 BY: The New York Times, Buzzfeed, Esquire, Nylon, The Boston Globe, The Huffington Post, The Chicago Tribune, The Rumpus, The AV Club, Southern Living, The Millions, The Chicago Reader, Kirkus, Publishers Weekly, NPR
"A Cure for Suicide"

-- Longlisted, National Book Award
"Silence Once Begun"

-- 'ÄčFinalist, Young Lions Fiction Award
-- Finalist, Los Angeles Times Book Prize
Primary Literary Genre(s):
Fiction; Poetry
Primary Audience(s):
Adult readers; Young adult readers
Website:
https://jesseballauthornomination.weebly.com/a-history-of-ball.html
Wikipedia:
https://en.wikipedia.org/wiki/Jesse_Ball
---
Selected Titles
A cure for suicide /
ISBN: 1101870125 OCLC: 886672456 A woman "examiner" and a man, her "claimant," move into a small house where the examiner teaches the claimant the most simple functions and monitors his progress, until an encounter at a party raises doubts about everything he has learned.
Census /
ISBN: 006267613X OCLC: 1025328133 Learning that he does not have long to live, a widower needs to figure out how to provide for his developmentally disabled adult son. Taking a job as a census taker, the two leave on a cross-country journey through towns named only by ascending letters of the alphabet. They meet the townspeople, some of whom welcome them into their homes, while others who bear the physical brand of past censuses on their ribs are wary of their presence. As they approach "Z," the man must confront the purpose of the census, and decide how to say good-bye to his son.
How to set a fire and why /
ISBN: 1101870575 OCLC: 908517375 "How to Set a Fire and Why is a blistering, singular, devastating novel by Jesse Ball ("A young genius who hits all of the right notes."--Chicago Tribune) about a teenage girl who has lost everything and will burn anything. Lucia has been kicked out of school, again, this time for stabbing a boy in the neck with a pencil. Her father is dead; her mother is in a mental institute; and she's living in a garage-turned-bedroom with her aunt. Making her way through the world with only a book, a Zippo lighter, and a pocket full of stolen licorice, Lucia spends her days riding the bus to visit her mother in The Home, avoiding the landlord who hates her, and following the only rule that makes any sense: Don't Do Things You Aren't Proud Of. When Lucia starts at Whistler High it seems no different from the schools that came before: girls play field hockey, chasing the ball like dogs, the school psychologist has beanbag chairs in her office, and detention means sitting silently surrounded by stupid people ("I am a veteran of detention"). But when Lucia discovers a secret Arson Club, she will do anything to be a part of it. With a biting wit and striking intelligence that she can't fully hide, Lucia animates her small-town life: the parties at an abandoned water park, visits to the 24-hour donut shop where her friend Lana's cousin works, the little island in the middle of a medical park where kids go to drink. As Lucia's fascination with the Arson Club grows, her chronicle becomes a riveting story of family, loss, misguided friendship, and destruction"--
March book /
ISBN: 0802141226 OCLC: 53967473 Grove Press, New York : 2004.
Notes on My Dunce Cap
ISBN: 9780990593546 OCLC: 935194980 A text for teachers who want to reconsider hierarchy in their classrooms and for those curious about education as a context for creativity and collaboration. Drawn from Ball's experiences teaching at the School of the Art Institute of Chicago, Notes on my Dunce Cap includes advisory material regarding the role of the teacher, the creation of syllabi, and the manner in which groups may evaluate the work of an individual without harm. Alongside these notes that reflect on his teaching practice, sample SAIC syllabi create contexts in which students develop habits that become the basis for a writing practice. Reading lists cover topics such as child protagonists, the deŐĀrive, and fairytales, and classroom procedures encourage students to lucid dream, take long walks without cellphones, and participate in the Franz Kafka Fancier Society of Chicago. Ball describes dynamic ways to ask questions, facilitate discussion, organize exhibitions, and incorporate theatrical elements to draw the most out of students and teachers alike. Ball shakes up classroom habits and breathes new life into reading, questioning, teaching, and learning.--
Samedi the deafness :
ISBN: 0307278859 OCLC: 123350180 Vintage Contemporaries, New York : 2007. Witnessing the murder of a man who warns him of a conspiracy led by a man known as "Samedi," James Sim, a mnemonist who possesses a photographic memory, is abducted and taken to a country mansion that houses a sanatorium dedicated to curing chronic liars, where James seeks to uncover the mystery of Samedi.
Silence once begun
ISBN: 9780307908483 OCLC: 830681399 The disappearances of eight people from the same Japanese town baffles authorities until a signed confession appears on the police's doorstep implicating a salesman who refuses to speak, compelling a journalist to interview the subsequently condemned man's friends, family and jailors before his scheduled execution.
Sleep, death's brother :
ISBN: 9781945711022 OCLC: 961007576
The curfew
ISBN: 9780307739858 OCLC: 676726775 Vintage Books, New York : 2011. The author of The Way Through Doors and Samedi the Deafness returns with this tender, spellbinding novel of a father and daughter living in a city ruled by fear. William and Molly lead a life of small pleasures, riddles at the kitchen table, and games of string and orange peels. All around them a city rages with war. When the uprising began, William's wife was taken, leaving him alone with their young daughter. They keep their heads down and try to remain unnoticed as police patrol the streets, enforcing a curfew and arresting citizens. But when an old friend seeks William out, claiming to know what happened to his wife, William must risk everything. He ventures out after dark, and young Molly is left to play, reconstructing his dangerous voyage, his past, and their future. An astounding portrait of fierce love within a world of random violence, The Curfew is a mesmerizing feat of literary imagination.
The divers' game :
ISBN: 0062676105 OCLC: 1061865736 The old-fashioned struggle for fairness has finally been abandoned. It was a misguided endeavor. The world is divided into two groups, pats and quads. The pats may kill the quads as they like, and do. The quads have no recourse but to continue with their lives. The Divers' Game is a thinly veiled description of our society, an extreme case that demonstrates a truth: we must change or our world will collapse. What is the effect of constant fear on a life, or on a culture? The Divers' Game explores the consequences of violence through two festivals, and through the dramatic and excruciating examination of a woman's final moments. Brilliantly constructed and achingly tender, The Divers' Game shatters the notion of common decency as the binding agent between individuals, forcing us to consider whether compassion is intrinsic to the human experience. With his signature empathy and ingenuity, Jesse Ball solidifies his reputation as one of contemporary fiction's most mesmerizing talents.
The way through doors /
ISBN: 0307387461 OCLC: 229026847 Vintage Books, New York : 2009. When pamphleteer Selah Morse witnesses a taxi run down a young woman, he takes her to the hospital and, in telling the staff that he is her boyfriend and that her name is Mora Klein, is given custody of her. She is amnesiac, and his orders are to reconstruct her memories through story. hroughout, Morse searches out Mora Klein's identity, picking up other travelers along the way, among them a Coney Island mind reader; a doting husband who may or may not have made a deal with the devil; a love interest for Morse fascinated by the pamphleteer's opus; and a fiddle-playing dog.--From Publisher's Weekly.