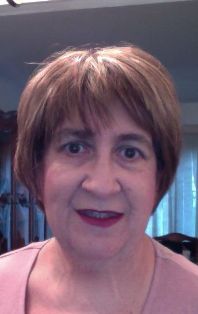 Barbara Barnett
Born:
1954 in Chicago, llinois
Pen Name:
None
Connection to Illinois
: Barnett currently lives in Wheeling, Illinois.
Biography
: Barbara Barnett is a noted speaker, author, blogger, entertainer, and educator. Co-Executive editor of Blogcritics, she is also Contributing TV/Film editor abd columnist with Blogcritics Magazine, an Internet magazine of pop culture, politics and more published by Technorati Media. In addition to writing about film and television, she writes opinion, feature and news pieces on a wide variety of topics, including politics, the writing life, technology, music, spirituality, religion, and culture.Her book, Chasing Zebras: The Unofficial Guide to House, M.D. has been translated into three languages.
---
Awards
:
Primary Literary Genre(s):
Fiction; Other
Primary Audience(s):
Adult readers
Email:
BarbaraSBarnett@hotmail.com
Website:
http://barbarabarnett.com
Barbara Barnett on WorldCat :
http://www.worldcat.org/search?q=barbara+barnett
---
Selected Titles
CHASING ZEBRAS :
ISBN: 1459651510 OCLC: 994901866 READHOWYOUWANT COM LTD, [Place of publication not identified], 2012.
Chasing zebras :
ISBN: 1550229559 OCLC: 679998800 ECW Press, Toronto : ©2010. "I look for zebras because other doctors have ruled out all the horses."--Dr. Gregory House Medical students are taught that when they hear hoofbeats, they should think horses, not zebras, but Dr. House's unique talent of diagnosing unusual illnesses has made House, M.D. one of the most popular and fascinating series on television. In "Chasing Zebras: The Unofficial Guide to House," M.D., Barbara Barnett, widely considered a leading House expert, takes fans deep into the heart of the show's central character and his world, examining the way this medical Sherlock Holmes's.