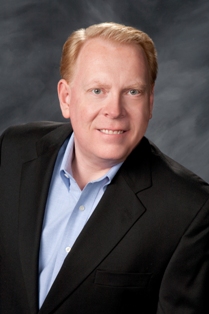 Michael Thomas Barry
Born:
1963 in Chicago, Illinois
Pen Name:
None
Connection to Illinois
: Barry was born on May 7, 1963 in Chicago, Illinois and raised in northwest suburban Wheeling, Illinois. He graduated from Wheeling High School in 1981 and attended Illinois College from 1981-83.
Biography
: Michael Thomas Barry earned Bachelor of Arts degrees in both Criminal Justice and History from the California State University, Fullerton and also holds a post graduate degree in legal assistantship from the University of California, Irvine. He is a columnist for CrimeMagazine.com, and pens the daily column 'What Happened on this Date in Crime.' Barry has also written the e-short story ''Once in a Blue Moon: A Short Story'' which is available on Amazon. Michael is a member of the Mystery Writers of America, Crime Writers Association, Biographers International, American Society of Journalists and Authors, and Authors Guild. He resides in Orange, California.
---
Awards
:
-- 2010 USA Book News Best Books Awards "finalist", ''Final Resting Places Orange County's Dead & Famous''
-- 2011 Readers Favorite Best Books Awards "silver medal", ''Fade to Black Graveside Memories of Hollywood Greats 1927-1950''
-- 2011 USA Book News Best B
Primary Literary Genre(s):
History & Biography ; Non-Fiction
Primary Audience(s):
Adult readers
Email:
mikeb63@aol.com
Website:
http://www.michaelthomasbarry.com
Michael Thomas Barry on WorldCat :
http://www.worldcat.org/search?q=michael+thomas+barry
---
Selected Titles
America's Literary Legends :
ISBN: 0764347020 OCLC: 880757979
Fade to black :
ISBN: 0764337092 OCLC: 682892384 Schiffer Pub., Atglen, Pa. : ©2011.
Final resting places :
ISBN: 9780764334214 OCLC: 591527380 Schiffer Pub., Atglen, PA : ©2010.
Great Britain's royal tombs :
ISBN: 9780764341298 OCLC: 794367231
Literary legends of the British Isles :
ISBN: 9780764344381 OCLC: 822019629 Brief biographies of British authors and photographs of their final resting places.
Murder & Mayhem :
ISBN: 0764339680 OCLC: 768166999 "Relive some of the most notorious and long-forgotten historical crime stories of early California from the Gold Rush to the mid-twentieth century. Told through shocking newspaper headlines of the time, these 52 stories include the exploits and dastardly deeds of infamous bandits, Joaquin Murrieta, Juan Flores, and Tiburcio Vasquez. Experience the poetic adventures of the most famous stagecoach robber, Black Bart, the murderous rampages of fiends, such as John Anschlag, Mose Gibson, Leon Soeder, Theodore Durrant, and the infamous Black Widow, Louise Peete. Also discussed are a treasure trove of unsolved murders including the notorious Black Dahlia slaying, the killing of mobster Bugsy Siegel, and the San Diego Slayer case. These true tales come to life with dozens of rare photographs. Sit back and relax as the darker side of the Golden State is explored."--Page 4 of cover.
Murder in the Cathedral
ISBN: 9781551999371 OCLC: 937698919 A vivid exploration of the fundamental contradiction of martyrdom. Though best known for his poetry, T.S. Eliot was also an accomplished playwright. Murder in the Cathedral is a beautiful, haunting poetic take on the martyrdom of Archbishop Thomas Becket in 1170. Becket sees his death coming, but embraces it. This strange duality - a martyr's death as both tragic and glorious - serves as the basis for the action. Penguin Random House Canada is proud to bring you classic works of literature in e-book form, with the highest quality production values. Find more today and rediscover books you never knew you loved.