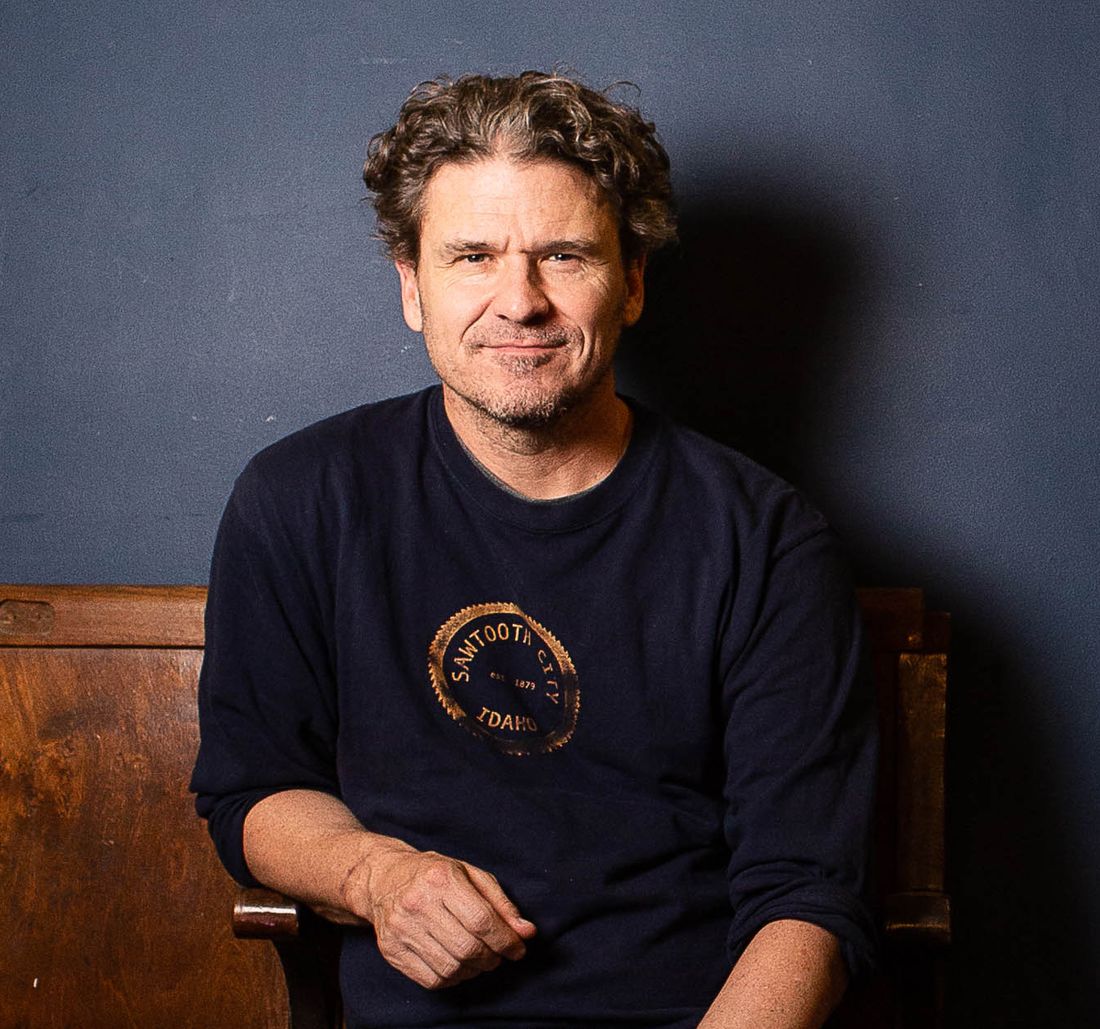 Dave Eggers
Born:
1970 in Boston, Massachusetts
Pen Name:
Doris Haggis-on-Whey and Benny Haggis-on-Whey and Dr. and Mr. Doris Haggis-On-Whey when co-authored with Christopher Eggers, Lucy Thomas, Daniel O'Mar
Connection to Illinois
: Eggers grew up in Lake Forest and graduated from the University of Illinois at Urbana-Champaign with a degree in journalism.
Biography
: David Eggers is a writer, editor, publisher, philanthropist and literary entrepreneur. He is the founder of ''McSweeney's'', an independent publishing company based in San Francisco that produces books, a quarterly journal of new writing (''McSweeney's Quarterly Concern''), and a monthly magazine (''The Believer''). McSweeney's also publishes ''Voice of Witness'', a nonprofit book series that uses oral history to illuminate human rights crises around the world. In 2004, Eggers taught at the University of California-Berkeley Graduate School of Journalism, and there, with Dr. Lola Vollen, he co-founded ''Voice of Witness''.Eggers is the cofounder of ''826 National'', a network of tutoring centers around the country - Chicago, Los Angeles, Brooklyn, Ann Arbor, Seattle, and Boston - and ''ScholarMatch'', a nonprofit organization designed to connect students with resources, schools, and donors to make college possible. His fiction has appeared in ''Zoetrope'', ''Punk Planet'' and ''The New Yorker''. He has written introductions to new editions of books. He currently has a weekly short-short-story section in the UK ''Guardian'' newspaper. He also writes a series of children's reference books with his brother, Toph, under the pen name 'Haggis-on-Whey'. Eggers currently resides in Northern California.
---
Awards
:
"""A Heartbreaking Work of Staggering Genius"""
-- Finalist for the Pulitzer Prize """What Is the What"""
-- Finalist for the National Book Critics Circle Award
-- New York Times Notable Book
-- New York Times Bestseller
-- Starred Review, Publishers Weekl
Primary Literary Genre(s):
Fiction; Non-Fiction
Primary Audience(s):
Adult readers; Children
Website:
https://daveeggers.net
Dave Eggers on WorldCat:
http://www.worldcat.org/search?q=dave+eggers
---
Selected Titles
A Heartbreaking Work of Staggering Genius
ISBN: 0375725784 OCLC: 42667954 One of the most mesmerizing memoirs of the literary season: a wrenching, hilarious, and stylistically groundbreaking story of a college senior who, in the space of five weeks, loses both of his parents to cancer and inherits his eight-year-old brother. "Well, this was when Bill was sighing a lot. He had decided that after our parents died he just didn't want any more fighting between what was left of us. He was twenty-four, Beth was twenty-three, I was twenty-one, Toph was eight, and all of us were so tired already, from that winter. So when something would come up, any little thing, some bill to pay or decision to make, he would just sigh, his eyes tired, his mouth in a sorry kind of smile. But Beth and I ... Jesus, we were fighting with everyone, anyone, each other, with strangers at bars, anywhere -- we were angry people wanting to exact revenge. We came to California and we wanted everything, would take what was ours, anything within reach. And I decided that little Toph and I, he with his backward hat and long hair, living together in our little house in Berkeley, would be world-destroyers. We inherited each other and, we felt, a responsibility to reinvent everything, to scoff and re-create and drive fast while singing loudly and pounding the windows. It was a hopeless sort of exhilaration, a kind of arrogance born of fatalism, I guess, of the feeling that if you could lose a couple of parents in a month, then basically anything could happen, at any time -- all bullets bear your name, all cars are there to crush you, any balcony could give way; more disaster seemed only logical. And then, as in Dorothy's dream, all these people I grew up with were there, too, some of them orphans also, most but not all of us believing that what we had been given was extraordinary, that it was time to tear or break down, ruin, remake, take and devour. This was San Francisco, you know, and everyone had some dumb idea -- I mean, wicca? -- and no one there would tell you yours was doomed. Thus the public nudity, and this ridiculous magazine, and the Real World tryout, all this need, most of it disguised by sneering, but all driven by a hyper-awareness of this window, I guess, a few years when your muscles are taut, coiled up and vibrating. But what to do with the energy? I mean, when we drive, Toph and I, and we drive past people, standing on top of all these hills, part of me wants to stop the car and turn up the radio and have us all dance in formation, and part of me wants to run them all over."--Excerpt from chapter 5.
A Hologram for the King
ISBN: 193636574X OCLC: 793580554 In a rising Saudi Arabian city, far from weary, recession-scarred America, a struggling businessman pursues a last-ditch attempt to stave off foreclosure, pay his daughter's college tuition, and finally do something great. In this novel the author takes us around the world to show how one man fights to hold himself and his splintering family together in the face of the global economy's gale-force winds.
Animals of the Ocean
ISBN: 1932416390 OCLC: 76919425 McSweeney's Pub., [San Francisco, Calif.] : 2006. Shares humorous misinformation about marine animals, including the duties of squid appendages, what water does on weekends, shark religion, and the kind of music that giant squids listen to on the train.
Children and the Tundra (HOW)
ISBN: 1940450047 OCLC: For many years the scientific and educational community has wondered and worried about the possibility that semi-sane scholar pretenders would find the means to put out a series of reference books aimed at children but filled with ludicrous misinformation. These books would be distributed through respectable channels and would inevitably find their way into the hands and households of well-meaning families, who would go to them for facts but instead find bizarre untruths. The books would look normal enough, but would read as if written by people who should at all costs be denied access to pens and pencils. Sadly, with the publication of this, the fifth volume in a proposed series of 377 reference books, that day has come. Children and the Tundra is actually two books in one, as Dr. Doris Haggis-on-Whey, due to space constraints, is forced to explain both the concept of children—a species she doesn't trust for a second—and the tundra, in one book. She is, as always, joined in her crusade of lies by her husband, Benny, who is mostly useless.
Cold Fusion (The Haggis-On-Whey World of Unbelievable Brilliance)
ISBN: 1934781215 OCLC: For many years the scientific and educational communities have wondered and worried about the possibility that semi-sane scholar-pretenders would find the means to publish a series of reference books aimed at children but filled with ludicrous misinformation. These books would be distributed through respectable channels and would inevitably find their way into the hands and households of well-meaning families, who would go to them for facts but instead find bizarre untruths. The books would look normal enough but would read as if written by people who should not have written them. Sadly, that day is upon us. The fourth book in the HOW series, Cold Fusion, is to be feared. Like its predecessors, Giraffes? Giraffes! and Animals of the Ocean, Cold Fusion must also be kept far from the young people in your life. This book reveals the secrets of cold fusion, one of the most controversial scientific pursuits that can be conducted in a bathtub.
Giraffes? Giraffes!
ISBN: 9781932416978 OCLC: 272250114 McSweeney's Pub., [San Francisco] : ©2007.
Her Right Foot
ISBN: 1452162816 OCLC: 966633910 In this honest look at the literal foundation of our country, Dave Eggers and Shawn Harris investigate a seemingly small trait of America's most emblematic statue. What they find is about more than history, more than art. What they find in the Statue of Liberty's right foot is the message of acceptance that is essential to an entire country's creation.
Heroes of the Frontier
ISBN: 045149380X OCLC: 946058401 Josie and her husband have split up, she's been sued by a former patient and lost her dental practice, and she's grieving the death of a young man senselessly killed. When her ex asks to take the children to meet his new fiancée's family, Josie makes a run for it, figuring Alaska is about as far as she can get without a passport. Josie and her kids, Paul and Ana, rent a rattling old RV named the Chateau, and at first their trip feels like a vacation; they see bears and bison, they eat hot dogs cooked on a bonfire, and they spend nights parked along icy cold rivers in dark forests. But as they drive, pushed north by the ubiquitous wildfires, Josie is chased by enemies both real and imagined. Past mistakes pursue her tiny family to the very edge of civilization.
How We are Hungry
ISBN: 1400095565 OCLC: 60188969 Vintage Books, New York : 2005. A debut collection of short stories presents a compelling cast of characters who struggle with inconvenient revelations, from the deserts of Egypt to the side of Interstate 5.
Jokes Told in Heaven About Babies
ISBN: 193241603X OCLC: 947100748 Mcsweeney'S, [Place of publication not identified] : 2003.
McSweeney's 44
ISBN: 1938073452 OCLC: 813394247 McSweeney's Quarterly Concern, San Francisco, Calif. : ©2013.
Short Short Stories
ISBN: 0141023082 OCLC: 60606497 Penguin, London : 2005. Dave Eggers has been partly responsible for a rejuvenation of short fiction in the USA, and these short stories are as original and witty as any of his longer works.
Surviving Justice
ISBN: 1932416234 OCLC: 62295019 McSweeney's, San Francisco : ©2005. "Beverly Monroe spent seven years in prison for murdering her companion of thirteen years; in fact, he had killed himself. Christopher Ochoa was persuaded to confess to a rape and murder he did not commit, and served twelve years of his life sentence before he was freed by DNA evidence. Michael Evans and Paul Terry each spent twenty-seven years in prison for a brutal rape and murder they did not commit. They were teenagers when they entered prison; they were middle-aged men when DNA proved their innocence. After spending years behind bars, hundreds of men and women with incontrovertible proof of their innocence including 120 from death row have been released from America's prisons. They were wrongfully convicted because of problems that plague many criminal proceedings inept defense lawyers, overzealous prosecutors, deceitful and coercive interrogation tactics, bad science, snitches, and eyewitness misidentification. The lives of these victims of the U.S. criminal justice system were effectively wrecked. Finally free, usually after more than a decade of incarceration, they re-enter society with nothing but the scars from a harrowing descent into prison only to struggle to survive on the outside. The thirteen men and women portrayed here, and the hundreds of others who have been exonerated, are the tip of the iceberg. There are countless others thousands by all estimates who are in prison today for crimes they did not commit. These are the stories of some of the wrongfully convicted, who have managed, often by sheer luck, to prove their innocence. Their stories are spellbinding, heartbreaking, unimaginable, and ultimately inspiring. After reading these deeply personal accounts, you will never look at the criminal justice system the same way."--Publisher's website.
Teachers Have it Easy
ISBN: 1595581286 OCLC: 70264414 New Press ; New York : 2006. Presents an examination of the reality of public school teaching in the United States, combining facts and statistics with the voices of schoolteachers from across the country, describing how society views teachers and how public policy intersects with teachers' lives.
The Captain and the Glory
ISBN: 0525659080 OCLC:
The Circle
ISBN: 0345807294 OCLC: 856053194 "The Circle is the exhilarating new novel from Dave Eggers, best-selling author of A Hologram for the King, a finalist for the National Book Award. When Mae Holland is hired to work for the Circle, the world's most powerful internet company, she feels she's been given the opportunity of a lifetime. The Circle, run out of a sprawling California campus, links users' personal emails, social media, banking, and purchasing with their universal operating system, resulting in one online identity and a new age of civility and transparency. As Mae tours the open-plan office spaces, the towering glass dining facilities, the cozy dorms for those who spend nights at work, she is thrilled with the company's modernity and activity. There are parties that last through the night, there are famous musicians playing on the lawn, there are athletic activities and clubs and brunches, and even an aquarium of rare fish retrieved from the Marianas Trench by the CEO. Mae can't believe her luck, her great fortune to work for the most influential company in the world--even as life beyond the campus grows distant, even as a strange encounter with a colleague leaves her shaken, even as her role at the Circle becomes increasingly public. What begins as the captivating story of one woman's ambition and idealism soon becomes a heart-racing novel of suspense, raising questions about memory, history, privacy, democracy, and the limits of human knowledge"--
The Lifters
ISBN: 1524764191 OCLC:
The Monk of Mokha
ISBN: 9781101971444 OCLC: 987983540 From bestselling author Dave Eggers, the incredible true story of a young Yemeni American man, raised in San Francisco, who dreams of resurrecting the ancient art of Yemeni coffee but finds himself trapped in Sana'a by civil war. Mokhtar Alkhanshali is twenty-four and working as a doorman when he discovers the astonishing history of coffee and Yemen's central place in it. He leaves San Francisco and travels deep into his ancestral homeland to tour terraced farms high in the country's rugged mountains and meet beleaguered but determined farmers. But when war engulfs the country and Saudi bombs rain down, Mokhtar has to find a way out of Yemen without sacrificing his dreams or abandoning his people.--
The Parade
ISBN: 0525655301 OCLC:
The Story of Captain Nemo
ISBN: 1782692088 OCLC: 1064921376 'Don't you worry, son. Whatever it is that's been killing the sailors, I will kill it.' In this science-fiction classic - reimagined by Dave Eggers in modern times, and from the point of view of the fourteen-year-old Consuelo - the famous oceanographer Pierre Arronax sets sail from New York. His aim: to hunt down a mysterious sea-monster which has been terrorising the oceans, wrecking ship after ship and causing countless deaths. But they discover an even stranger truth: the 'sea-monster' is in fact a submarine, captained by Nemo, and he is living in self-imposed exile in international waters. Consuelo and Arronax join Nemo on the submarine, and so begin their exciting adventures.
The unforbidden is compulsory, or, Optimism :
ISBN: 1932416102 OCLC: 56411420 McSweeney's Books, San Francisco : ©2004.
This Bridge Will Not Be Gray
ISBN: 9781940450476 OCLC: The Golden Gate Bridge is the most famous bridge in the world. It is also, not entirely coincidentally, the world's first bright-orange bridge. But it wasn't supposed to be that way. In this book, fellow bridge-lovers Dave Eggers and Tucker Nichols tell the story of how it happened—how a bridge that some people wanted to be red and white, and some people wanted to be yellow and black, and most people wanted simply to be gray, instead became, thanks to the vision and stick-to-itiveness of a few peculiar architects, one of the most memorable man-made objects ever created. Told with playful paper cut-outs and irresistible prose, This Bridge Will Not Be Gray is a joyful history lesson in picture-book form—a gorgeously crafted story that teaches us how beauty and inspiration tend to come from the most unexpected places. Sometimes you have to fight for what you believe in, even if it's just a color.
Tomorrow Most Likely
ISBN: 1452172781 OCLC:
What Can a Citizen Do?
ISBN: 1452173133 OCLC: 1019613612 Rhyming text explores citizenship, showing readers how seemingly unrelated actions, such as planting a tree or joining a cause can create a community.
What is the What
ISBN: 1932416641 OCLC: 75428313 A biographical novel traces the story of Valentino Achak Deng, who as a boy of seven was separated from his family when his village in southern Sudan was attacked by government helicopters and became one of the estimated 17,000 "lost boys of Sudan" before relocating from a Kenyan refugee camp to Atlanta in 2001.
You Shall Know Our Velocity!
ISBN: 1400033543 OCLC: 52381257 Vintage, New York : 2003. After acquiring $32,000, Will and Hand, devastated over the death of their closest friend, travel around the world giving away the money, in a rowdy debut novel from the author of A Heartbreaking Work of Staggering Genius.
Your Disgusting Head
ISBN: 0743267257 OCLC: 57434538 Simon & Schuster, New York : ©2004. Shares humorous misinformation about the human head, including unappetizing untruths about which teeth do not bite, the color of the tongue, and the state of the human mind.
Your Fathers, Where are They? And the Prophets, Do They Live Forever?
ISBN: 1101874198 OCLC: 876467193 In a barracks on an abandoned military base, miles from the nearest road, Thomas watches as the man he has brought wakes up. Kev, a NASA astronaut, doesn't recognize his captor, though Thomas remembers him. Kev cries for help. He pulls at his chain. But the ocean is close by, and nobody can hear him over the waves and wind. Thomas apologizes. He didn't want to have to resort to this. But they really needed to have a conversation, and Kev didn't answer his messages. And now, if Kev can just stop yelling, Thomas has a few questions.
Zeitoun
ISBN: 0307387941 OCLC: 332257182 McSweeney's Books, San Francisco : ©2009. In the wake of Hurricane Katrina, longtime New Orleans residents Abdulrahman and Kathy Zeitoun are cast into an unthinkable struggle with forces beyond wind and water. In the days after the storm, Abdulrahman traveled the flooded streets in a secondhand canoe, passing on supplies and helping those he could. A week later, on September 6, 2005, Zeitoun abruptly disappeared--arrested and accused of being an agent of Al-Qaeda.