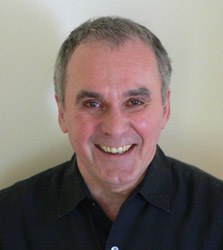 John O. Cech
Born:
1944 in Chicago, Illinois
Pen Name:
None
Connection to Illinois
: Cech was born in Chicago.
Biography
: John Cech is an award-winning writer, teacher, scholar and critic. He is a Professor of English and Children's Literature at the University of Florida in Gainsville, where he currently serves as the Director of the Universityís Center for Childrenís Literature and Culture. He is also the director of the Center for Childrenís Literature and Culture.
---
Awards
:
'''''My Grandmother's Journey'''''
-- Outstanding Book in the Field of Social Studies, Children's Book Council and the National Council of Social Studies '''''First Snow, Magic Snow'''''
-- Outstanding Book in the Field of Social Studies, Children's Book Coun
Primary Audience(s):
Adult readers; Children; Children; Young adult readers
Email:
jcech@english.ufl.edu
Website:
http://www.johncech.com/John_Cech___.html
John O. Cech on WorldCat :
http://www.worldcat.org/search?q=john+o.+cech
---
Selected Titles
A rush of dreamers :
ISBN: 1569247757 OCLC: 37397962 Marlowe, New York : 1997. Fictionalized account of the life of the Emperor Norton of California in Gold Rush days.
Aesop's fables /
ISBN: 1402752989 OCLC: 244063850 Sterling, New York : ©2009. Beautiful illustration throughout enhances this wonderful collection of timeless tales, including "The Sun and the Wind," "The City Mouse and the Country Mouse," "The Fox and the Grapes," and many others.
Angels and wild things :
ISBN: 0271009497 OCLC: 26933466 Pennsylvania State University Press, University Park : ©1995. Angels and Wild Things examines the unique contribution of Maurice Sendak to the literature of childhood. It is the first comprehensive reading of Sendak's key works that considers the symbolic child who has appeared and developed in Sendak's books and remains at the center of his vision. By fusing biographical, historical, cultural, and literary materials with the insights of depth psychology and archetypal theory, this study traces the evolution of Sendak's work - from its first, bold steps in the 1950s, to its liberating breakthroughs of the 1960s and early 1970s, to the rich complexity of his most recent books. Although touching on many of the works that Sendak has been involved with, John Cech concentrates on those books that Sendak has both written and illustrated - in essence, those works over which he has had complete artistic control. It is in these books that we can see most clearly the poesis of Sendak's art, the alchemy of his creative process that has woven together the remembrances of his own things past, the spirit of his times, the history of children's literature, and Sendak's animating concern with the archetypal figure of the child - a symbol of creative potential, emotional vitality, and spiritual renewal. Angels and Wild Things documents the major role that Sendak has played in helping to develop a literature of fantasy for young children, one that could explore the "inside," the emotional, imaginative terrain of a child's experience.
Django /
ISBN: 0027657051 OCLC: 29756949 Four Winds Press ; New York : ©1994. In this retelling of a Floridian legend, a boy learns to fiddle and later uses his music to save the forest animals from the floods caused by a hurricane.
First snow, magic snow /
ISBN: 0027179710 OCLC: 25165281 Four Winds Press, New York : ©1992. A little girl made from the magical first snow lives with a lonely man and his wife through the winter, and when she disappears in the spring, the couple set out in search of her.
Imagination and innovation :
ISBN: 0545089220 OCLC: 310398653 Scholastic Press, New York : 2009. Explores the work of director Morton Schindel at Weston Woods Studios, and his commitment to producing quality children's films.
Jack and the beanstalk /
ISBN: 1402730640 OCLC: 85813607 Sterling Pub. Co., New York : ©2008. A boy climbs to the top of a giant beanstalk where he uses his quick wits to outsmart an ogre and make his and his mother's fortune. Includes historical notes on versions of this tale, other heroic stories, and alternate "ascension" tales.
Jacques-Henri Lartigue :
ISBN: 0663592747 OCLC: 34141101 Silver Burdett Ginn, Needham, MA. : ©1996. Photographs taken by a French boy after he received his first camera in 1902.
My grandmother's journey /
ISBN: 0689818904 OCLC: 38833079 Aladdin Paperbacks, New York : 1996 A grandmother tells the story of her eventful life in early twentieth-century Europe and her arrival in the United States after World War II.
Puss in boots /
ISBN: 1402744366 OCLC: 289067823 Sterling, New York : ©2010. A clever cat helps his poor master win fame, fortune, and the hand of a beautiful princess. Includes historical notes on versions of this tale and other fairy tales.
Rapunzel /
ISBN: 1454916796 OCLC: 927462474 A poor couple is forced to surrender their newborn daughter to a powerful witch, all for having stolen some lettuce to satisfy the wife's unbearable hunger. And so the witch takes Rapunzel to a secluded tower, where the girl spends her days singing and braiding her long hair. Then, one day, a prince hears her sweet voice and everything changes. Includes notes about the origins of the story.
Rumpelstiltskin /
ISBN: 1454919086 OCLC: 85765951 A strange little man helps the miller's daughter spin straw into gold for the king on the condition that she will give him her first-born child. Includes historical notes on the story's origins, versions from other countries, and the significance of names.
The elves and the shoemaker /
ISBN: 1454916761 OCLC: 927462216 Adapted from the perennially popular Brothers Grimm story, John Cech's engaging retelling of "The Elves and the Shoemaker" features uniquely compelling and otherworldly illustrations by Kirill Chelushkin. Their acclaimed version now in paper brings this magical tale of kindness and generosity to a new generation of readers. Includes notes about the origins of the story.
The nutcracker /
ISBN: 1454921161 OCLC: 936411086 In this retelling of the original 1816 German story, Godfather Drosselmeier gives young Marie a nutcracker for Christmas, and she finds herself in a magical realm where she saves a boy from an evil curse.
The princess and the pea /
ISBN: 1454916788 OCLC: 65819577 Sterling, New York, NY : ©2007. An abridgement of the tale in which a girl proves that she is a real princess by feeling a pea through twenty mattresses and twenty featherbeds. Includes historical notes about Hans Christian Anderson and the original fairy tale.
The Southernmost Cat /
ISBN: 0689805101 OCLC: 29550071 Simon & Schuster Books for Young Readers, New York : ©1996. While being dragged around the Atlantic Ocean by a huge fish, an adventuresome cat, whose life bears an amazing resemblence to that of Ernest Hemingway, recalls the events of his previous eight existences.
The twelve dancing princesses /
ISBN: 1454919094 OCLC: 244063814 Sterling, New York : ©2009. A retelling of the traditional tale of how the king's twelve daughters wear out their shoes every night while supposedly sleeping in their locked bedroom.