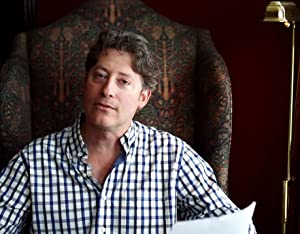 Dan Klefstad
Born:
in
Pen Name:
None
Connection to Illinois
: Klefstad lives in DeKalb and is a graduate of Northern Illinois University.
Biography
: Dan Klefstad is a longtime radio host and newscaster at NPR station WNIJ. His latest novel, Fiona's Guardians, is about humans who work for a beautiful manipulative vampire named Fiona. The book was adapted by Artists' Ensemble Theater for their Mysterious Journey podcast.
---
Awards
:
Primary Literary Genre(s):
Fiction
Primary Audience(s):
Adult readers
Blog:
https://danklefstad.medium.com/diy-book-promo-one-authors-journey-99bd7b32e56c
E-Mail:
danklefstad@gmail.com
Facebook:
https://www.facebook.com/dan.klefstad
LinkedIn:
https://www.linkedin.com/in/dan-klefstad-5bb8bb28/
Twitter:
https://twitter.com/danklefstad
Web:
http://www.danklefstad.com/
Web:
http://www.danklefstad.com/podcasts.html
YouTube:
http://www.danklefstad.com/videos.html
---
Selected Titles
Fiona's Guardians
ISBN: 1916212638 OCLC: Burton Mayers Books 2020 When a vampire seduces you, death is minutes away. When she hires you, you'll soon wish you were dead.It's a truth known to every guardian who worked for Fiona, including Daniel. Aside from managing the day-to-day chores and keeping them protected, he manages an investment portfolio to buy stolen blood from hospital workers. The 250-year-old Fiona needs 10 pints of human blood every night. As a result of this, Daniel and Fiona are always on the lookout for police but fail to notice their gradual encirclement by Mors Strigae, an ancient order of monks dedicated to the extermination of vampires. Gone for a century, the monks start a new war when they destroy Fiona's sire. This time, her vampire family is pushed to the edge of extinction -- and the humans who serve them are hunted and executed. After 35 years, what keeps him loyal? And will he ever be allowed to leave?
Shepherd & the Professor
ISBN: 1612966772 OCLC: 951976889 Most people take comfort knowing their family and friends will remember them after they die. For Susan Shepherd, "remembering" is bullshit. She wants an eternal shrine to her sacrifice: a book that never goes out of print. Shepherd served her country in the Gulf War, got shot while serving her community as a cop, raised an ungrateful daughter by herself -- and for what? A diagnosis of terminal cancer and she isn't even fifty. If you were in her shoes, you might agree that nothing short of national perpetual acknowledgement will do. She's glad you feel that way; she just wrote a memoir and sent a flurry of query letters, hoping a publisher will memorialize her with a best-seller. After hitting Send, she waits not-at-all patiently for an editor to decide if her story will sell enough copies -- that is, if her life really mattered.