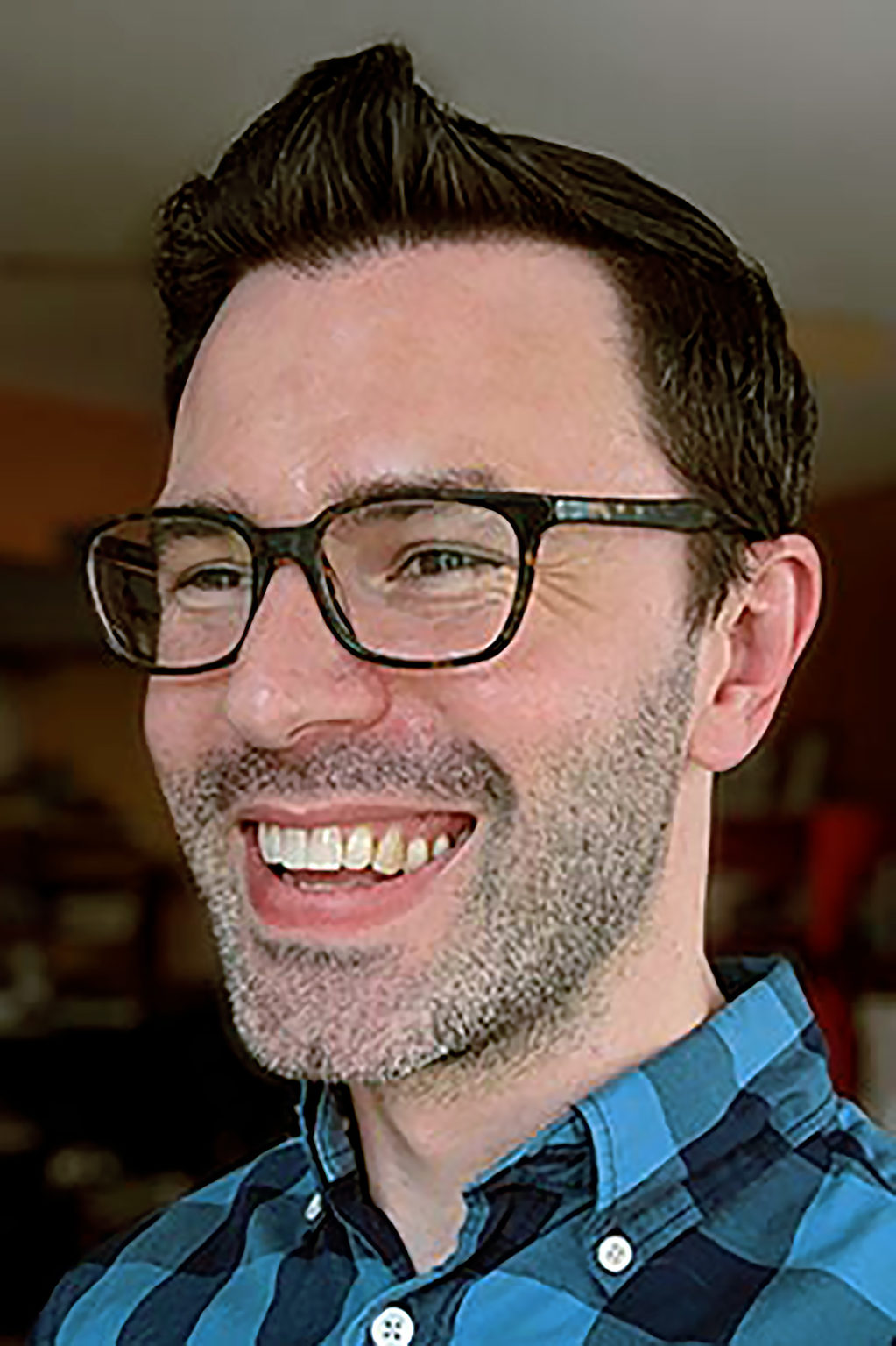 Chad Sell
Born:
Pen Name:
None
Connection to Illinois
: Sell lives in Chicago.
Biography
: Chad Sell grew up in a small town in central Wisconsin. He lived in a neighborhood much like the Cardboard Kingdom where he and his friends bounded through backyards in imaginative games and outfits! He also drew a lot and came up with all kinds of colorful characters. His favorites were often the villains, because despite being different and misunderstood, they were powerful, confident, and got the best costumes.
---
Awards
:
The Cardboard Kingdom

-- Best Books of the Year, KIRKUS REVIEWS
-- Best Books of the Year, New York Public Library
-- Best Books of the Year, School Library Journal
-- 20 Master List Selection, Texas Bluebonnet, 2019
-- Starred Review, Kirkus
-- Starred Review, Publishers Weekly
-- Starred Review, School Library Journal
-- Starred Review, Booklist
-- ILLINOIS READS Book Selection, Illinois Reading Council, 2019
Primary Literary Genre(s):
C:CHILDREN; Fiction; Illustrator; Non-Fiction
Facebook:
https://www.facebook.com/chadsellcomics/
Instagram:
https://www.instagram.com/chadsell01/?hl=en
Twitter:
https://twitter.com/chadsell01
Website:
/https://chadsellcomics.com/
YouTube:
https://www.youtube.com/channel/UCQTxzTOsOlZ-Axez7u_12uQ
---
Selected Titles
DOODLEVILLE.
ISBN: 1984894714 OCLC: 1125129323 Drew is just a regular artist. But there's nothing ordinary about her art. Her doodles are mischievous . . . and rarely do they stay in Doodleville, the world she's created in her sketchbook. Instead, Drew's doodles prefer to explore the world outside. But after an inspiring class trip to the Art Institute of Chicago--where the doodles cause a bit too much trouble--Drew decides it's time to take her artistic talents to the next level. Enter the Leviathan--Levi, for short. He's bigger and better than anything Drew has ever created before. He's a monster, but a friendly one. That is, until Levi begins to wreak havoc on Drew's other doodles--and on the heroes her classmates have dreamt up. Levi won't be easily tamed, and it seems there is a link between the monster's bad behavior and Drew's feelings. With the help of her loyal art club friends, will she be able to save Doodleville--and Levi--before it's too late?
Roar of the beast /
ISBN: 0593125541 OCLC: 1201178417 "It's nearly Halloween in The Cardboard Kingdom, and one thing is for sure: a mystery is afoot. Nate is positive he saw a monster in his backyard. It wasn't a shadow or a rustling tree. It wasn't his eyes playing a trick on him. It was a monster, plain and simple. But the trouble is, no one believes him. Even his stepbrother, Elijah, says he must have imagined it... Until it shows up over and over again in the kingdom. Always at night, always on the move. This monster is quick, and it's, well, super scary. Even Vijay the Beast is rattled by this menacing new creature. But what does the monster want? Why has it come to the kingdom? And what can the kids do about it? It will take the greatest heroes, scientists, and sleuths in the Cardboard Kingdom to crack the case!"--Book jacket
The cardboard kingdom
ISBN: 9781524719395 OCLC: 1037275349 Follows the adventures of a group of neighborhood children who create costumes from cardboard and use their imagination in adventures with knights, robots, and monsters.