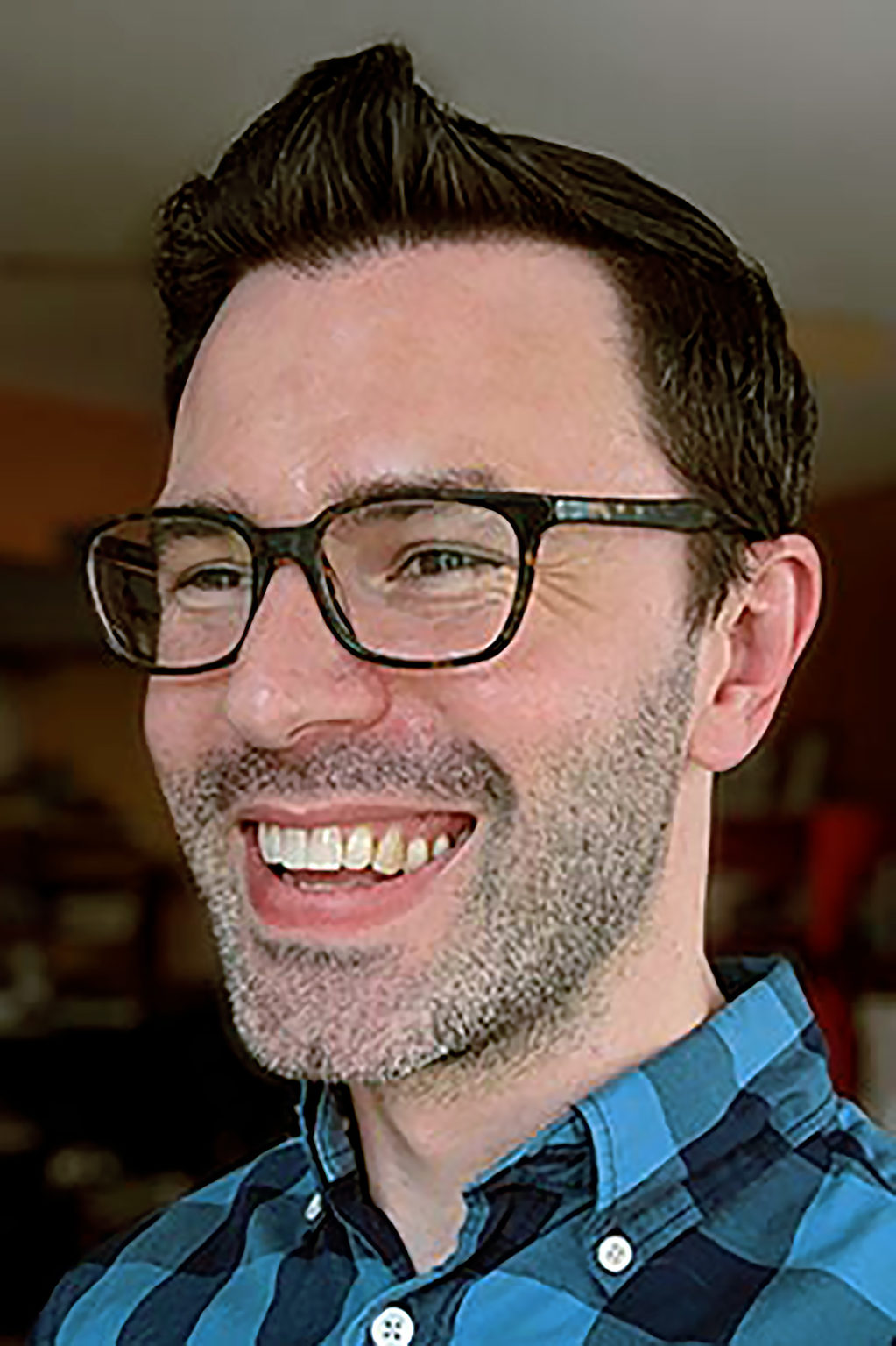 Chad Sell
Born:
Pen Name:
None
Connection to Illinois
: Sell lives in Chicago.
Biography
: Chad Sell grew up in a small town in central Wisconsin. He lived in a neighborhood much like the Cardboard Kingdom where he and his friends bounded through backyards in imaginative games and outfits! He also drew a lot and came up with all kinds of colorful characters. His favorites were often the villains, because despite being different and misunderstood, they were powerful, confident, and got the best costumes.
---
Awards
:
The Cardboard Kingdom NAMED ONE OF THE BEST BOOKS OF THE YEAR BY KIRKUS REVIEWS, THE NEW YORK PUBLIC LIBRARY, SCHOOL LIBRARY JOURNAL; A TEXAS BLUEBONNET 2019-20 MASTER LIST SELECTION; Illinois READS Book Selection, Illinois Reading Council, 2019; Starred Reviews - Kirkus, Scho
The Stupendous Switcheroo: New Powers Every 24 Hours Illinois READS Book Selection, Illinois Reading Council, 2024
Primary Literary Genre(s):
Fiction; Illustrator; Non-Fiction
Primary Audience(s):
Children
Facebook:
https://www.facebook.com/chadsellcomics/
Instagram:
https://www.instagram.com/chadsell01/?hl=en
Twitter:
https://twitter.com/chadsell01
Web:
https://chadsellcomics.com/
YouTube:
https://www.youtube.com/channel/UCQTxzTOsOlZ-Axez7u_12uQ
---
Selected Titles
Doodleville #2: Art Attacks!
ISBN: 1984894730 OCLC: Knopf Books for Young Readers 2022 Drew and her mischievous doodles are back—and planning a heist-in-reverse at the Art Institute of Chicago—in the sequel to Doodleville, which Lincoln Peirce calls "a masterpiece."Drew never meant for this to happen. She didn't mean for her doodle Mike to steal the centuries-old hat. She didn't mean for Levi to steal the centuries-old baby (when he was supposed to be returning the coveted hat!). And she definitely didn't mean to send the Art Institute of Chicago into a downward spiral of art-on-art combat. She just wanted to fix a simple mistake! Now everything's gone wrong, and it's mayhem at the museum. Drew is sure she's going to become public enemy #1, wanted posters and all. But it turns out Drew and her art club might be the museum's only chance at resolution and restoration. Can they fix it before centuries worth of masterpieces are destroyed forever?
DOODLEVILLE.
ISBN: 1984894714 OCLC: 1125129323 Drew is just a regular artist. But there's nothing ordinary about her art. Her doodles are mischievous . . . and rarely do they stay in Doodleville, the world she's created in her sketchbook. Instead, Drew's doodles prefer to explore the world outside. But after an inspiring class trip to the Art Institute of Chicago--where the doodles cause a bit too much trouble--Drew decides it's time to take her artistic talents to the next level. Enter the Leviathan--Levi, for short. He's bigger and better than anything Drew has ever created before. He's a monster, but a friendly one. That is, until Levi begins to wreak havoc on Drew's other doodles--and on the heroes her classmates have dreamt up. Levi won't be easily tamed, and it seems there is a link between the monster's bad behavior and Drew's feelings. With the help of her loyal art club friends, will she be able to save Doodleville--and Levi--before it's too late?
Roar of the beast /
ISBN: 0593125541 OCLC: 1201178417
The cardboard kingdom
ISBN: 9781524719395 OCLC: 1037275349 Follows the adventures of a group of neighborhood children who create costumes from cardboard and use their imagination in adventures with knights, robots, and monsters.
The Stupendous Switcheroo: New Powers Every 24 Hours
ISBN: 0593427300 OCLC: Knopf Books for Young Readers 2023 What would happen if you woke up every single day with a different, surprise SUPERPOWER?! Find out in this zany, hilarious illustrated novel from Mary Winn Heider and Chad Sell.The morning of his mom's business trip, Switcheroo wakes up to discover he has telekinesis. Which is super convenient when he has to give his babysitter-robot the slip to fight crime all day. But it's less convenient when he's recruited to fight crime again the next day, only to realize he can no longer move objects with his mind. Instead, he can talk to cats! Fun, but not nearly as useful. A new superpower every day should be exciting, right? What could possibly go wrong?