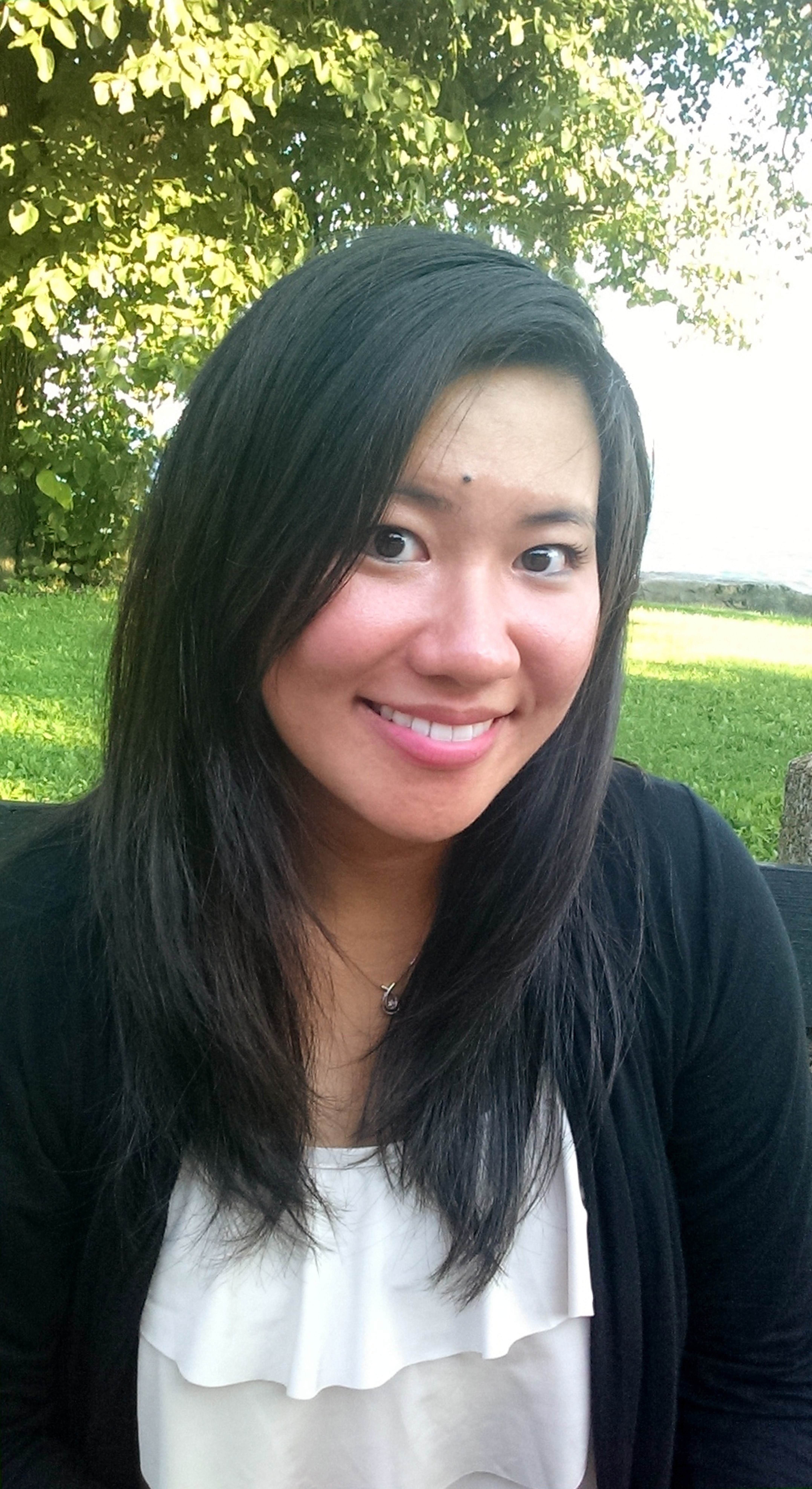 Gloria Chao
Born:
Pen Name:
None
Connection to Illinois
: Chao lives in Chicago.
Biography
: Gloria Chao is an MIT grad turned dentist turned writer. When she's not writing, you can find her on the curling ice, where she and her husband are world-ranked in mixed doubles.
---
Awards
:
American Panda Junior Library Guild Selection; B&N Teen Blog Most Anticipated Debuts, 2018; Justine Magazine's Most Anticipated Books, 2018;Bustle's 27 Most Anticipated YA Contemporary Books; New York Public Library's Most Anticipated YA Books, 2018;Hypable's Most Anticipated Diverse YA Books, 2018; Read Brightly's 18 Most Exciting YA Books, 2018; Book Riot's Must Read February Books; Starred Reviews: VOYA, School Library Journal, Booklist, Publishers Weekly;ILLINOIS READS Book Selections, Illinois Reading Council, 2019
Our Wayward Fate BuzzFeed's 24 YA Books To Devour During Asian Pacific American Heritage Month; Paste Best Young Adult Novel of October, 2019; B&N Teen Blog's October's Best YA Reads; She Reads's 10 Diverse books by women to read, 2019; Indigo Most Anticipated Teen Title
When You Wish Upon a Lantern A Buzzfeed Most Anticipated Book! A Popsugar Best Book of 2023! A Common Sense Media Book of the Month!
Primary Literary Genre(s):
Fiction
Primary Audience(s):
Young adult readers
Blog:
https://gloriachao.wordpress.com/blog/
Facebook:
https://www.facebook.com/gloriachaoauthor/
Instagram:
https://www.instagram.com/gloriacchao/
Twitter:
https://twitter.com/gloriacchao
Web:
https://gloriachao.wordpress.com/
---
Selected Titles
American Panda
ISBN: 1481499106 OCLC: 989964129 A freshman at MIT, seventeen-year-old Mei Lu tries to live up to her Taiwanese parents' expectations, but no amount of tradition, obligation, or guilt prevent her from hiding several truths-- that she is a germaphobe who cannot become a doctor, she prefers dancing to biology, she decides to reconnect with her estranged older brother, and she is dating a Japanese boy. Can she find a way to be herself, before her web of lies unravels?
Our Wayward Fate
ISBN: 1534427619 OCLC: 1108809802 Seventeen-year-old Ali is simultaneously swept up in a whirlwind romance and down a rabbit hole of family secrets when another Taiwanese family moves into tiny, predominantly-white, Plainhart, Indiana.
Rent a Boyfriend
ISBN: 1534462457 OCLC: 1139768271 Chloe Wang is nervous to introduce her parents to her boyfriend, because the truth is, she hasn't met him yet either. She hired him from Rent for Your 'Rents, a company specializing in providing fake boyfriends trained to impress even the most traditional Asian parents. Drew Chan's passion is art, but after his parents cut him off for dropping out of college to pursue his dreams, he became a Rent for Your 'Rents employee to keep a roof over his head. Luckily, learning protocols like
When You Wish Upon a Lantern
ISBN: 0593464354 OCLC: Viking Books for Young Readers 2023 Liya and Kai had been best friends since they were little kids, but all that changed when a humiliating incident sparked The Biggest Misunderstanding of All Time—and they haven't spoken since.Then Liya discovers her family's wishing lantern store is struggling, and she decides to resume a tradition she had with her beloved late grandmother: secretly fulfilling the wishes people write on the lanterns they send into the sky. It may boost sales and save the store, but she can't do it alone . . . and Kai is the only one who cares enough to help.While working on their covert missions, Liya and Kai rekindle their friendship—and maybe more. But when their feuding families and changing futures threaten to tear them apart again, can they find a way to make their own wishes come true?