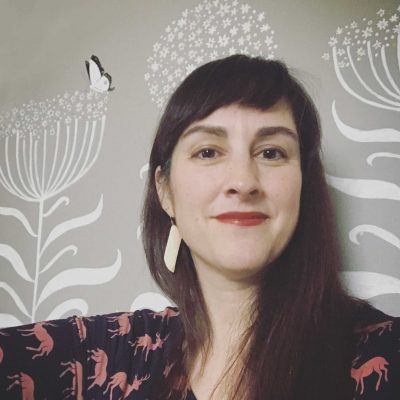 Tayari Jones
Born:
1970, in Atlanta Georgia
Pen Name:
None
Connection to Illinois
: Jones took her first tenured job at the University of Illinois in Urbana-Champaign in 2004. She taught creative writing. Her parents met there in the 60's.
Biography
: Tayari Jones is the author of four novels and holds degrees from Spelman College, Arizona State University, and the University of Iowa. A recipient of a Lifetime Achievement Award in Fine Arts from the Congressional Black Caucus Foundation, Tayari has taught at Prairie View A&M University, East Tennessee State University, the University of Illinois and George Washington University. In addition, she has led workshops in Portugal, Ghana, Uganda, and Brazil. Currently, she is an Associate Professor in the MFA program at Rutgers-Newark University, where she was awarded with a Board of Trustees Award for Scholarly Excellence, the Presidential Fellowship for Teaching Excellence, a Leader in Faculty Diversity Award. Her work has been supported by the National Endowment for the Arts and the United States Artists Foundation and the arts councils of Arizona and Illinois. She spent the 2011-12 academic year at Harvard University as a Radcliffe Institute Fellow, researching her forthcoming novel, Dear History.
---
Awards
:
"""An American Marriage"""
-- Women's Prize for Fiction, 2019
-- Aspen Words Literary Prize, 2019
-- Image Award for Outstanding Literary Work in Fiction, NAACP, 2019
-- Black Caucus Literary Award for Fiction, American Library Association, 2019
-- Finalist, Los Angeles Times Book Prize, 2019
-- Longlist, Orwell Prize for Fiction, 2019
-- Longlist, Simpson Family Literary Prize, 2019
-- Longlist, Aspen Words Literary Prize, 2019
-- Longlist, Andrew Carnegie Medal for Excellence in Fiction, 2019
-- Book of the Year, Apple Books, 2018
-- Most Notable Book List - Fiction, New York Times, 2018
-- Most Notable Book List - Fiction, Washington Post, 2018
-- Favorites of Favorites List, LibraryReads, 2018
-- Best of the Year Selection, NPR, 2018
-- Best of the Year Selection, Time, 2018
-- Best of the Year Selection, Bustle, 2018
-- Best of the Year Selection, O, The Oprah Magazine, 2018
-- Best of the Year Selection, Amazon, 2018
-- Oprah's Book Club Selection, 2018
-- Barack Obama Summer Reading List, 2018
-- Starred Review, Kirkus
-- Starred Review, Library Journal
-- Starred Review, Foreword Reviews
-- Longlist, National Book Award for Fiction, 2018
-- Finalist, 10th Annual GoodReads Choice Awards - Best of Fiction, 2018
"""Silver Sparrow"""
-- Big READ Selection, NEA
-- 50 Best Southern Novels, Flavorwire, 2012
-- Lariat List, Texas Library Association, 2012
-- Honor Book, American Library Association Black Caucus, 2012
-- Nominated, NAACP Image Award, 2012
-- Best of the South, The Atlanta Journal Constitution, 2011
-- Best of the Year List, Mosaic Literary Magazine, 2011
-- Top Five Fiction Titles of the Year, Atlanta Magazine, 2011
-- Best of the Year List, Slate, 2011
-- Favorites of the Year List, Salon, 2011
-- Top Ten of the Year, Library Journal, 2011
-- #1 Choice for the Summer, TODAY Show, 2011
"""Leaving Atlanta"""
-- Brazos Valley Reads Selection, Texas A&M, 2013
"""Other Awards and Honors"""
-- Time 100 Next List, 2021
Primary Literary Genre(s):
Fiction
Primary Audience(s):
Adult readers
:
---
Selected Titles
An American marriage :
ISBN: 1616208775 OCLC: 967202434 Newlyweds Celestial and Roy are the embodiment of both the American Dream and the New South. He is a young executive and she is an artist on the brink of an exciting career. But as they settle into the routine of their life together, they are ripped apart by circumstances neither could have imagined. Roy is arrested and sentenced to twelve years for a crime Celestial knows he didn't commit. Though fiercely independent, Celestial finds herself bereft and unmoored, taking comfort in Andre, her childhood friend, and best man at their wedding. As Roy's time in prison passes, she is unable to hold on to the love that has been her center. After five years, Roy's conviction is suddenly overturned, and he returns to Atlanta ready to resume their life together.
Leaving Atlanta /
ISBN: 0446528307 OCLC: 47785643 Warner Books, New York : ©2002. A tale based on the Atlanta child murders of 1979 finds Tasha coping with her parents' separation in the wake of a first crush, Rodney struggling to make friends while vying for his father's approval, and Octavia facing down the in crowd at school.
Silver sparrow :
ISBN: 1565129903 OCLC: 664666689 Algonquin Books of Chapel Hill, Chapel Hill, N.C. : ©2011. A story about a man's deception, a family's complicity, and two teenage girls caught in the middle. Set in a middle-class neighborhood in Atlanta in the 1980s, the novel revolves around James Witherspoon's two families, the public one and the secret one. When the daughters from each family meet and form a friendship, only one of them knows they are sisters. It is a relationship destined to explode when secrets are revealed and illusions shattered. As Jones explores the backstories of her rich yet flawed characters, the father, the two mothers, the grandmother, and the uncle, she also reveals the joy, as well as the destruction, they brought to one another's lives. At the heart of it all are the two lives at stake, and like the best writers--think Toni Morrison with The Bluest Eye--Jones portrays the fragility of these young girls with raw authenticity as they seek love, demand attention, and try to imagine themselves as women, just not as their mothers.
The untelling /
ISBN: 0446532460 OCLC: 55730026 Warner Books, New York : ©2005. After the loss of her father and sister fifteen years ago, twenty-five-year-old Aria attempts to reinvent herself through beginning a family of her own, only to find that she must deal with the past before she can look to the future.