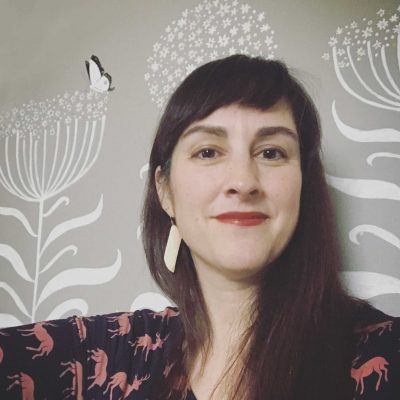 Linda Gartz
Born:
Chicago, Illinois
Pen Name:
None
Connection to Illinois
: Gartz was born and raised in Chicago's West Garfield Park neighborhood, where she attended Tilton Elementary School and then Luther High School North. She majored in German at Northwestern University and went on to earn her Masters of Arts in Teaching there as well. She has lived most of her adult life in Evanston.
Biography
: Linda Gartz is a six-time Emmy-award-honored television producer, blogger, essay writer, and author of the memoir, Redlined. Redlined was inspired by the trove of long-hidden family diaries, letters, photos, documents, (and so much more), which she discovered in her parents' attic after their deaths. Once she began reading, she was instantly gripped by the power of her family's words to take her into the minds and hearts of each family member. Every new detail she learned fueled her quest to discover what forces had undermined her parents' marriage and fractured her community. The result is Redlined.Linda taught elementary school for a total of nine years. Eager for a new challenge, she took a video producing class, which hooked her on pursuing a career in television production. She started networking to get a foot in the door.Since then, Linda has worked for all the major TV networks in Chicago, mostly on documentaries but also producing magazine pieces and consumer segments for the local ABC 4 p.m. newscast. Her productions have aired on PBS, ABC, CBS and Investigation Discovery Channel, syndicated nation-wide.Her educational videos include Begin with Love, hosted by Oprah Winfrey and Grandparenting, hosted by Maya Angelou.Linda has published articles and essays in literary journals, online, and in local and national magazines and newspapers, including The Chicago Tribune.
---
Awards
:
"""Redlined"""
-- Silver Medal in Non-Fiction―Social Issues, Readers' Favorites Book Awards, 2018
-- Finalist in Multicultural Non-Fiction, International Book Awards
-- Honorable Mention, Biography/Autobiography, New York Book Festival Award, 20
Primary Literary Genre(s):
Non-Fiction
Primary Audience(s):
Adult readers
:
---
Selected Titles
Redlined :
ISBN: 9781631523212 OCLC: 1002126365 Set against the backdrop of the Civil Rights Movement, Redlined exposes the racist lending rules that refuse mortgages to anyone in areas with even one black resident. As blacks move deeper into Chicago's West Side during the 1960s, whites flee by the thousands. But Linda Gartz's parents, Fred and Lil choose to stay in their integrating neighborhood, overcoming previous prejudices as they meet and form friendships with their African American neighbors. The community sinks into increasing poverty and crime after two race riots destroy its once vibrant business district, but Fred and Lil continue to nurture their three apartment buildings and tenants for the next twenty years in a devastated landscape--even as their own relationship cracks and withers. After her parents' deaths, Gartz discovers long-hidden letters, diaries, documents, and photos stashed in the attic of her former home. Determined to learn what forces shattered her parents' marriage and undermined her community, she searches through the family archives and immerses herself in books on racial change in American neighborhoods. Told through the lens of Gartz's discoveries of the personal and political, Redlined delivers a riveting story of a community fractured by racial turmoil, an unraveling and conflicted marriage, a daughter's fight for sexual independence, and an up-close, intimate view of the racial and social upheavals of the 1960s.--